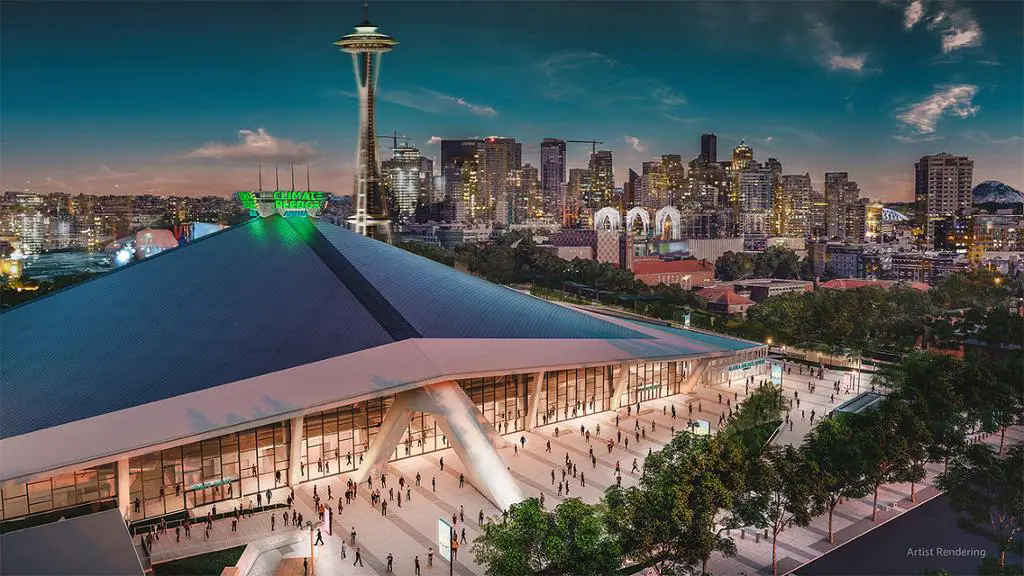 The first "month" of the NHL season is coming to a close, and sellouts in NHL stadiums are hard to come by. According to the ESPN NHL Attendance Report, only five teams have managed to sell out their home games and have the fans attend those games. This isn't all surprising based on numerous factors, but the five teams to make the list are certainly interesting as two of them are brand new teams to the league. What does that tell us?
Vegas Golden Knights
The Vegas Golden Knights have had four home games totaling 71,798 people attending their games. That is an average of 17,949 fans a game and a capacity over 100% at 103.4%. The Golden Knights have only been in the league a few years, but they certainly are not having any issues entertaining their fans. The Golden Knights have started off the season 3-4-0 and will face off against the Anaheim Ducks at home tonight (October 29th) to a likely sellout crowd once again. Regardless of whether or not you're a fan, the Vegas Golden Knights have put together an entertaining product.
Washington Capitals
The Washington Capitals have had the most home games of any team on this list. With five home games already happening this season, they still average an impressive 100.4% attendance in their building, totaling 92,865 attendees between those five games averaging 18,573 butts in seats during that time. The Capitals have yet to lose a game in regulation but are 4-0-3 on the season. This start will likely help attendance continue to be where it is, but then again, Washington sells tickets just to see the one and only Alex Ovechkin.
Seattle Kraken
Who? Just kidding, the 32nd team who joined the NHL this year has been off to a hot start from a franchise perspective, even if their record is only 3-4-1. Their brand new stadium Climate Pledge Arena has been the headline of many news stories and has fans intrigued. It's worth noting, Seattle actually has a decent history when it comes to the game of hockey, which Scott will be writing about later this week, so be sure to check back later this week! The attendance is just another piece of evidence of the early success the Kraken are seeing. They've only had three games in their home building, but with 100.3% capacity totaling 51,453 people, they certainly are not hurting to get fans in the seats. This is an average of 17,151 people, not including the folks who get to walk by and take a peek through their new outdoor viewing area.
Boston Bruins
This is not entirely impressive as we're only talking about two home games, but the Boston Bruins year in and year out drive some of the best attendance records in the NHL. To date, The Bruins have had 100% attendance with a total of 35,700 people, which means there were about 17,850 people per game, which is Boston's exact seating number. The Bruins have not been off to a super hot start this year, but it's unlikely that will have any impact on their actual attendance numbers, and in all actuality, they will likely finish the end of the year in the top five list as well.
Tampa Bay Lightning
This one is probably obvious considering they've won two Stanley Cups in two years. The Lightning have sold out all four of their games this season and have had the fans show up. With a 100% showing of 19,092 attendees per game, the Lightning have had 76,368 fans in their building, including their home opener, where they raised last year's banner. All in all, Tampa Bay might run into attendance problems later in the season if something doesn't turn around soon, but their fan base has nothing to be upset about.
We will pick up this back up later in the season and see where these teams fall later this year.