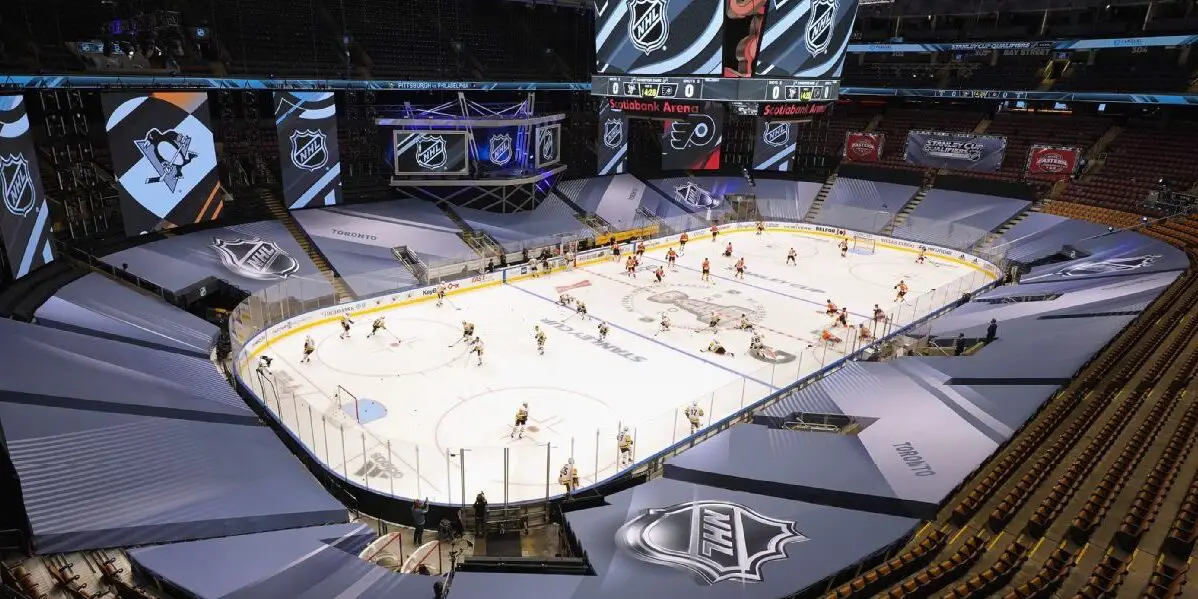 Is it truly going to be the Covid Era? It's hard to say no at this point, isn't it? Covid-19 had put a hard stop in the NHL a couple of seasons ago, and it is still rearing its ugly head and will for a couple more years. Whether it's the salary cap implications, covid protocols, taxi squads, or shortened seasons, covid will have left its mark on NHL history. Twenty years from now, fans will remember only two things about these last few seasons; the Tampa Bay Lightning being $18 million over the salary cap and Covid.
For the first time in three seasons, with the first 82 game season upon us, players are becoming injured at a far quicker pace than what seems normal. Injuries are this season's most significant issue, whether attributed to lots of time off the ice over the last couple of years or extra training and stress to prepare for the first full season in a few years. Players are getting injured at an alarming rate, shifting some of the parity in the NHL. After the first three full weeks of the season, we see teams who were picked for greatness holding the bottom spots in their divisions, and of course, some of the bottom feeders are coming up with an outstanding October.
Not only have the injuries mucked up the NHL, but Covid protocols still have killed it for me. I will first say that I don't have any problems with the protocols to keep people protected; however, I am tired of it continuing to impact the NHL and the talent on the ice. Sidney Crosby, Nathan MacKinnon, Brandon Saad, Viktor Arvidsson, etc. Unfortunately, this list goes on, just setting the context at the level of players not available to their teams. NHL Commissioner Gary Bettman has come on record that fewer than four players are not vaccinated against Covid-19, and by the end of December, there will only be one, Tyler Bertuzzi. I can not wait to follow this up later in the year and tally up the missed games by players in Covid protocol.

This season is the first season with what you could call a "relaxed" policing of Covid protocols within the NHL. After two years of near lockdowns for NHL players and teams, everyone wanted to return to normalcy and freedom, but were we ready? I am not saying we should lock the league back down and return to bubbles; however, you have to admit, the NHL did an excellent job keeping their players healthy and safe during those times. Which makes this season that much more alarming, seeing player-after-player takes their walk to the COVID protocol.

Off the Ice
Now comes the more interesting part of the Covid Era of Hockey, the off-ice and front office impact. Most importantly, of course, we have to talk about cap implications, attendance, and CBA. While I try not to stir up too many emotions, Gary Bettman and the NHL know that they need to diversify their options to keep the league afloat and flourishing during these difficult times. With all of his faults or shortcomings in other areas of his job, Bettman seems to have managed this task flawlessly.

Collective Bargaining Agreement

Let's talk CBA. The Collective Bargaining Agreement for the NHL and NHLPA is always a hot-button topic and the cause of most friction within the NHL. Every hockey fan secretly cringes when they hear the word. Yet here we are again, with players having escrow go through the roof, owners not able to fill arenas, organizations letting staff go due to economic complications, and of course, the Olympics. While I do not see either side of the coin wanting to go through another fight in their next CBA, the writing is on the wall right now to have serious fallout. It is all about the money. NHL owners are wealthy, and no one is disputing that. None of them want to "waste" their money on a bad investment though.
Beijing Olympics 2022 is still a big question mark as far as the NHL is concerned. The league has a date where they can pull the plug on their players attending, for crying out loud. This option will be the biggest point of concern for fans and the future of the sport. Players will not be forgiving if they can't participate in the Olympics for the second time in a row, and there will be ramifications during the next CBA negotiations for it. You can place your future bets on that.
Here is where I think Bettman has done an excellent job in a challenging situation. Jersey advertising, helmet advertising, a US TV deal, sports betting, Seattle expansion, and even a new trading card/NFT deal. Bettman has diversified revenues enough to keep the leagues' losses to a minimum and to set the future of this league up to be a prosperous one. All fans should be rooting for Bettman's success in this area as this will help fix a stagnant cap and a league that struggles to compete with the NFL, NBA, and MLB. Inflate your salary cap and be able to draw more talent to your game.
Salary Cap Implications
Every NHL fan collectively sighed when the word came out of an $81.5 million flat cap for the next few years. Hockey has lacked one thing to keep it from being a super-sport in North America, money. The NHL has the smallest salary cap of the major leagues. Lots of this topic is covered above, so I won't repeat myself too much here. With the diversifying of income throughout the league, it looks as if we could see a slow increase in the cap starting this upcoming season. "Covid Contracts" are the thing that I take away from the last offseason or two, contracts that are so laughable in size compared to the summer of 2019.
There seems to be some writing on the wall that there will be a contract "boom" in the next two to three years when the cap starts to rise again. Most contracts signed during the Covid restricted seasons are all low term deals just waiting for the salary cap to rise, then swoop in and sign their hefty contracts.
Whether it is the bubbles, shortened seasons, the taxi squad, covid protocols, masks, or vaccines, this IS the Covid Era.