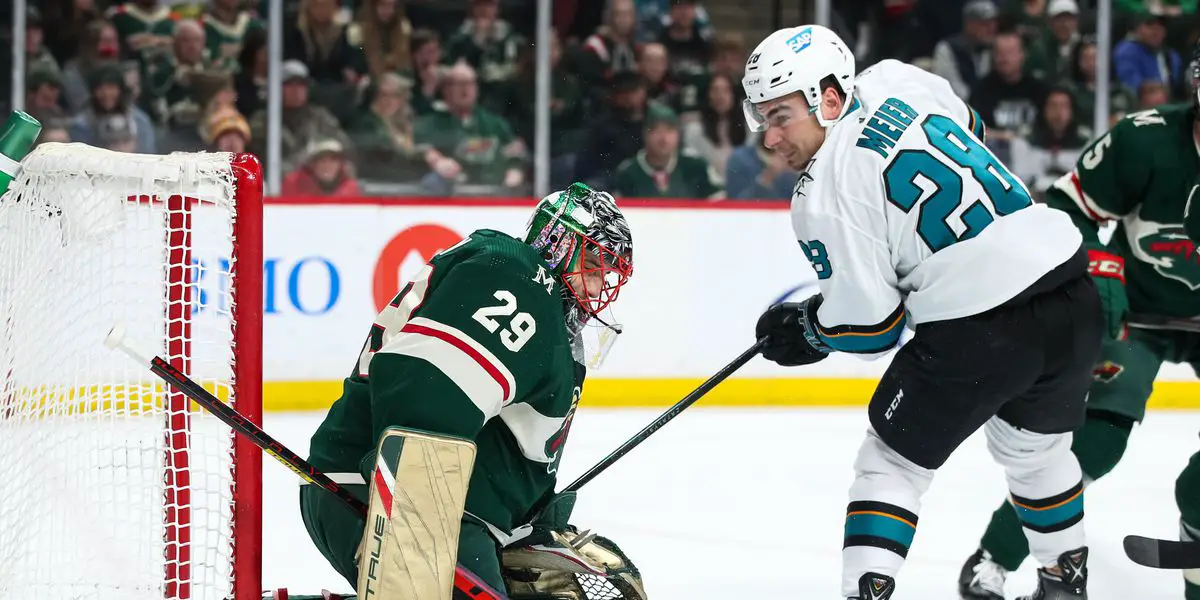 There is no doubt that Minnesota Wild goaltender Marc-Andre Fleury is a future Hockey Hall of Famer.
As of this writing (Monday, January 30), Fleury, 38, has 536 career victories, three Stanley Cups (2009, 2016, and 2017), a Vezina Trophy as the league's top goaltender (2021), 72 career shutouts, and five All-Star Game appearances. He is also one of hockey's great personalities as he is terrific with the media, is known for his various pranks on teammates, and is a guy that teammates love playing with.
This season has been an inconsistent one for Fleury. He has had stretches of terrific play followed by periods of poor play.
In his periods of poor play, one could see him visibly express his frustration and also hear it in his voice when he spoke to reporters after the game. It was not very Fleury-like.
In all, Fleury is currently 16-10-0-3 with a 2.87 goals-against average, a .905 save percentage, and one shutout. His goals-against averages have been a bit high over the last few seasons, but his save percentage this season is lower than it usually is.
However, based on his past three starts, it looks like Fleury is starting to return to form. In those three starts, he is 2-1 and has stopped 92 of 99 shots.
The two wins were crucial for the Wild. The Wild are clinging to third in the Central Division with a 27-17-4 record.
One way to tell that Fleury is playing better is that he makes the big saves when his team needs them the most. This was the case on Thursday night, January 26, in his team's 3-2 overtime win over the Philadelphia Flyers.
Fleury came up with some big saves on a Flyers' power play in the third period, made a big breakaway stop in the first period, and then made a big save in overtime that led to Mats Zuccarello's overtime-winning goal.
After the game, Fleury's teammate Matt Boldy expressed his appreciation of Fleury's timely saves to Sarah McLellan of the Star Tribune.
"He's still out there making unbelievable saves, keeping us in games," Matt Boldy said. "He's a huge part of our team."
Fleury then came up big two nights later. He made 29 saves in a 3-2 shootout victory over the high-flying Buffalo Sabres.
Secondly, Fleury has not allowed many soft goals in his last few starts. Every goaltender allows a soft one here and there, but Fleury has allowed several this season.
Fleury is back to playing within himself, controlling his rebounds, stopping shots he should stop, and keeping his game simple. It is this kind of play that usually leads to him winning games.
Lastly, Fleury is doing what he does best, and that is having fun playing the game. He always seems to have a smile on his face, and when one sees that smile through his goalie mask, one knows that he is enjoying himself.
If the Wild are going to clinch a playoff berth this season and have success in them, they will need Fleury to be at his absolute best. Based on his play as of late, it seems that Fleury is doing everything he can to be on that path.
The boys are back after a long break but have plenty to talk about as the playoffs are in full swing. We go series by series, looking at how teams have fared so far and who will come out on top. Thanks for listening! Please rate and review our show on your favorite listening platform. Check out our partner's website at www.insidetherink.com for all your latest hockey news.