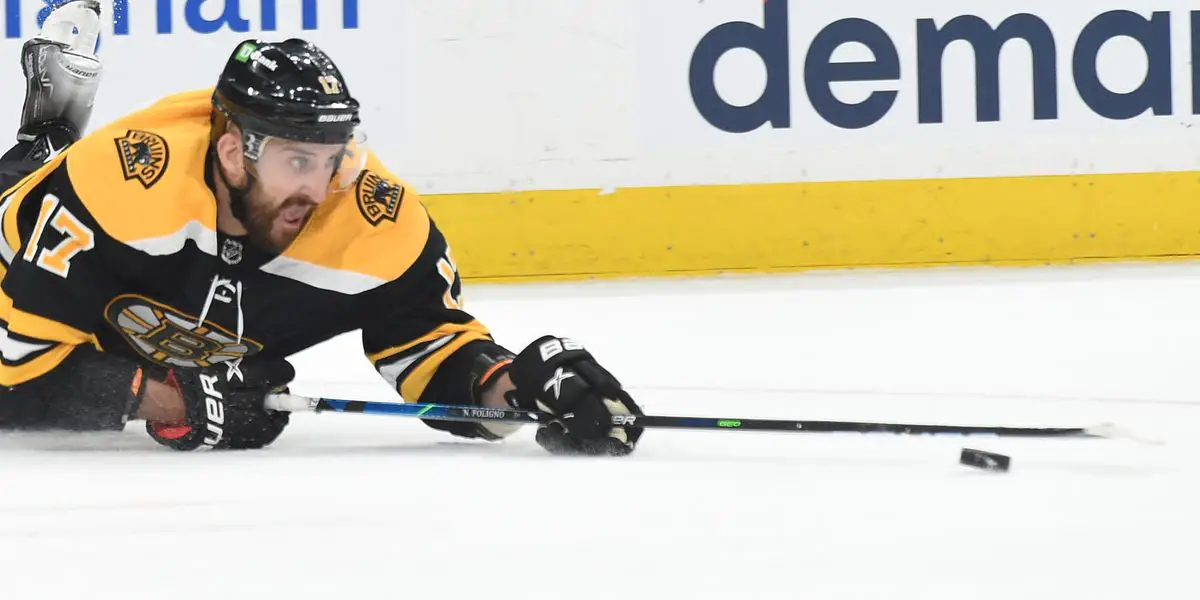 For Boston fans around the world, it has been refreshing to see the resurgence of Nick Foligno this season. After a down year last season that left much to be desired from the veteran winger, he has found his touch again.
During the 2021-22 season, Foligno was only able to produce two goals and 13 points across 64 games in his first year in Boston. This left many fans, and Foligno frustrated as they had hoped he would produce more especially considering his cap hit of $3.8 million. During the offseason, many wondered what his future with the team would be, considering the Bruins were strapped with cash and Foligno looked like the perfect buyout candidate to clear cap space. Luckily the organization and new head coach Jim Montgomery had more faith as he has paid off through 17 games.
Foligno has already tallied more goals through 17 games than he did all last season, as he sits with three goals and nine points so far while providing excellent leadership. This is the Foligno the Bruins hoped they were getting when they signed him to their bottom six a season ago.
Last night Foligno was able to continue his success in the Bruins' 4-1 win over the Philadelphia Flyers as he finished the game with two assists. The second assist of the game was an important one, as it was his 300th career assist.
This was the second significant milestone of Foligno's career he reached this season as he tallied his 500th career point earlier in the year. It may have taken him 16 seasons in the NHL to accomplish these feats, but he finally reached them at 35 years old.
Compared to the guys Foligno mentions in the video, David Krejci has 522 assists while Bergeron has 589, Marchand 450, and Pastrnak 281. It's great to see Foligno enjoy his time playing in Boston, especially alongside these great players mentioned as they chase the Stanley Cup in what could be the final season of Foligno, Bergeron, and Krejci's careers.
Foligno will look to keep the good times rolling tomorrow night when the Bruins take on the Chicago Blackhawks at TD Garden, with puck drop happening at 7 PM EST.
The boys are back after a long break but have plenty to talk about as the playoffs are in full swing. We go series by series, looking at how teams have fared so far and who will come out on top. Thanks for listening! Please rate and review our show on your favorite listening platform. Check out our partner's website at www.insidetherink.com for all your latest hockey news.