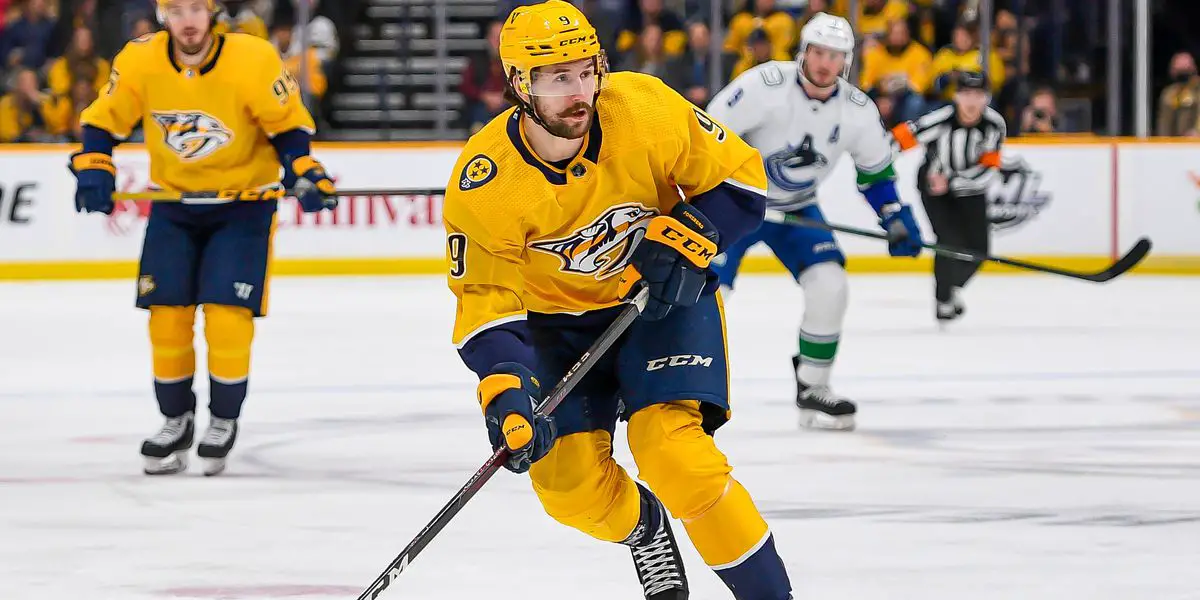 The Nashville Predators currently sit in the first wildcard spot in the Western Conference. Despite fielding the fifth most inexperienced hockey club in terms of total games played, the Preds' have had a resurgence of sorts this season. Juuse Saros has solidified his place among the elite NHL goaltenders and should join Roman Josi for his annual trip to Vegas in June for the NHL awards ceremony as they both should be up for the Vezina and Norris trophy. Perhaps the most surprising storyline this season is the rebirth of multiple forwards. Matt Duchene and Mikael Granlund are both on pace for the best seasons, and Ryan Johansen is right behind them with a return to form himself. It's not just the vets; youngsters like Yakov Trenin, Eeli Tolvanen, Tanner Jeannot, and Phil Tomasino are beginning to contribute more consistently. A team with an elite goalie, a solid defense built around a premier defender, and an offense having breakout years from multiple people has a puncher's chance in any playoff series. So, why are reports surfacing that Nashville is currently shopping their most consistent offensive threat in Filip Forsberg?

After the season, Forsberg is an Unrestricted Free Agent and is due a considerable raise from his $6 million AAV. It would make more sense to shop the 27-year-old Swedish star if Nashville was cap-strapped, but they aren't. With 24 million in cap space next season and Forsberg the only true principal player coming off the books and due for a substantial raise, why trade him when you can add to this roster and make a run now?

There are two reasons Preds' GM David Poile might kick the can on a Forsberg trade. One, he knows he won't be able to re-sign him and is getting something in return for his best asset. It's called asset management and is smart (for losing teams) but a tough pill to swallow. The other is that Forsberg should net a hefty return. Teams seemingly always pay more for a player at the deadline, let alone star wingers with a scoring touch. They're often desperate and think one more piece, and they have a real chance at Lord Stanley. If Tyler Toffoli (2 years remaining with an AAV of $4.25 million) could command a return of a 1st round pick, 4th round pick, Tyler Pitlick (a throw-in), and prospect Emil Heineman, what could Forsberg get? That scenario would make sense if the Preds' were a bottom-dwelling team like the Canadiens or the Coyotes, but they're not.

Only eight months ago, the Predators were willing to lose one of Granlund, Duchene, or Johansen for nothing by not protecting them in the Seattle Expansion Draft. All of them are locked up long-term, and for this team to go anywhere, they'll need the trio to perform up to or beyond their contracts, which is precisely what they're all doing this season. This might be the best or only chance this Predators core has at another run for the cup. It would be criminal to rob them of that opportunity instead of giving them every resource at their disposal.