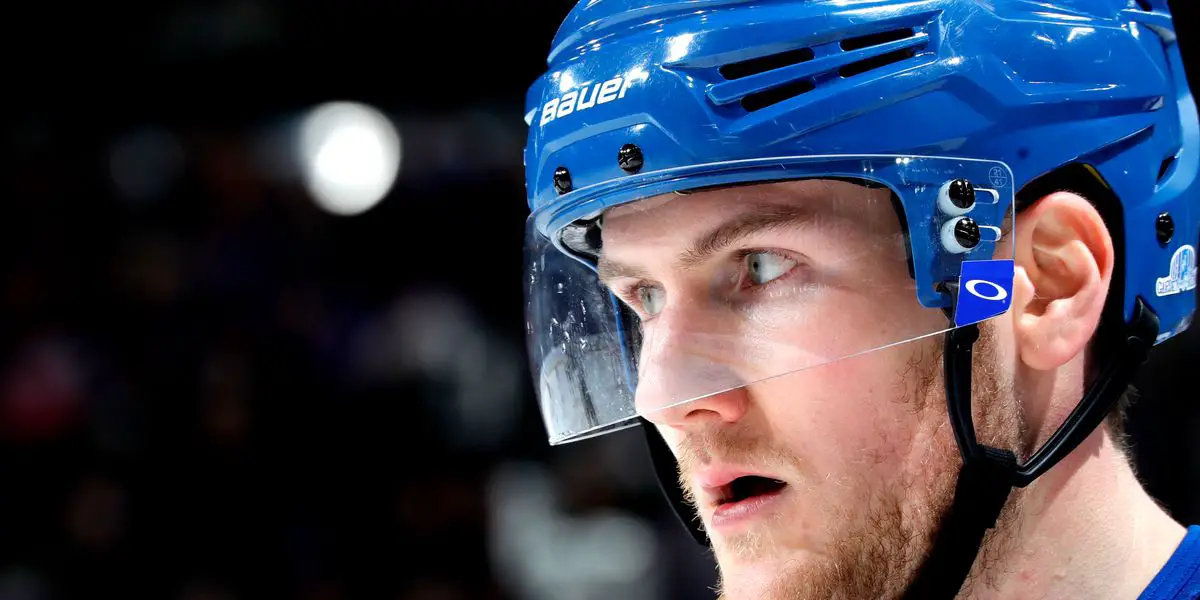 When it comes to great defensemen and the New York Rangers, Brian Leetch is the player everyone talks about.
Leetch, a two-time Norris Trophy winner, was a franchise defenseman. He won the Stanley Cup and the Conn Smythe in 1994, he is second on the team's all-time list in points with 981 (240 goals and 741 assists), is a nine-time All-Star, and was team captain from the 1997-98 season through the 1999-2000 season.
For a long time, it appeared the Blueshirts would never have that kind of defenseman again. Sure, they had great defensemen in players like Dan Girardi, Ryan McDonagh, and Marc Staal, but they paled in comparison to Leetch.
Do not look now, but it looks like the Rangers might have the second coming of Leetch in Adam Fox. Selected by the Calgary Flames in the third round (No. 66) of the 2016 NHL Entry Draft, Fox's rights were traded to the Carolina Hurricanes, and then the Hurricanes sent Fox's rights to the Rangers on April 30, 2019, for two draft picks.
Since coming to the Rangers, Fox, 24, has not only been the team's best defenseman, but he has also been one of the league's top defensemen. He has shown that in several ways.
For starters, he can produce. As of this writing (Thursday, January 12), Fox has 207 points in 246 games on 33 goals and 174 assists.
Last season, Fox had a career-high 74 points in 78 games on 11 goals and 63 assists. He then added another 23 points on five goals and 18 assists in the Stanley Cup playoffs during the team's run to the Eastern Conference Finals.
In the Covid-shortened 2020-21 season, Fox won the Norris as the league's top defenseman. He finished the year with 47 points on five goals and 42 assists in 55 games.
Fox is having another great season this year. He is tied with Mika Zibanejad for second on the team in points with 44 on nine goals and 35 assists.
He also knows how to come through when his team needs him the most. He already has 11 game-winning goals in his career, including four this season, which leads the team.
Secondly, Fox is smart in his own zone. He breaks up a lot of passes, blocks shots, is smart with the puck, and does not make many mistakes.
This can be seen on a nightly basis. He is usually on the ice when the other team's top line is out and does just about everything right to get the job done.
Fox is also one of the best skaters in the league. He has a smooth stride, is deceptive, and can carry the puck up the ice with speed when he needs to.
Lastly, Fox can be relied on to play a lot of minutes every night. Here are his averages so far in his career:
2019-20: 18:54
2020-21: 24:42
2021-22: 23:54
2022-23: 25:02
The Rangers are lucky to have Fox. Not only is he a great defenseman already, but he is still young and has a lot of years left in this league.
Do not be surprised if Fox ends up adding to his trophy case in the future as both he and the team grow.
In this weeks episode it's good all vibes with the Rangers being first in the NHL. We discuss Mika, Trouba, the NHL and more.Thanks for listening! Please rate and review our show on your favorite listening platform. Check out our partner's website at www.insidetherink.com for all your latest hockey news.