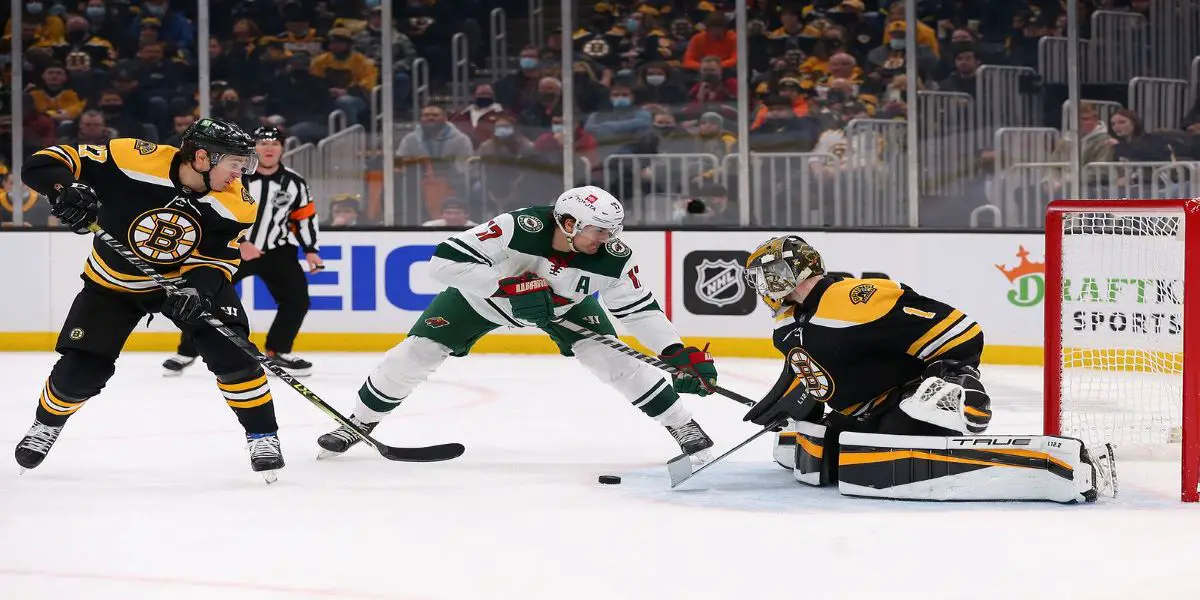 The Boston Bruins (37-18-4) visit the Minnesota Wild (34-20-4) at The Xcel Energy Center in Minnesota tonight at 7:30 EST (TNT). The Bruins are looking to avenge a 3-2 loss at TD Garden in Boston on January 6th.
Boston comes into the game with a 10-1-1 record in their last 12 games and has moved to within 2 points of the third-place Toronto Maple Leafs in the Atlantic Divison. The Bruins beat Chicago on Tuesday night 2-1 in overtime. The Wild have struggled lately with a 3-6-1 record in their last ten games. Minnesota is currently 4th in the Central Division and lost 6-2 at home to the Predators on Sunday.
Jeremy Swayman will be in the net for Boston. The rookie netminder is 17-7-3 with a 2.06 goals-against average and a .926 save percentage. Minnesota sends Cam Talbot to the net with a 22-12-1 record. Talbot and a 3.00 GAA and a .906 save percentage.
Players to Watch:
BOS: LW Taylor Hall – 30 points in his last 34 games
MIN: LW Matt Boldy – 24 points in his first 27 NHL games
Season 2. Episode 37. It's Going To Be A Long Off-Season
–
Bruins Benders Podcast
The Bruins off-season will be longer than expected. We like some CHL rules changes. The Bruins defense needs to be nastier, not just bigger. Can this core going forward win a Cup? Plus Beauties and Benders and Rod Brind'Amour whines.