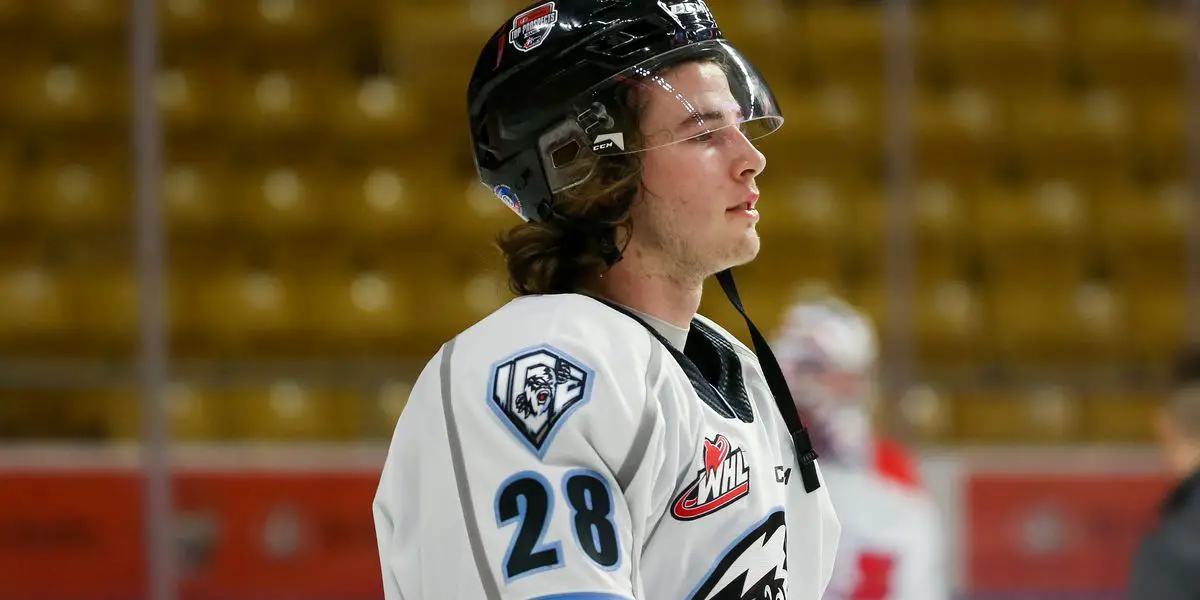 Conor Geekie stood by his word that he was looking forward to Arizona's weather.
"I love it; I'm pumped. I love going outside, and I even walked to the mall the other day, and I know some people think that's a little crazy, but it was a lot of fun, and I'm enjoying myself here," he stated.
The 18-year-old Geekie, selected 11th overall by the Coyotes in the 2022 draft, signed a three-year entry-level contract earlier this week.
Geekie appeared in 63 regular season games with the Winnipeg Ice in the Western Hockey League last season and scored 70 points (24 goals, 46 assists).
The Coyotes knew they needed to get serious to rebuild their team into a contender. After selecting Logan Cooley third overall, Arizona didn't hesitate to make a trade, coughing up picks No. 27, 34, and 45 in exchange for the No. 11 pick. The move put them in a position to land Geekie, who became the second person in his family to sign an NHL contract. Morgan Geekie, who was drafted 67th overall by the Carolina Hurricanes in the 2017 NHL Draft, played for the Seattle Kraken last season.
"It's something you always dream of as a little kid. Seeing my brother do it, it's been a special goal for me. I have a super supportive family, super supportive friends, and received lots of congratulations," Geekie said. "I guess it's nice to get it out of the way and get it started. You feel like you're moving in the next step forward."
Unfortunately for the younger Geekie, an injury limited him to just 45 minutes of ice time after getting hurt on the first day. However, the 6-foot-4, 203-pound center asserted that the injury was "nothing too serious."
"I feel pretty healthy as it is, and again we're still making some strides on the way back. It's kind of the start of it, but it's nothing too serious and nothing to get worried about. I'm taking it day by day."
While admitting the timing of the injury was optimal because it gives him time to heal before the start of training camp in September, Geekie also feels confident in the organization's efforts to transition him from a star junior player to a future NHL playmaker.
"They've been super good. With the whole organization, whether it's players or personnel, it's been a pretty easy fit to make the transition. There's definitely a little more responsibility, but I'm excited, and it's part of growing up and being an NHL player. I'm really excited to get things going, and they've brought me in like a family member."
The boys are back after a long break but have plenty to talk about as the playoffs are in full swing. We go series by series, looking at how teams have fared so far and who will come out on top. Thanks for listening! Please rate and review our show on your favorite listening platform. Check out our partner's website at www.insidetherink.com for all your latest hockey news.