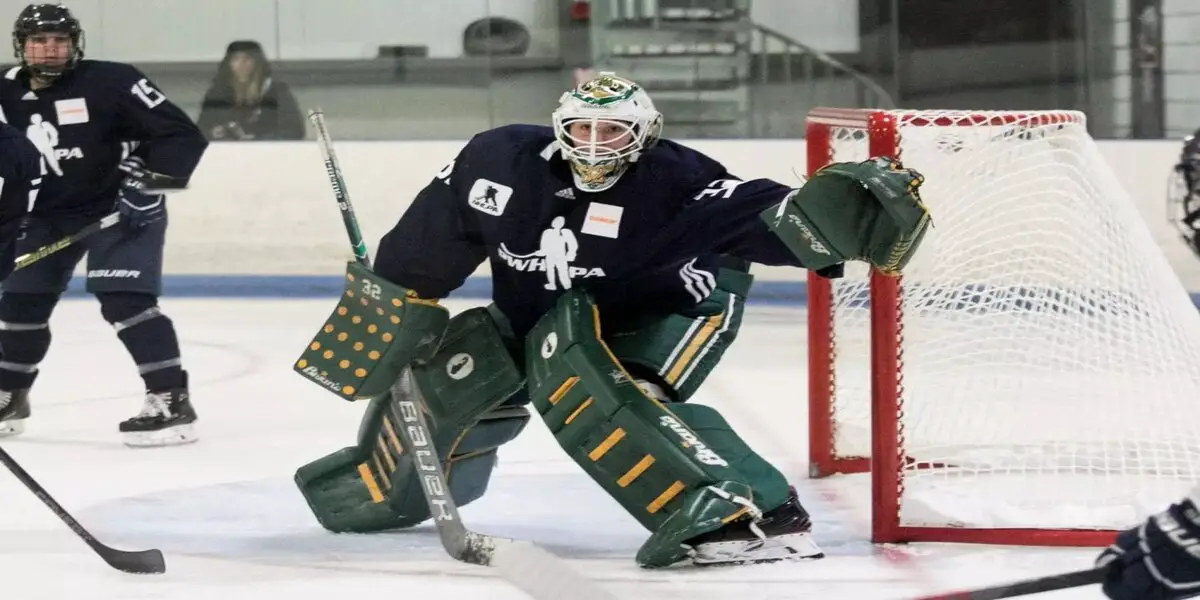 The Buffalo Beauts announced the move that we all knew was coming after the tweet by Jeff Merek. The Beauts have signed from HPK in Finland goaltender Kassidy Sauvé. Most of the women's hockey world was shocked by the news that Kassidy Sauvé was signing with Buffalo and even more surprised that the Beauts would be moving on from fan-favorite and wearer of the A, Carly Jackson. In case you were wondering how much of a fan favorite she was, Jackson was voted into the All-Star Game.
Sauvé is the perfect addition to any team. She has the kind of elite prospects page that makes you say Wow. I think the most interesting fact about her was that in her college career with (the) Ohio State, Sauvé had six assists which is impressive, and even more impressive than that, she had 18 penalty minutes. Eight-Teen penalty minutes. As a goalie. If you weren't impressed by her, you should be now.
The thing about Sauvé that is even more impressive than her penalty minutes is her save percentage and how high it has been. Last season in Finland, she had the highest save percentage in the Naisten Liiga with a .955%. To make this achievement seem even cooler, the player who won this the most times was Noora Räty. Sauvé also won gold with Canada in the 2014 18's.
On this side of the pond, Sauvé played in the PWHPA in the New England, Calgary, and Toronto hubs. Her professional and amateur save percentage is some of the best I've seen. The lowest recorded save percentage on elite prospects for Sauvé is a .923, which was in her rookie year with Ohio State.
With the additions to the back end and now with Sauvé, the Buffalo Beauts are a team to be reckoned with.