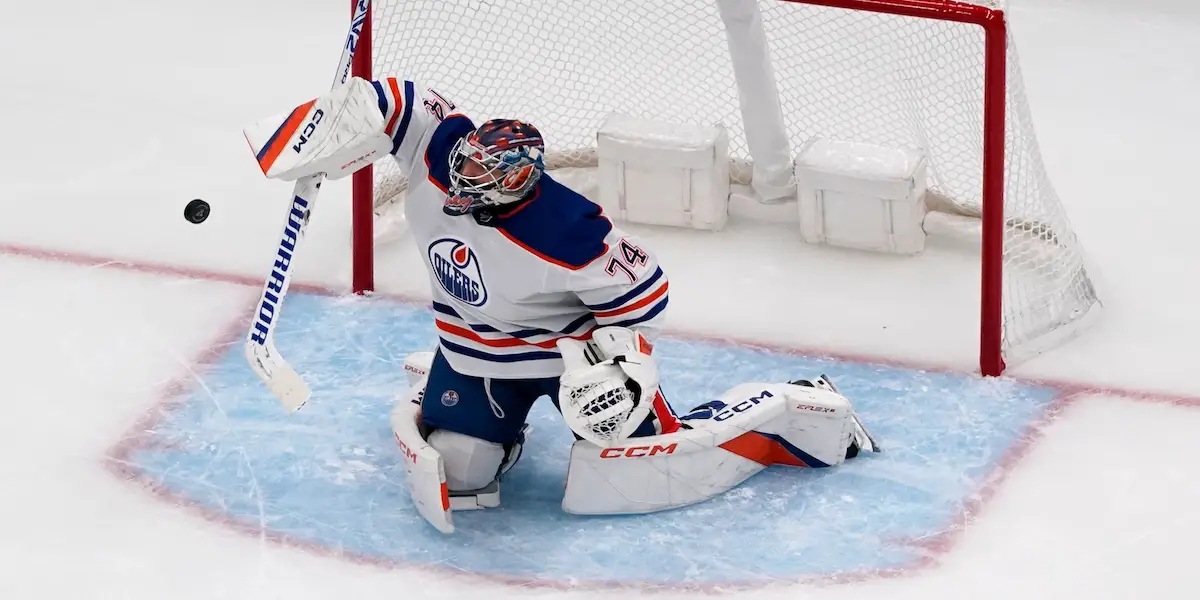 When it comes to the Edmonton Oilers, one word comes to mind – offense.
The Oilers had the league's best offense last season. They scored 325 goals and averaged close to four goals per game (3.96) in the regular season last year.
With the likes of Connor McDavid (153 points), Leon Draisaitl (128 points), Ryan Nugent-Hopkins (104 points), and Zach Hyman (83 points) leading the way, it is easy to see why the Oilers are so good when it comes to putting the puck in the net. Heck, even though they got knocked out in the second round of the Stanley Cup playoffs, they were still sixth in the league in the playoffs, with 44 goals scored in just 12 games.
The offense will never be a problem for the Oilers. It is their goaltending that will determine just how far this team will go in the upcoming season.
Going into last season, the net was supposed to belong to Jack Campbell. That ended up not being the case as he struggled out of the gate and put up poor numbers as he finished the season at 21-9-0-4 with a 3.41 goals-against average, a .888 save percentage, and one shutout.
It was rookie Stuart Skinner who ended up earning the bulk of the playing time last year. Skinner, 24, finished the season at 29-14-0-5 with a 2.75 goals-against average, a 914 save percentage, and one shutout.
The playoffs were another story for Skinner, however. He was 5-6 with a 3.68 goals-against average and a .883 save percentage.
That is where things need to change for the Oilers. This team is going to put pucks in the net, but they need to do a better job of keeping it out of their own net.
Yes, the team's defense obviously needs to play a lot better. In the playoffs, the Oilers were 12th out of 16 teams in goals allowed as they gave up 42 goals in 12 games (3.5 goals against per game), and that ended up costing them in the long run.
With that said, Skinner's play did not help. Yes, it was his first time playing in the postseason, but he needed to be much better than he was.
It also would not hurt if Campbell was better. Skinner is still a young goaltender, so as a veteran, it would be great for the Oilers if Campbell could play the way he did when he was with the Toronto Maple Leafs.
That needs to change in the upcoming season. As mentioned throughout this article, the offense is going to be there for the Oilers.
It is the goaltending that the Oilers are going to need both in the regular season and beyond that will determine how far the Oilers will go in the 2023-24 season.