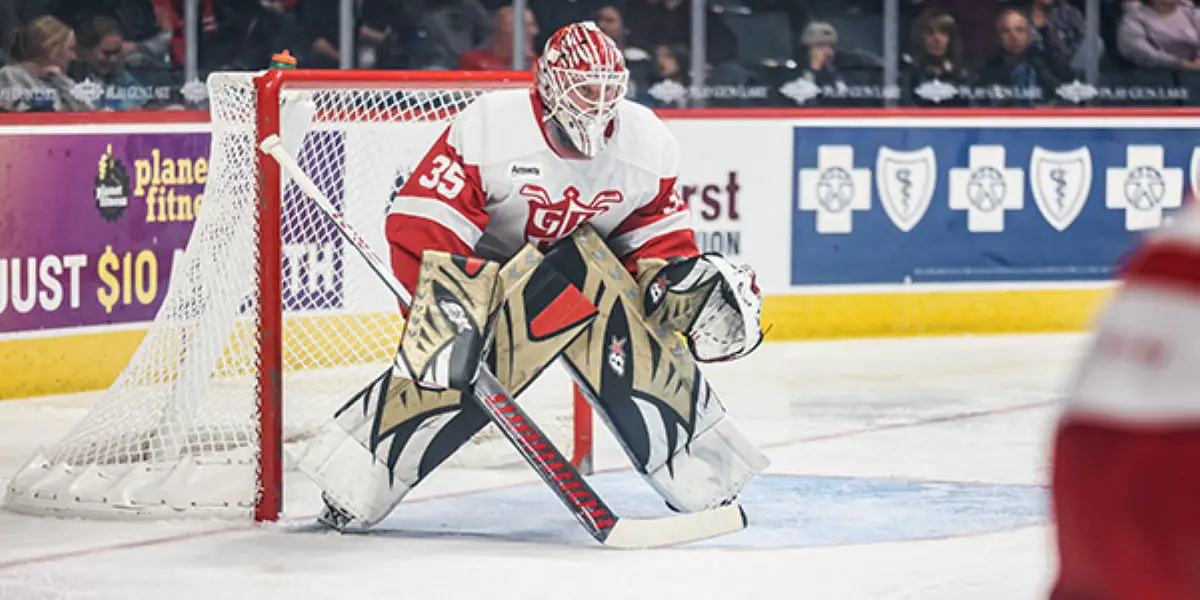 The Grand Rapids Griffins picked up four of a possible six points last week. The Griffins started the week on Wednesday with an impressive 6-2 home win against Iowa. They then went on a weekend road trip and defeated Springfield 2-1 (OT) and then were defeated 4-0 in Hartford on Saturday.
On Wednesday, Joel L'Esperance and Steven Kampfer scored two goals each to pace the Griffins. Pontus Andreasson and Albert Johansson, with his first AHL goal, also scored for Grand Rapids.
On Friday, Magnus Hellberg made 21 saves, and Jared McIsaac scored the OT winner. Alex Chiasson scored the game-tying goal late in the third to send the game to extra time.
On Saturday, the Griffins were held off the scoresheet for the first time this season in a 4-0 loss in Hartford. Hellberg made 41 saves while taking the loss.
The Griffins now own a record of 10-12-1 and currently sit in sixth place in the Central Division standings.
Player Preview: Alex Chiasson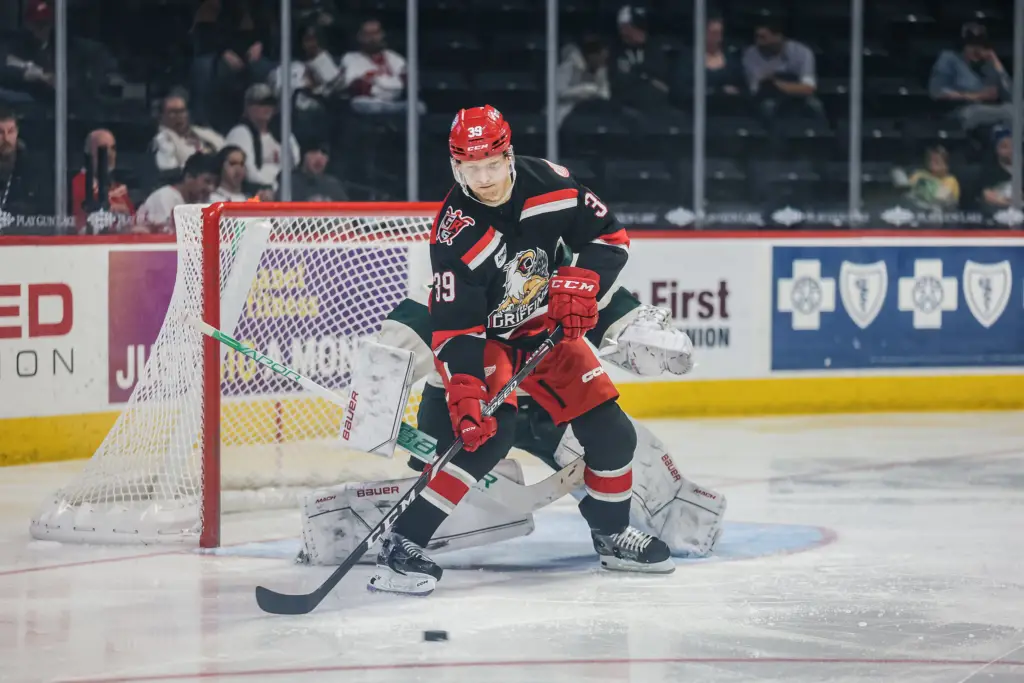 On November 29, the Griffins signed Alex Chiasson to a professional tryout. The veteran of 631 career regular season NHL games started paying immediate dividends after being placed into the lineup.
On Wednesday, Chiasson picked up two assists during the Griffins 6-2 win over Iowa. He was awarded the third star of the game for his efforts. On Friday, Chiasson scored a goal late in the third period to send the game into overtime. He promptly set up the game-winner on a Jared McIsaac goal 56 seconds into the extra frame.
With Detroit playing without any extra forwards, Chiasson may be an option with the Red Wings in the not-to-distant future.
Detroit Red Wings Prospects Update
After Saturday's game, the Red Wings recalled Magus Hellberg back up to the NHL. Victor Brattstrom was recalled after a brief stint in Toledo (ECHL). The Griffins continued to play without Jonatan Berggren (Detroit), Austin Czarnik (Detroit), Cross Hanas (injury), and Matt Luff (injury). Seth Barton did not play any games for the Griffins last week. Elmer Soderblom was sent down to Grand Rapids and played his first AHL game last week.
Taro Hirose played all three games last week and picked up four assists, including three assists on Wednesday. Hirose was selected as the second star of the game for his efforts. In 23 games, Hirose continues to lead the Griffins in scoring with six goals, 17 assists, 23 points, and a -1 rating.
Pontus Andreasson played all three games last week. He picked up one goal and had five shots on goal. In 22 games, Andreasson remains third in Griffins scoring with seven goals, eight assists, 15 points, and a -2 rating.
Jared McIsaac played all three games last week, scoring the game-winner on Friday and picking up one assist on Wednesday. In 23 games this season, McIsaac leads all Griffins defensemen in scoring with two goals, nine assists, 11 points, and a -7 rating.
Steven Kampfer played all three games last week, and after scoring two goals, one assist, and ten shots on goal on Wednesday, he was awarded the game's first star. In 19 games this season, Kampfer has three goals, seven assists, ten points, a -7 rating, and leads all Griffins defensemen with 39 shots on goal.
In all three games played last week, Simon Edvinsson was held off the scoresheet. In 18 games this season, Edvinsson has one goal, eight assists, nine points, and a -3 rating.
Kyle Criscuolo returned to the lineup on Saturday and registered three shots on goal. In 20 games, Criscuolo has three goals, four assists, seven points, and a -10 rating.
Givani Smith played all three games last week and picked up one assist. In 18 games, Smith has two goals, three assists, five points, and a team-high -19 rating.
Albert Johansson played all three games last week and scored his first AHL goal. In 22 games, Johansson has one goal, three assists, four points, and a -5 rating.
Chase Pearson played all three games last week and chipped in with one assist and nine shots on goal. In seven games, Pearson has four assists and a +3 rating.
Wyatt Newpower was held off the shortsheet in all three games last week. In 13 games, Newpower has picked up two assists to go along with a -4 rating.
Elmer Soderblom returned from an injury suffered in Detroit and played two games on the weekend. Soderblom had two shots on goal and an even +/- rating.
Magnus Hellberg played all three games on a conditioning assignment. He was returned to Detroit following Saturday's game. Hellberg had a record of 2-2-0, a 2.50 GAA, and a .932 SV% in four starts during the assignment.
Next Week
Grand Rapids will play two games this week. The Griffins will start the week on Friday with a home game against Hartford. Game time is 7:00 PM ET at Van Andel Arena in Grand Rapids, MI. On Saturday, the Griffins travel to Chicago to play the last-place Wolves. Game time is 8:00 PM ET at Allstate Arena in Rosemont, IL.
https://share.transistor.fm/s/6de48097