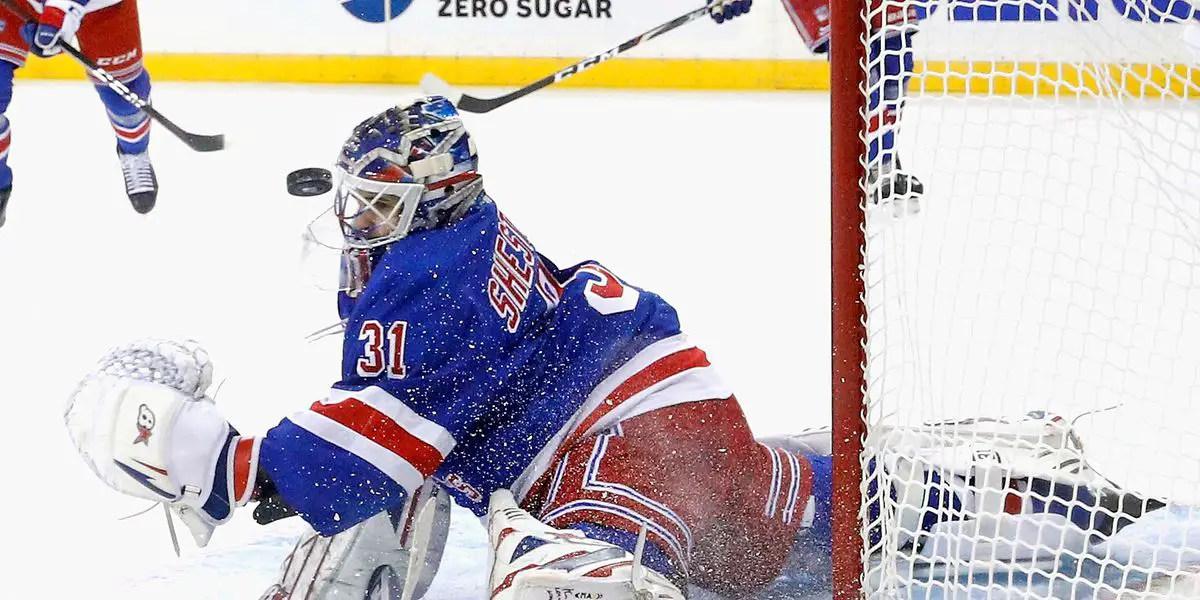 With every season, we see players at the top of their game, whether they have been there for a couple of seasons or this is their breakout year. These players get recognized for this hard work and top of the gameplay that they demonstrate over an 82-game season by winning the Hart Memorial Trophy, the most valuable player award for hockey players. The Hart Trophy, which started being awarded back in the 1923-1924 season, has been awarded 92 times to 56 different players; Wayne Gretzky has won the most with nine Hart Trophies across his storied career. This year's group of top candidates vying for the high honor feature a couple of familiar names that have won in past seasons, and some newcomers are looking to add their first Hart to their mantle.
Back to Back for McDavid?
The best player currently in hockey and leader of the Edmonton Oilers, Connor McDavid, is pursuing his third career Hart Trophy. He looks to record his fifth season with 100 plus points and lead the Edmonton Oilers to a playoff berth. They are currently sitting one spot behind the Dallas Stars for that last wild card spot in the West. This season's top choice is the same man who won the Hart last season and during the 2016-2017 season, which gives him +250 odds to win it all this year. McDavid is currently on pace to break his career-best totals as the fast skating, and the goal-scoring machine is on pace to have 44 goals and 117 points if he stays healthy. Even though McDavid is only averaging 1.44 points per game, it's down from his 1.88 points per game average that helped him win his second Hart last year. While McDavid is on pace for personal bests, the overall play of the Edmonton Oilers has been down, which may play a huge factor in the story that goes along with the stats. If they miss the playoffs altogether, that could cost McDavid back-to-back Hart trophies.
Auston Matthews Revenge Tour?
No player on this list had helped their odds more than the 2020-2021 Hart Trophy runner-up Auston Matthews who before his February 22nd matchup was sitting at odds as high as +750 depending where you were looking. Since then, Matthews has played three games that have seen the young Maple Leaf's center score four goals and recorded nine points jumping his season totals to 37 goals, 31 assists for 68 points, and catapulting his odds up to +350. This puts Matthews at fourth in the league for points, only seven behind the leader, and leads all scorers with a one-goal lead over Leon Draisaitl. Suppose Matthews can continue this scoring streak that he's been on, and everyone knows he's plenty capable of doing. In that case, we may see the young goal scorer break 50 goals and even possibly get that 60 goal mark, making it hard to ignore how valuable he is to Toronto. Matthews also has on his side is the success of the Maple Leafs as he has them fighting for a spot at the top of the Atlantic Division as they only sit one point behind the division-leading Florida Panthers.
Does Ovi Still Have It?
Coming in at third is the Russian machine which is very familiar with this award as he has three sitting in his trophy case, with his last one coming during the 2012-2013 season. After starting the season on a goal-scoring tear as Alexander Ovechkin looks to catch up to Wayne Gretzky's all-time goals scored record and break it, the aging Russian hockey superstar has come to a slowing halt as he slips in the goals scored column to fourth. Ovechkin had it all going from him as far as the story of breaking Gretzky's record and looking to win his record-breaking tenth Rocket Richard Trophy if he can out-score young Auston Matthews. While Ovechkin only sits five goals out of first place with his 32 goals on the season, his 64 points have him in eighth place, 13 points behind the leader. At the same time, it's not out of the possibility that he heats up again and scores in bulk to regain the goal's lead, but in the meantime, it leaves Ovi with a +500 to win it all.
Can Offense Win it for Draisaitl?
The other part of the two-headed scoring dragon out in Edmonton is none other than 2019-2020 Hart Trophy winner Leon Draisaitl. He once again is looking to outshine teammate Connor McDavid and take home his second Hart Trophy. With his league-leading 37 goals and second-place ranking with 76 points, Draisaitl is looking to do just that this season. With a solid offensive campaign, Draisaitl has his odds of taking home his second Hart Trophy at +650, which are suitable for a player with this much offensive talent.
What's Stopping Huberdeau?
Jonathan Huberdeau is an exciting pick here at five as the left winger for the Florida Panthers currently sits third in the league in points with 75. The only two players above him are Draisaitl and McDavid, who have a slight advantage above him. While Huberdeau's 75 points in 53 games is outstanding and has helped a Panthers team leap towards the front of the pack in the east, giving him a great story to build around. The only problem surfacing here is that Huberdeau only has 18 goals tied for 55th best in the league, and when compared to these other top five candidates, he isn't a real eye-popper but a blemish on his stat sheet. Yes, he contributes with assists and is a playmaker for his teammates. Still, unless we see him turn it up and get over that 30 goal mark, it may be hard to give the most valuable player award to a guy that doesn't even have half as many goals as his competitors in this race. That is the main reason the oddsmakers have Jonathan Huberdeau with +700 odds to take home the Hart trophy this year.
Can a Goalie Actually Win?
In the last two decades, there have only been two goaltenders to win the Hart Trophy, and both hailed from the Northern land of Montreal. Those two players were Carey Price in 2014-2015 and Jose Theodore way back in 2001-2002. It's not very often a goaltender is considered the most valuable player in all of hockey; yes, they can be the most valuable on a team, but the most valuable player in the whole league comprised of 32 teams doesn't often happen, so when it does that is a great season. This year, a player is having an incredible year between the pipes, and that is New York Rangers Goaltender Igor Shesterkin, who is currently sitting with +700 odds to win the Hart. Shesterkin is a lock to win the Vezina Trophy with his current pace if he sustains. The 26-year-old netminder has won 25 of his 33 starts and has a mind-blowing .941 save percentage, a 1.95 GAA, tied for first place in the NHL with Bruins Goalie Jeremy Swayman. The only thing that hurts Shesterkin's case for the Hart is his usage by head coach Gerard Gallant who likes to manage his young goaltender by only using him a little of 60 percent of New York's starts. In comparison, when the two Montreal Canadiens goaltenders won their Hart Trophies, they were used in over 80 percent of their team's wins. For Shesterkin, it will come down to the voters' perspective and if they will be able to overlook the usage aspect and focus on the overall package that Shesterkin has put together so far.
The boys are back after a long break but have plenty to talk about as the playoffs are in full swing. We go series by series, looking at how teams have fared so far and who will come out on top. Thanks for listening! Please rate and review our show on your favorite listening platform. Check out our partner's website at www.insidetherink.com for all your latest hockey news.