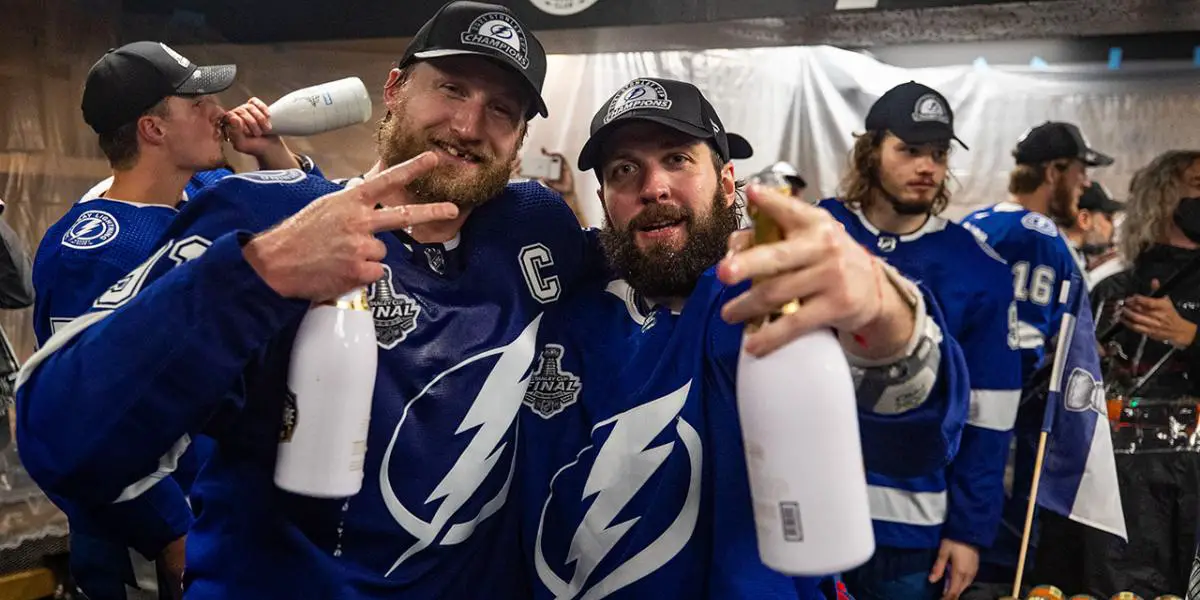 February 28, 2019. A day I had been looking forward to for nearly a year. The Tampa Bay Lightning were at TD Garden to play the Boston Bruins, and I had made the trip from Florida, part of a tradition my father and I had begun in 2010.
Unfortunately, I had started feeling off physically a couple of weeks prior. Looking forward to this trip, I didn't say anything for fear of being unable to go. My breaking point came with two minutes left in the game. My heart began racing, and breathing became difficult. I had to leave my seat and miss the end of the game, hoping that would help me feel better. It did in the short term. Long term was a different story, though.
Once I arrived home, I had to tell my parents and see a couple of different doctors. After some tests, I was diagnosed with generalized anxiety. What I experienced during the game in Boston was the beginning of a panic attack.
That diagnosis made me reassess my life. As tough as it was, the next eight months were spent away from Amalie Arena. I still watched games on TV, but the thought of having a full-blown panic attack around people I would often see at future games was scary.
With playoffs looming, that became more of a concern. For that reason, the Lightning's sweep at the hands of the Columbus Blue Jackets was a blessing in disguise. It helped my anxiety because there wasn't any. I spent a couple of weeks that summer with family in Wyoming and then found a therapist to help me deal with my anxiety.
By November of that same year, I was ready to resume my hockey road trips. My dad and I chose to go to Long Island and see the Lightning play the New York Islanders at Nassau Coliseum. The Bolts ended up losing the game, but I won by meeting my current boyfriend for the first time at that game.
Difficult as it was emotionally, the coronavirus pandemic saw me win in more ways than one. The Lightning became only the second team in the salary cap era to win back-to-back Stanley Cups in 2020 and 2021, plus my boyfriend moved down to Florida from New York to live with me two months after the Bolts won their second championship.
Last season, the Lightning made the Stanley Cup Final before falling short in six games to the Colorado Avalanche. As tough as that loss was for me, I was happy for my three-year-old nephew, who had just started getting into hockey. So happy, in fact, that I got him an Avalanche Stanley Cup championship T-shirt that he often wore last summer and maybe still does.
As I continue to navigate through life's ups and downs, reflecting back on this story to end Mental Health Awareness Month reminds me of how far I've come in just over four years. It took hard work, perseverance, and a commitment to prioritizing myself, but with the help of the Lightning and a big support system, I overcame my life's biggest challenge.