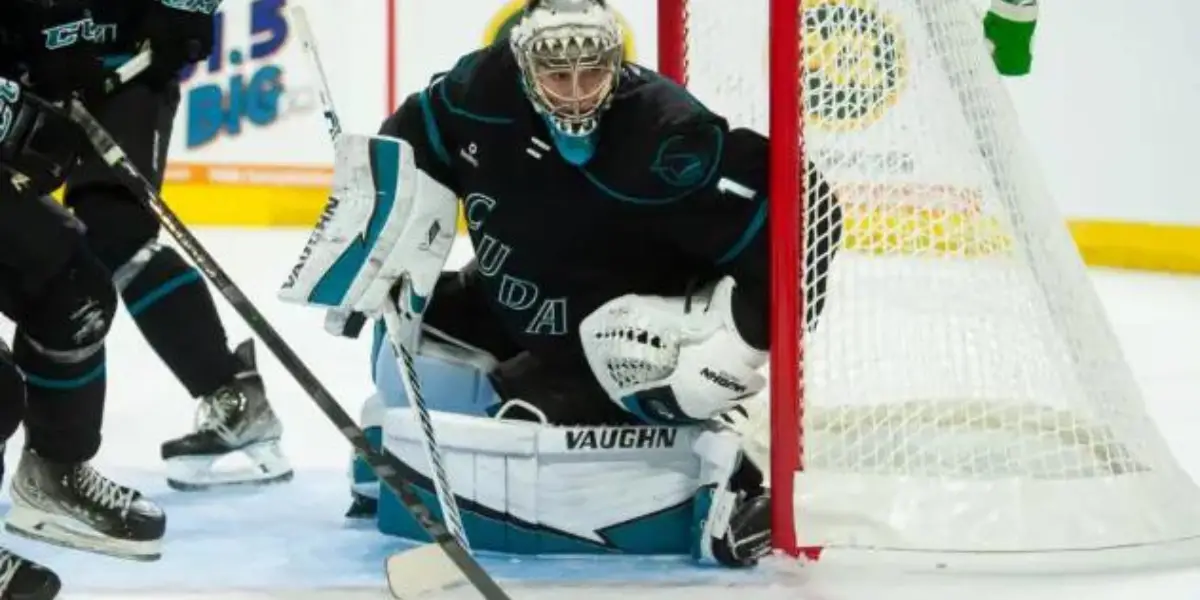 A trade will not often affect all three levels of professional hockey, but this one is an exception. The New Jersey Devils made a blockbuster trade on Tuesday with the San Jose Sharks, involving nine players and four draft picks total, with Timo Meier being the biggest piece of the deal; all the details on the trade can be found here. New Jersey isn't the only team that will benefit from this trade; the Adirondack Thunder, the ECHL affiliate of the Devils, also benefited from the blockbuster deal.
Adirondack Gets Help Up Front and In Goal
On Opening Night, The Adirondack Thunder had three goaltenders on the roster in Mareks Mitens, Isaac Poulter, and Jake Theut. Mareks Mitens started for the Thunder on opening night, where he gave up five goals on 35 shots and has been out since that game with a lower-body injury, and there is currently no timetable for his return. Since the Mitens Injury, Adirondack has not found a long-term replacement and has been running with two goalies for most of the season. Francis Marotte was brought in for a few games while Poulter had a stint up in Utica, but when Poulter was back, the Thunder shipped Marotte off to the Trois-Rivieres Lions in exchange for futures. In the trade that brought Timo Meier, the Devils acquired goaltender Zachary Emond, forwards Timur Ibragimov, and defencemen Scott Harrington and Santeri Hatakka.
Edmond has played in four games this season with the Wichita Thunder, where he had a 3-1 record with a 2.22 GAA and .936 SV%. Goaltender Zachary Emond and forward Timur Ibragimov are two names that could find themselves in a Thunder uniform shortly. Utica is running with a tandem of Nico Daws and Isaac Poulter, with the injury to Mackenzie Blackwood that caused Akira Schmid to be called up from Utica. Edmond is out for the season with an injury so it will be interesting to see if the Thunder decide to roll with Leif Herz for now or if they go out and try to acquire a goaltender.
Timur Ibragimov has spent the season in the ECHL with the Wichita Thunder, where he has played in 53 games, putting up 11 goals and 21 assists for 31 points. Ibragimov is a guy I could see sliding into Adirondack's top six and could help the Thunder on the PP, as three of 11 goals have come with the man advantage. Adirondack has been hit with the injury bug as Yanick Turcotte is out for the year with an upper-body injury, Nick Rivera has missed the last five games, and there is no timeline for his return. Xavier Parent, leading Adirondack with 43 points (17G, 26A), was recently recalled to the Utica Comets.