In 2016, the Coyotes took a chance on Jakob Chychrun, drafting him 16th overall. Just a young kid from Boca Raton, Florida, he worked his way to being a first round draft pick. He has been nothing shy of amazing. Unfortunately, in 2021 the Coyotes began having in-depth discussions regarding his mentality and happiness. Then the big words came from Jakob, who stated he wanted to request a trade. Time flies, and obviously, after seven years with no legitimate Stanley Cup chances… patience ran thin. Both Arizona and Chychrun came to an agreement it was best for both parties for him to go elsewhere. Arizona tried moving him in 2022 but were unable to reach a deal before the tradeline. This year, there is no doubt across the league whether or not Chychrun will be moved. Let's take a look further into this ordeal.
Jakob had offseason surgery on his wrist and ankle, making teams weary of sending over a package for him. The Coyotes are asking a high price for the player, and most teams waited to see what he looked like on ice. Good news for both Chychrun and Arizona; he has been excellent. His trade value is back through the roof, and Jakob is looking just as good as before the injuries. Jakob is only owed 4.6 million for the next three seasons, a very affordable contract. There is no doubt many teams are interested in adding Chychrun to their roster.
Obviously, Arizona is and has been rebuilding for years now. Jakob Chychrun is only 24, and Arizona knows they can cash in on this opportunity. There have been numerous reports of what the Coyotes are asking for Jakob. It will be a substantial package, likely including multiple draft picks and a high-level prospect. Some reports mention two first-round picks and a prospect. That is a very high price tag for anyone to be happy about giving up. However, General Manager Bill Armstrong said it best. "Well, if you think about it, he is a number one defenseman… with a team-friendly contract and someone that generated 18 goals the year before, so he has a lot of impact on your team." He then went on to add, "you would be crazy to move him unless it moved your team forward." Arizona is committed to getting a good return, and it will happen this year.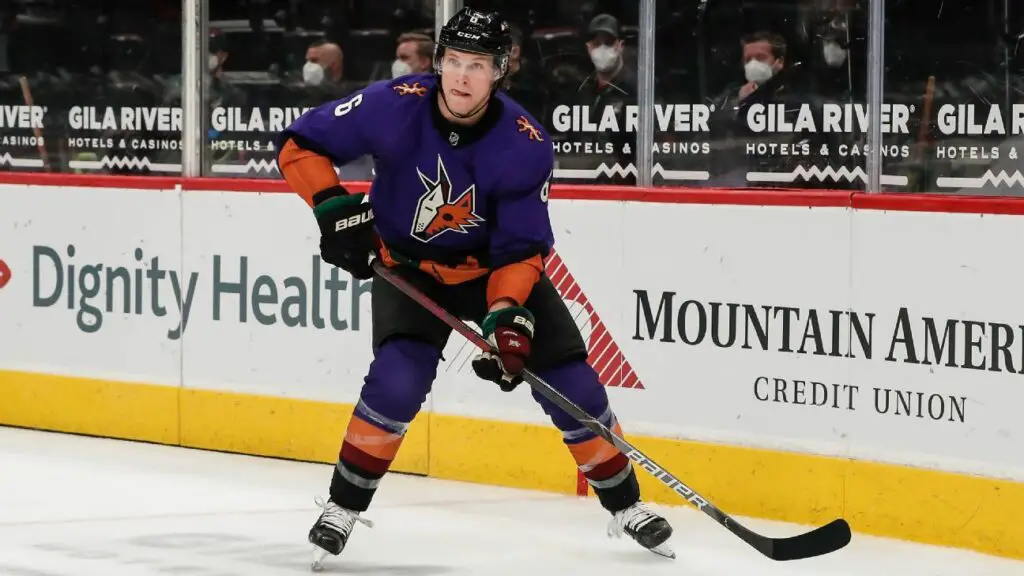 With Arizona not moving on their asking price, a few teams have been rumored to be interested in acquiring Chychrun. First off, the Edmonton Oilers. They have been interested in Chychrun since 2021. However, as much as Edmonton would like to make a panic move… they have been unwilling to meet the Coyotes asking price. They have not met it, and the coyotes have not backed down from it. Most rumors have included Broberg and two firsts from the Oilers. Edmonton would still have to add other players to make their money work. Right now, that is a ton to ask for a player that is not the defining line getting them to the Stanley Cup. I do not see Jakob landing in Edmonton.
Moving on to newer and more updated options. The Los Angeles Kings have been reported to be in the mix for Chychrun. They own the 2023 and 2024 top picks and the Penguins 2023 third round pick. They have serious issues on defense, especially on the right side of the ice. Chychrun fits the script.
The Toronto Maple Leafs are interested but, in my opinion, might not have the ammunition to get it done. They have limited assets and traded their 2023 second round pick, on top of Arizona owning their 2023 third round pick. Although rumored, it is highly unlikely he will land in Toronto.
Columbus and St. Louis have been rumored; Buffalo could be a dark horse. Let's get to business right now, though. My favorite destination and the best answer for this mystery lies with Ottawa. The Senators have the draft picks in 2023 and 2024 the Coyotes are looking for. The Senators also have the cap space for Jakob. Best of all, the Senators also have Shane Pinto, a 22-year-old center I desperately want. Both teams leave happy, and Arizona turns the page on Chychrun. This is exactly the trade I would like to see. Unfortunately, I am not Bill Armstrong. I trust Bill Armstrong to get us the return.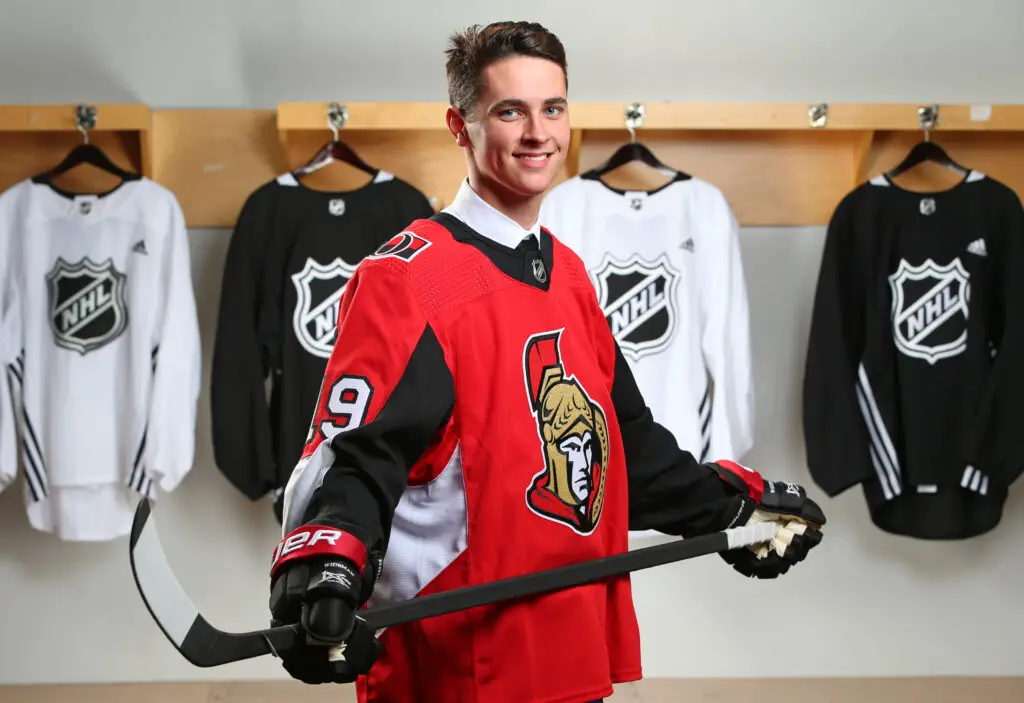 Will Chychrun be gone before the Deadline? YES. Stop worrying; he wants out and has wanted out. Eventually, he will go. Will Arizona have to lower the asking price… probably yes, but maybe not. Over the past year, the Chychrun story has only gotten more complicated. No one truly knows when, where and what will be given up. However, where… will NOT be in Arizona.
The boys are back after a long break but have plenty to talk about as the playoffs are in full swing. We go series by series, looking at how teams have fared so far and who will come out on top. Thanks for listening! Please rate and review our show on your favorite listening platform. Check out our partner's website at www.insidetherink.com for all your latest hockey news.