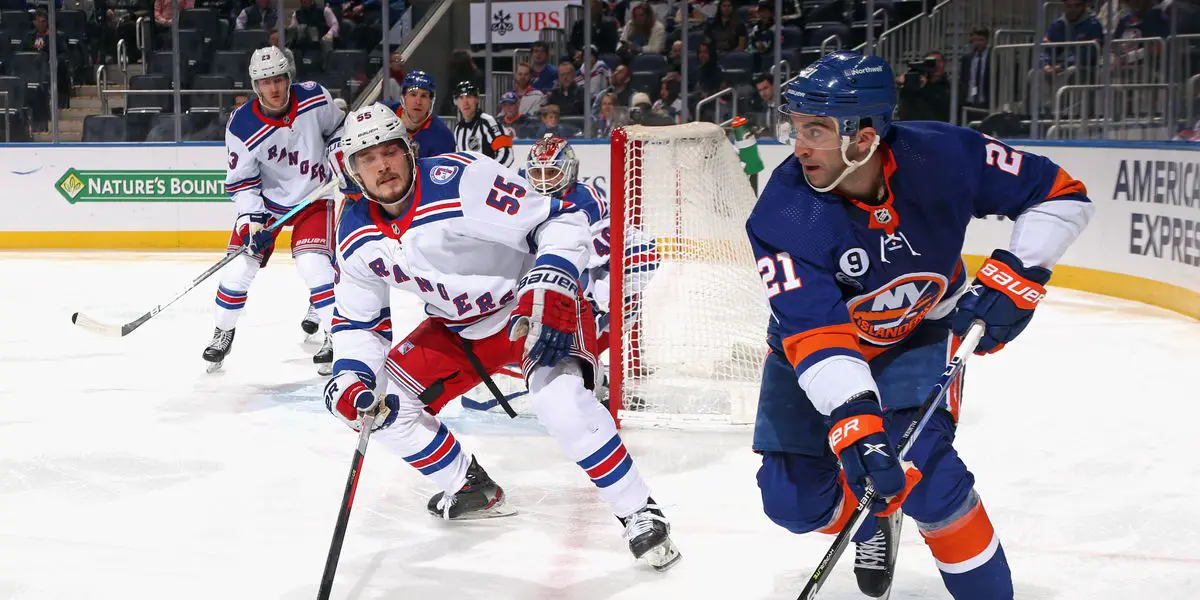 The long-standing idea in the NHL is that if a team is in the playoffs around American Thanksgiving, they're putting themselves in a good position for long-term success and, ultimately, clinching a berth in the Stanley Cup Playoffs. Last year, 12 of the 16 teams that made it to the dance held their spot from that date. However, a lot can change in the month leading up to Christmas… ask the New York Islanders. 
The month of December hasn't been very kind to the Isles. New York has a single victory in its last six games, the lone win being a 5-2 victory against the top seed in the west, the Vegas Golden Knights. With that said, going back a few weeks, it's still not a pretty picture. Through the calendar month of December to date, the Islanders have a record of 3-5-2.
Going back a bit further, New York has a record of 5-6-2, picking up 12 points out of a possible 26. When this article was written, the blue and orange sat two points back of the Washington Capitals for the second and final wild-card spot in the Eastern Conference. 
It's not the fact the Islanders are slumping that's the big issue here. Every team goes through slumps, they come and go, and it's a part of playing sports. What has been an issue is that nearly every other team the Isles are competing with for a playoff spot has seemed to hit their respective strides at the worst possible time.
The aforementioned Capitals have won eight of their last nine games heading into Friday night against Winnipeg.
The Pittsburgh Penguins have only one regulation loss through 10 games in December; Carolina has won seven in a row and has points in 17 of their last 18 games dating back to Nov 14.
The Rangers have also surged, winning eight of their last nine outings (including their most recent win before the break, a 5-3 decision over the Isles at Madison Square Garden).
The Islanders don't have the cleanest bill of health at the moment, either. They've been without their best defensive defenseman Adam Pelech for a little over two weeks now after leaving the game against the St. Louis Blues on Dec 6 after getting tangled up with Blues blueliner Robert Bortuzzo.
Kyle Palmieri hasn't touched the ice since taking a high hit from Coyotes forward Nick Ritchie back on Dec 16. One night later, they lost backup goaltender Semyon Varlamov to an undisclosed lower-body injury after playing almost the entire game against the Golden Knights (both of whom have since been placed on the team's injured reserve (IR) list. Cal Clutterbuck was also placed on IR retroactive to Dec 16. That's four key pieces to head coach Lane Lambert's lineup sidelined with injuries in under two weeks, with no timetable for returns for any of them.
That's not even getting into Casey Cizikas, who left Thursday night's game at MSG with an undisclosed injury and is uncertain for Friday night's game against the Florida Panthers. 
Perhaps the only thing going for the Islanders right now is the Christmas break coming up. Yes, it's only three days off, but a holiday break like this could be what the doctor ordered for a team that (while struggling with injuries) hasn't played to its full potential in quite some time. It's a time for players to take their minds off the game, recharge their batteries and get ready for the mental and physical grind of the second half of the season. Essentially, it's just something the team will have to play through. Only time will tell, though. 
The Islanders close out their pre-Christmas schedule with the Panthers in town on Friday. From there, it's two home games against Metropolitan division rivals (Dec 27 against the previously mentioned Penguins and Dec 29 against the Columbus Blue Jackets) before ringing in 2023 on New Year's Day at Climate Pledge Arena to face the Seattle Kraken.
The boys are back after a long break but have plenty to talk about as the playoffs are in full swing. We go series by series, looking at how teams have fared so far and who will come out on top. Thanks for listening! Please rate and review our show on your favorite listening platform. Check out our partner's website at www.insidetherink.com for all your latest hockey news.