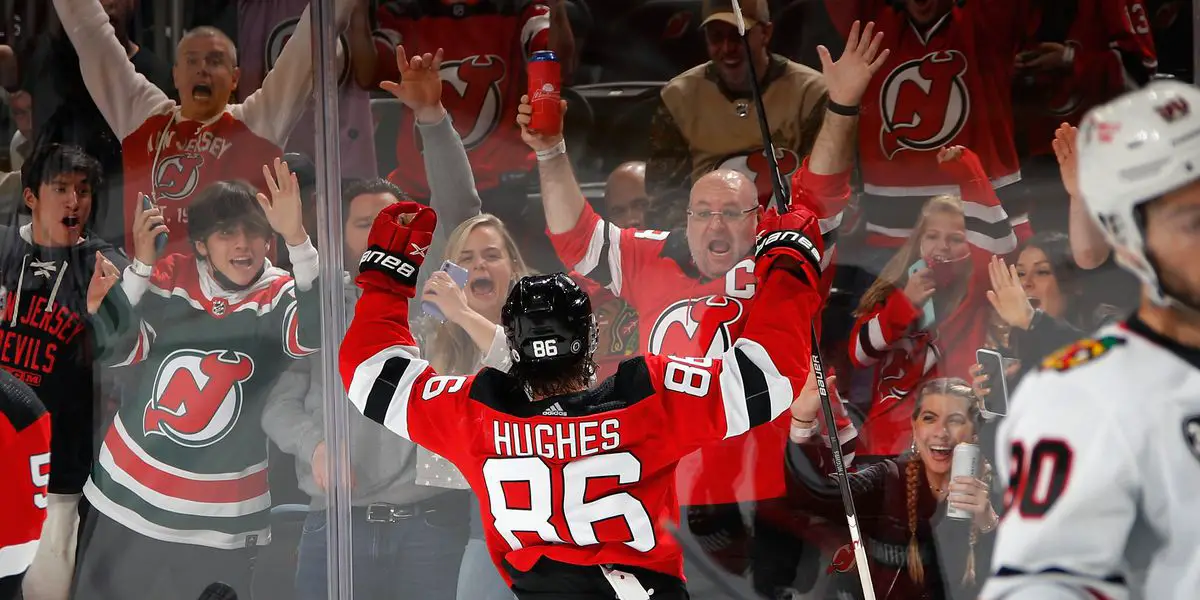 The pressure of being a number one overall pick in a draft is more intense than a person could ever imagine. They are responsible for walking in on day one; being labeled the best player of that year and instantly being a franchise cornerstone has its ups and downs. The ups are the money you make right off the bat, but being the number one overall pick usually means you have the talent and skillset to back it up. For some, they can walk into an NHL rink from day one and be an instant superstar, as we have seen with so many players over the history of the NHL, while some may take a couple of years to settle in and adjust to the speed and skill of NHL players. The problem players face when it takes them a couple of years to adjust is the question that begins to surface among the media and fans, is this player a bust? While some players do become busts, many of them just needed time to blossom, as we are currently seeing in New Jersey with 2019 number one overall pick Jack Hughes. In his third year in the league, he has found his rhythm and showed everyone the exact reason he was selected first overall.
Years One and Two Recap
Being a first-round pick has become a common theme for the Hughes family. Jack Hughes has two brothers who were drafted in the top ten; older brother Quinn was drafted seventh overall in the 2018 draft by the Vancouver Canucks. Younger brother Luke was just drafted fourth overall in the 2021 draft by the New Jersey Devils, making Luke and Jack teammates. Unlike his two brothers, that are both defensemen, Jack is a forward and plays center for the top line of New Jersey. At 5'11" and only 175 lbs. the 20-year-old Jack is on the smaller size, which took him a little getting used to when he first came into the league as he had a slow start to begin his NHL tenure. From day one in New Jersey, Jack played as his rookie season saw him play in 61 games, collecting seven goals, 14 assists for 21 points as he adjusted to NHL game speed and size. While those numbers don't jump off the board, it was just the beginning for Hughes. Going into his sophomore season, there was a lot more hope that during the covid shorten season, he would be able to shine as long as he stayed healthy. His second year saw him suit up for 56 games producing 11 goals, 20 assists for 31 points, which isn't eye-popping but showed improvement as he continued to build on year one. With Jack's talent, there was no question he was close to popping off and taking the league by storm, and it was just a matter of when.
2022 is the Year of Jack Hughes
That finally happened this season as Jack Hughes has looked incredible all season long playing for a bad New Jersey team that has them tied for last place in the Metropolitan division with 53 points. All the worries about Hughes's slow start to his career can finally be put to rest as the Devil's top-line center has excelled in only 46 games this season. In those 46 games, Hughes has put up totals of 24 goals and 30 assists for 54 points as he looks to capture his first of many 30 goal seasons ahead of him. This season Hughes has averaged more than a point per game as everything seems to have just clicked for the 20-year-old goal scorer. In ten fewer games than last season, Hughes has already broken his career goal average by 13 and point total by 23 as his offensive skill set has translated to the NHL level. Hughes has done a great job on the power-play unit for New Jersey as he has six goals and 14 points, showing he can score and facilitate when on the man advantage. Hughes indicates that the sky is the limit when you give a player a little time to come into their own, leaving Devils fans and the whole NHL excited to see what Hughes will accomplish throughout his career. This breakout season is just the beginning for Hughes as he will use this season to build on as he gets stronger and hones in on the skills and abilities that he now knows can make him an elite center in the NHL ranks.  
The boys are back after a long break but have plenty to talk about as the playoffs are in full swing. We go series by series, looking at how teams have fared so far and who will come out on top. Thanks for listening! Please rate and review our show on your favorite listening platform. Check out our partner's website at www.insidetherink.com for all your latest hockey news.