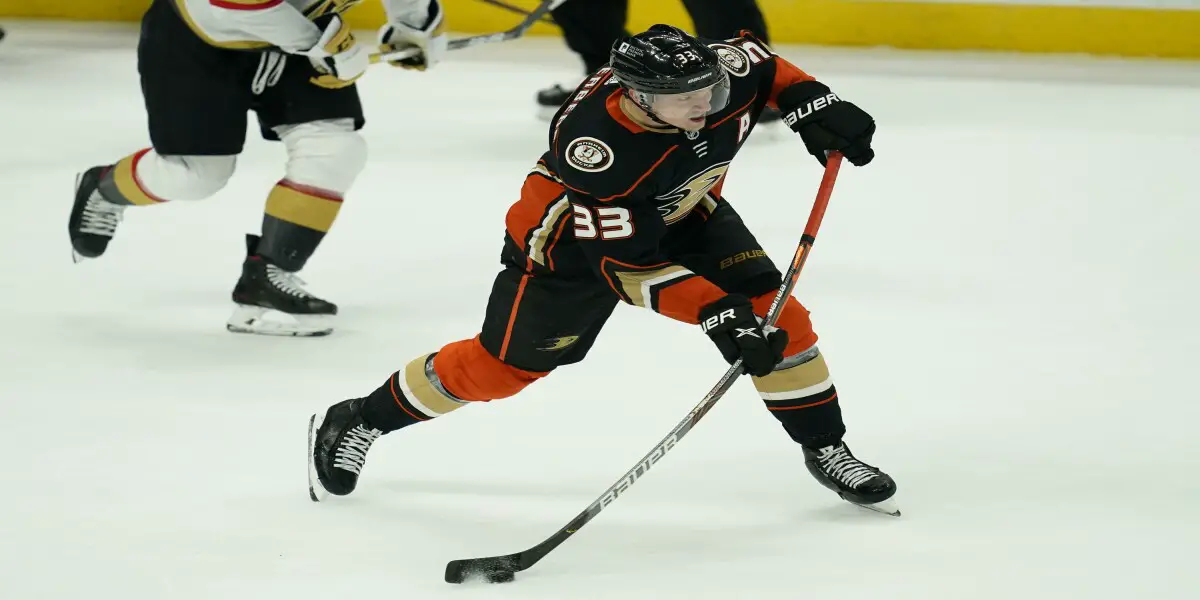 Jakob Silfverberg is not the same player that he was a few years ago during the tail end of the Ducks' stretch of dominance, where they were a shoo-in for the Pacific Division title.
Acquired from the Ottawa Senators in July 2013 along with a 2014 first-round pick (Nick Ritchie) and Stefan Noesen for Bobby Ryan, Silfverberg has been a staple in the Ducks lineup ever since, as well as becoming a fan favorite. Silfverberg played a significant role in the Ducks' stretch of playoff runs on the shutdown line of Andrew Cogliano, Ryan Kesler, and Silfverberg. Silfverberg has also been an alternate captain for the Ducks since the 2019-2020 season.
Once the 2021 season concluded (season did not start until January 2021 due to COVID), Silfverberg underwent hip surgery to repair a torn labrum in his right hip. Bob Murray, the Ducks executive vice president, and general manager at the time, said that Silfverberg had been dealing with hip issues for the last two seasons and that it was time to take care of it. Silfverberg was 30 at the time of the surgery.
Assuming that the hip issues started in the 2019-2020 season, it did not appear so on the scoresheet. Silfverberg logged in 21 goals, 18 assists, and 39 points which was on par with what he had done the previous four seasons, where he netted between 17-24 goals and 39-49 points in that span.
The following season, however, the scoring took a drastic decline. Silfverberg played in 47 out of 56 games for the Ducks and put up an uncharacteristic eight goals, eight assists, and 16 points. Silfverberg's xG/60 usually sat around 0.90, but the 2021 season saw him put up a measly 0.56 xG/60, according to MoneyPuck. It was clear that the hip was affecting Silfverberg's production, so the Ducks decided to have him get the surgery.
Hoping to bounce back and return to form the following season after surgery, it appeared Silfverberg was still bothered by his hip. Silfverberg played 53 games in 2021-2022 and saw another disappointing stat line of 5 goals, 16 assists, and 21 points.
The struggles have continued into this season, with just four goals, three assists, and seven points in 31 games played. Silfverberg's play has gotten him to spend some time on the fourth line this season, but lately, head coach Dallas Eakins has been putting him on the second line despite his poor play, but that is a separate issue for a separate article.
Silfverberg does not generate the scoring chances he used to because of his lack of speed. It is evident that Silfverberg does not have the speed anymore to jump in on the rush or win footraces to the puck, and in this day and age of hockey, if you do not have speed, you are almost a liability on the ice. With a lack of speed, Silfverberg just cannot get himself into positions to utilize his shooting abilities, so his shot does not have that same zip that it used to. Needless to say, Silfverberg no longer lives up to his old nickname, the "Silfver Bullet."
The part of Silfverberg's game that has not regressed is his hockey IQ. Silfverberg's decision-making is still sharp, and he is aware of his weaknesses, so he adjusts his game. Smart passes, and the ability to pick and choose when to apply pressure when he only has one functioning hip has done some good.
What's Next?
After the 2018-2019 season, Silfverberg inked a five-year $26.25 million deal with an AAV of $5.25 million. With another year still left on his deal after this season, will Silfverberg finish the contract as a Duck? After all, General Manager Pat Verbeek made it clear last trade deadline that he is not afraid to trade fan favorites if the price is right.
It all pretty much depends on Verbeek's belief of how much longer this rebuild lasts. If Verbeek believes the Ducks should be more competitive next year and that some of their prospects may be coming up, I could definitely see Verbeek trying to move Silfverberg to open a spot. If Verbeek believes the Ducks' rebuild may be a year or two longer than planned, it is likely that the Ducks just roll with Silfverberg for the last year of his contract.
It will be challenging for the Ducks to find a trade partner for Silfverberg, though. That $5.25 million AAV for a player with Silfverberg's production and hip issues is a turn-off. The Ducks could eat a chunk of the salary in a Silfverberg trade to get a better return, but it still would not be that big of a return overall. Silfverberg could be a player a team would be willing to take a chance on, given his hockey IQ and locker-room leadership.
Another option the Ducks have is to buyout Silfverberg's contract. The Ducks bought out long-time Duck and fan favorite Corey Perry's contract with two years left on his deal since he was in a similar situation where his production was down, and he had been dealing with knee issues in the previous year or two. If a trade does not seem likely and the Ducks wish to move on from Silfverberg, a buyout would be the likeliest result.
Sometimes a change of scenery is what it takes for players to succeed, and hopefully, this is the case with Silfverberg. It is hard to see a guy who was a fan favorite and a huge part of the lineup for almost the last decade decline this hard because of a hip ailment. Only time will tell how the Ducks will play the rest of the way, which will give Verbeek a better answer on how to handle Silfverberg's situation.
On this week's chaotic episode of LAP, Jake, Chris, and Lou talk about the Stanley Cup Final, some coaching changes and share some thoughts on the ESPN and TNT broadcasts. They also talk at length abouth why Florida's uniforms need to change and finish things up with listener questions!Follow Late Arrivals Twitter: @latearrivalspodInstagram: @latearrivalspodFollow the hostsChris: @CJKChelConnor: @91_PlutyJake: @_JRobles71Louis: @Louiex37 Intro/ Outro done by Will Rice/ @pastorwillrice