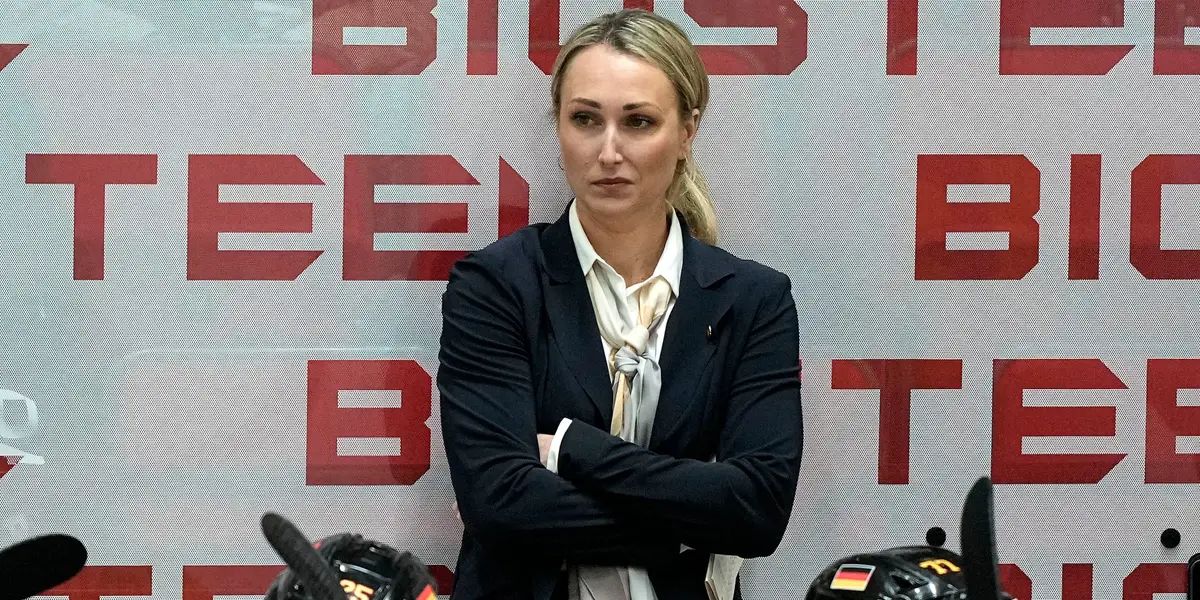 As female fans, it can often feel ostracizing to be the "odd man out" in an overwhelmingly male-dominated hockey industry. It seems that 2022 has plans to change that. An already landmark year for women in NHL coaching and management has been bolstered even further by the hiring of Jessica Campbell as a Coachella Valley Firebirds assistant coach and the promotion of Dr. Hayley Wickenheiser to Assistant GM by the Toronto Maple Leafs.
Jessica Campbell will make history as the first woman behind an AHL bench full-time as she steps in to coach Seattle Kraken affiliate the Coachella Valley Firebirds in their inaugural season.
Campbell was previously an assistant and skills coach for the Nurnberg Ice Tigers of the Deutsche Eishockey Liga and served as an assistant coach for Germany at the 2022 IIHF Men's World Championship, the first woman to do so for any national team. On the ice, she captained Cornell University and played in the CWHL and for the Canadian national team.
Campbell sees this as an opportunity to show young girls that they too can venture down this road as she told ESPN,
"Growing up, I never dreamed of coaching, because I didn't see it and therefore didn't know what that path looked like. But for young athletes now, it's so important to have that visibility for them to understand they can literally be anything they want. Some of the guys I will be coaching, their daughters can now watch them have a female coach. And that opens up the conversation, which can inspire young girls for something they might not have seen as possible."
Across the continent, Dr. Hayley Wickenheiser was promoted to Toronto Maple Leafs Assistant GM of Player Development shortly thereafter. She will be the fourth woman to hold such a role actively, along with Emilie Castonguay and Cammi Granato for the Vancouver Canucks and Meghan Hunter for the Chicago Blackhawks.
Wickenheiser has been with Toronto since 2018, initially as an Assistant Director of Player Development before being promoted to Senior Director of Player Development in 2021. On the ice, Wickenheiser won seven World Championships and five Olympic medals (four of those gold), for which she was inducted into the Hockey Hall of Fame and the IIHF Hall of Fame. As if that was not impressive enough, she decided to pursue medicine after announcing her retirement from hockey and completing medical school at the University of Calgary with an MD. 
Wickenheiser uses her experiences as an athlete to tackle medicine, and her experiences as a physician shape her approach to hockey and player development. 
Maple Leafs GM Kyle Dubas explained,
"The thing that Hayley has about her is, she has a certain empathy and ability to understand people and where they're at, and then she also has the ability of understanding what it takes to operate at a very high level."
Representation matters. Seeing these women breaking barriers for the sport they love will open up a whole new realm of possibilities for young female fans and pave the way for other women to work in male hockey leagues.