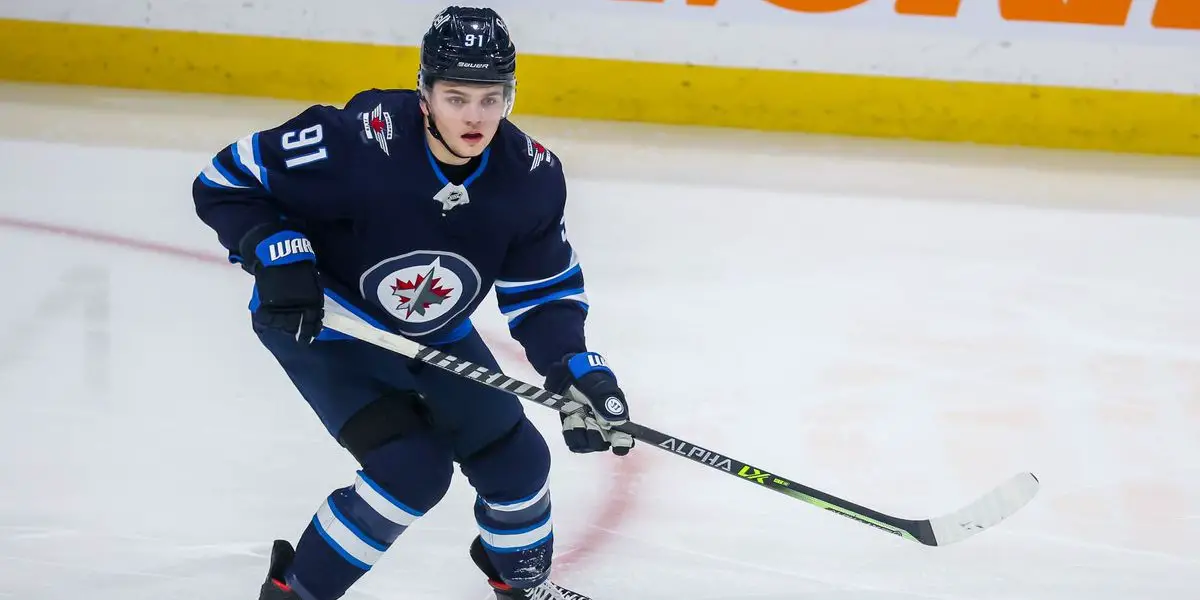 I've been busy rolling out the lazy, hazy, crazy days of summer but still have a little time to look deeper into what the Jets have at each position. And what the cupboard is stocked with. The Jets currently have 39 players under contract, of which 22 play up front. This week, we will address the forward group.
The Core
Kyle Connor
Nikolaj Ehlers
Adam Lowry
Mark Scheifele
Pierre-Luc Dubois
Blake Wheeler
There is no NHL team that wouldn't love to have any of the first five on their roster. These six are still arguably quite competitive and, aside from Wheeler, still reasonably relevant. Wheeler's best before date expired last year, but that does not mean he still can't compete and contribute. Aside from Dubois wanting out of the Peg, he is here now and will likely see time as the 1A or B center along with Scheifele.  Interestingly, Paul Stastny's name remains on the Jets website. Wishful thinking?
Glue Guys and Grinders
Jansen Harkins
Mason Appleton
Morgan Barron
Dominic Toninato
You don't win without a strong bottom six. Appleton was brought back from Seattle to ease the pain of the Andrew Copp departure and will likely slide in next to Lowry on the third line. Harkins and Toninato have proven themselves reliable shutdown wingers who can also play center. Both played an entire season last year, and each notched seven goals. Barron was acquired in the Copp trade and, in 14 games, proved that he can skate and compete in the NHL. Still, only 23 years old, look for him to round out the bottom two lines. Goodbye to Adam Brooks, who the Philadelphia Flyers and Zach Sanford signed by the Nashville Predators. Kristian Vesalainen, the Jets' first-round pick from 2017, has chosen to play in Sweden this season, and it remains to be seen if he will be in a Jet jersey again.
Knocking at the Door
Cole Perfetti
Perfetti has already used up one year of his Entry Level Contract (ELC), only playing 18 games for the big club last season and 17 more for the Manitoba Moose before getting injured. The word is that Rick Bowness has the same affinity for veterans as Paul Maurice did. I can guarantee that Kevin Cheveldayoff has already told Bowness that Perfetti will be playing a regular shift for the Jets this year. He has to. If Scheifele and Dubois are leaving on a Jet plane (not the Winnipeg Jet's plane) in the next year or so, we need a capable number one center. It is time for Perfetti to play with the big boys. Where he slots in remains to be seen, but a top-six wing position may be in the cards for him come October.
Hopefuls
David Gustafsson
Gustafsson, our second-round pick from 2018, has an outside chance of making the club this fall. He has only one goal in 28 NHL games played over the last three seasons. He can play center or wing but is primarily a shutdown forward. He has size and could find himself in a fourth-line role if he uses it. I will likely start with the Moose and be called up when we run into injury trouble. 
Prospects
Henri Nikkanen
Daniel Torgerson
Chaz Lucius
Finn Henri Nikkanen, a fourth-round pick from 2019, just signed an ELC with Winnipeg in the spring and suited up for 4 Moose games. The six-foot-four, 210-pounder will likely start the year in the AHL. And ditto for Torgerson, a 2020 second-round pick from Sweden. Also played four games for the Moose after signing an ELC late last season. Another big boy at six three, 220 pounds. I will also be at Jet camp but likely starting for the Moose in October.
Chaz Lucius (great name, BTW) was our first rounder in 2021 and signed an ELC in April this year. Had 19 points in 24 games for the University of Minnesota Gophers as an 18-year-old. The Jets have high hopes for this young man with great vision and hands. What they are hoping for is another Kyle Connor. Outside chance to make the Jets but Perfetti likely gets the young guy spot, and Lucius will start in the AHL. I may see some NHL ice but don't count on him playing more than ten games and blowing a year of his ELC.
Starring for the Manitoba Moose
Saku Maenalanen
Kevin Stenlund
Jeff Malott
Kristian Reichel
Mikey Eyssimont
Alex Limoges
Wyatt Bongiovanni
Maenalanen was drafted by Nashville back in 2013 and eventually signed with the Carolina Hurricanes. They played 34 games for the Hurricanes 4 seasons ago, but at 28, he is likely bound for the Moose. I could see NHL time if injuries arise and are another big man at six three, 210 pounds. Do you see a pattern here, Jet fans? Stenlund was a second-round pick by the Columbus Blue Jackets and has played parts of four seasons for them. He has 20 points in 71 NHL contests and, again, has size at six foot four and 211 pounds. The Swede has signed a two-way contract but may have an outside crack at the NHL squad depending on how his camp looks and who else is brought in.
The other five in this group have a total of 15 NHL games played, and that is because Kristian Reichel played 13. Malott, Reichel, and Eyssimont had great seasons with the Moose last year and were a big reason the club made the payoffs. Look for them to remain in the 'A' this season.
So, the verdict? They are a talented bunch but maybe a few holes to fill. After signing Dubois, the Jets still have about 8.5 million cash left to play with. Appleton needs a contract. As does Gustafsson, but that may not be cap space cash if he starts with Manitoba. Paul Stastny remains un-signed but is rumored to want a change of scenery. I believe that Cheveldayoff still hopes to land a top-six forward. Don't rule out a trade at this point still. Wheeler and Dillon could be moved to open up more cap space.
Nazem Kadri nixed a trade to the Jets a few years ago. Has he changed his mind?
The boys squeak in an episode before Jake heads off to Florida. They touch on the Bruins' recent milestones, especially Bergerons 1000 points. They head over to the metro to see can Pittsburgh and Washington turn things around before heading out west to take Shane Wright and the Seattle Krakheads.Thanks for listening! Please rate and review our show on your favorite listening platform. Check out our partner's website at www.insidetherink.com for all your latest hockey news.