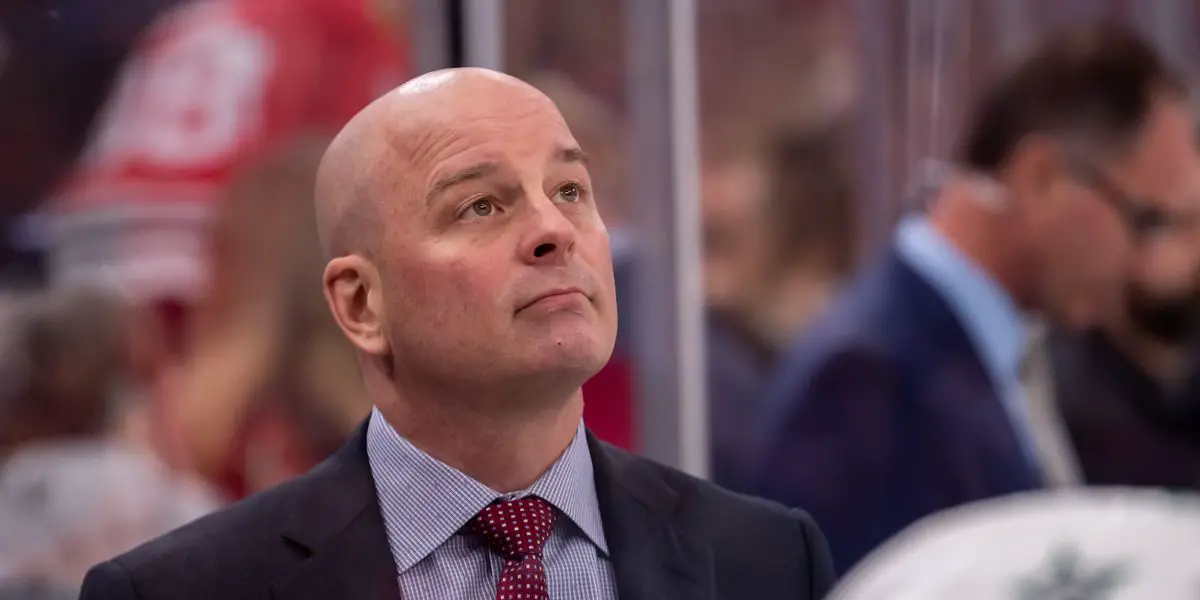 Okay. Apparently, we still don't have a coach. After several of my last posts, many comments sound like, "I don't care about draft picks. We need to hire a F$%#ing coach!"  I get it. You are frustrated. Me too. This is what I do know. Two people are holding things up. Barry and Gary. As in Trotz and Bettman.  As the most sought-after post-season coaching candidate, Barry Trotz is taking his time to decide where he ends up for September. Good on him. Family is important to Trotz, and he wants to make an informed decision. Because several teams are awaiting his yay or nay, it is holding up all the other hires. Las Vegas, Philadelphia, Boston, and even Seattle have been rumored as dropping off places for the Barry.
What? "But I can't hate Gary Bettman anymore than I already do," says every Winnipeg Jet fan. Oh yes, you can. Gary Bettman does not want anything to overshadow the final round of the playoffs. Any coach signings will either have to happen within the next few hours (Bruce Cassidy – Vegas) or wait until at least the end of game four on June 23. The playoffs are all about making big cash, and by the decree of King Gary, nothing will overshadow that.
This coaching logjam is causing concern and not only for the Jets. While teams don't necessarily need a head coach in place for the entry draft (though it does look better for television) starting on July 7, they definitely want the big boss' input for a week later when free agency begins. Big-name UFAs will want to know who is coaching a team before considering moving there. Coaches will have feedback and knowledge of said UFAs.
With Bruce Cassidy being signed by the Golden Knights, let's look at a list of names that have been popping up recently or collecting dust in the search for the next head coach of the Winnipeg Jets.
Barry Trotz
This guy is number one with a bullet. Right from the moment he was fired, Jet fans feel God intervened to ensure Trotz would end up in Winnipeg. Hell, a local brewery even offered the coach free beer for life if he signs here. Knowing a few Manitoba hockey coaches myself, this could be a huge financial mistake, but we will see.
Jim Montgomery
This name has been bounced around the last few weeks. The assistant with St. Louis has been tapped as a soon-to-be head coach. Again. He was let go by the Dallas Stars halfway through the 1920-20 season after admitting to an alcohol abuse problem. I played for the Manitoba Moose 20 years ago, and we know that owner Mark Chipman likes those connections.
Scott Arniel
There was talk a few weeks ago that Arniel was as good as hired as either HC or assistant, depending upon Trotz's decision. Kind of weird. It has been quiet since. Again, a Chipman – Moose connection.
Pascal Vincent
See above. Was interviewed.
Dave Lowry
GM Kevin Chevaldayoff said that Lowry had earned an interview. Enough said
Other Names
These guys are out there, but it has been quiet in terms of their connection to Winnipeg: Pete DeBoer, John Tortorella, Rick Tocchet, and Travis Green. Is Claude Julien still looking for work?
Remember, there are still five NHL coaching vacancies and three interim positions. When it starts, look out! There will be a Dairy Queen flurry of announcements once they begin.
The boys are back after a long break but have plenty to talk about as the playoffs are in full swing. We go series by series, looking at how teams have fared so far and who will come out on top. Thanks for listening! Please rate and review our show on your favorite listening platform. Check out our partner's website at www.insidetherink.com for all your latest hockey news.