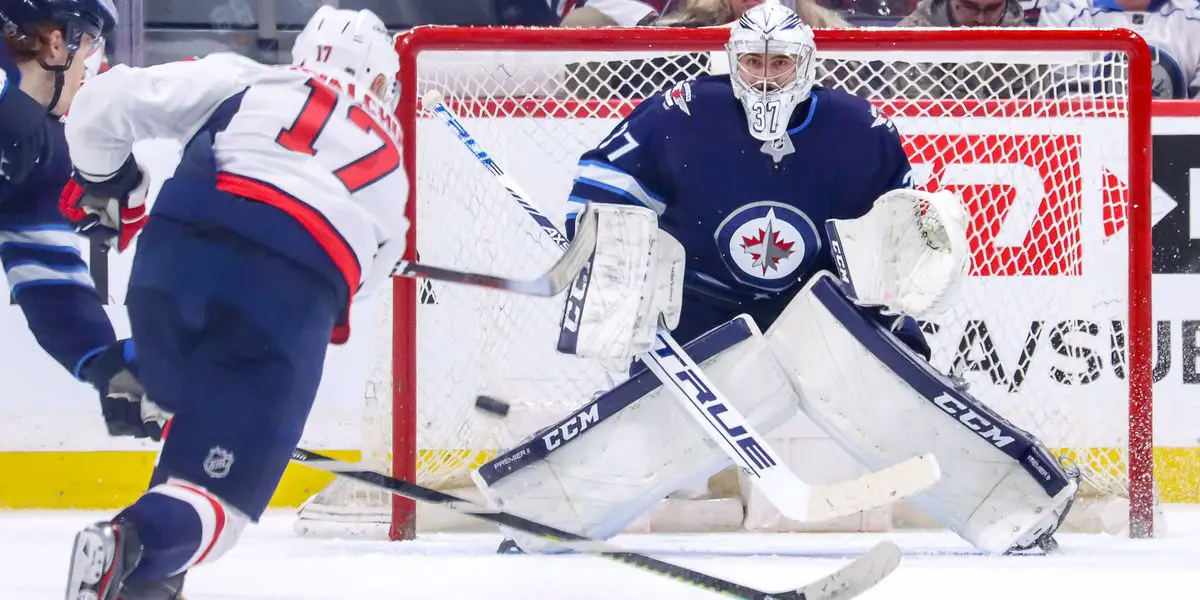 The offseason was quite eventful for the Winnipeg Jets.
For starters, they hired new head coach Rick Bowness. Prior to joining the Jets, he was the head coach of the Dallas Stars as he guided them to within one victory of ousting the Calgary Flames in the first round of the Stanley Cup playoffs.
About two months after being hired, Bowness stripped the team captaincy off Blake Wheeler. It was seen as a rather controversial move as Wheeler had served as the team's captain since 2016.
Despite these changes, the Jets find themselves on solid footing in their division, conference, and the rest of the league. As of this writing (Friday, December 30), the Jets are second in the Central Division and ninth in the NHL with 45 points, thanks to a 22-13-1 record.
The team's success begins with the play of netminder Connor Hellebuyck. He is 17-9-0-1 with a 2.37 goals-against average, a .926 save percentage, and three shutouts.
The 29-year-old masked man is playing with an abundance of confidence this season. He has been challenging shooters by playing at the top of his crease, has done a great job of controlling rebounds, has come up with many big saves to start the season, and he is playing like a man on a mission.
While Hellebuyck is certainly doing his job, he has also gotten a lot of help from the team in front of him. The Jets are sixth in the league in goals allowed as they have given up 94 goals in 36 games (2.61 goals-against per game).
Offensively, this team is led by guys like defenseman Josh Morrissey (42 points), Kyle Connor (41 points), Pierre-Luc Dubois (39 points), and Mark Scheifele (31 points). Other players that have contributed on a somewhat consistent basis this season are Wheeler (26 points), Adam Lowry (21 points), and Cole Perfetti (20 points).
The real name to look at is Morrissey. If San Jose Sharks defenseman Erik Karlsson and Colorado Avalanche defenseman Cale Makar were not playing at such a high level right now, especially Karlsson, as he leads all defensemen with 50 points, Morrissey would be a strong contender for the Norris Trophy as the league's best defenseman this season.
Another reason why the Jets have been so successful this season is because of their great play on home ice. They are 13-6 at the Canada Life Centre this season.
One area that they do need to improve in is their play away from home. They are just 9-7-1 on the road this season, which is respectable, but they will need to be much better moving forward if they want to start the first round of the postseason at home in 2023.
There is still a lot of hockey left to be played, but thanks to a strong start, the Jets find themselves in a good position heading into the new year.
https://share.transistor.fm/s/215cce57