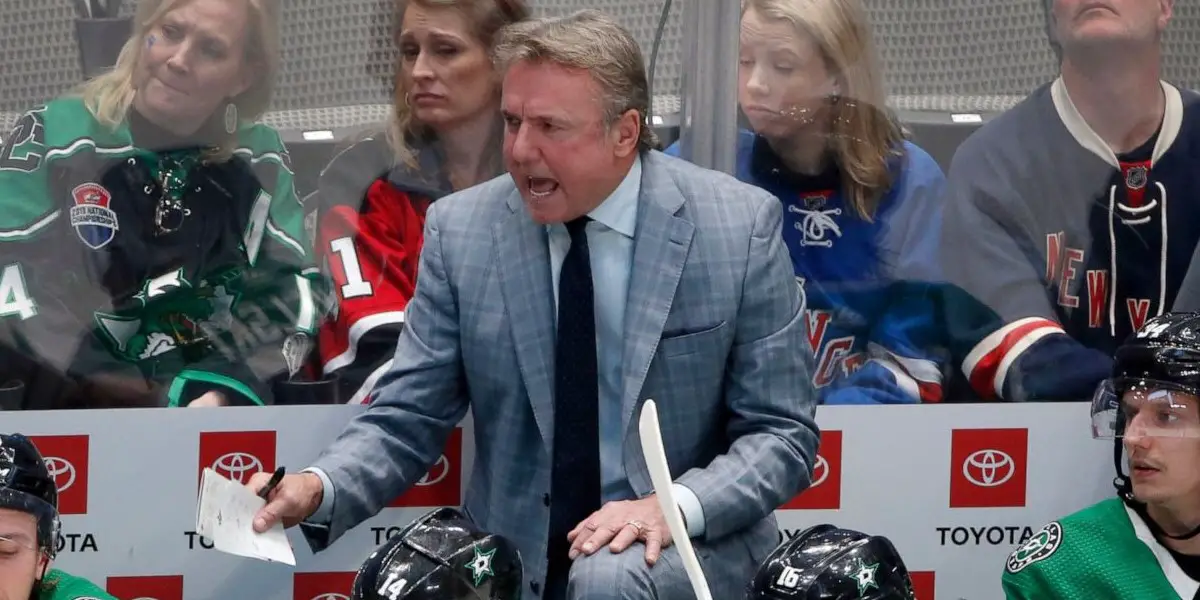 Yes. Rick Bowness is the right man for the job. There. I said it. And why is he the right man? Because he is likely the best man left out of what was available. Or, better put, he was the only coach left with enough experience that was willing to come to Winnipeg. It doesn't say much for Winnipeg, but we have always had that chip-on-the-shoulder, second-best, runner-up vibe. Get over it. And I will point out, we need a coach with experience. Yes, the NHL is rife with nepotism and the old boy's network. Sometimes young or new coaches work. But at this point, the Jets need experience and a coach that commands respect. We need fixing.
Why does he deserve respect?  Try this number on for size.  Two thousand, five hundred and sixty-two. 2,562 games behind the bench as an assistant, an associate, or a head coach.  In. The. NHL. Yep.  That's 421 more than Scotty Bowman.  As a head coach, Bowness also has 639 under his belt, which isn't too shabby, and another 746 as an associate head coach (with Alain Vigneault and Jon Cooper).  
Before coaching, Bowness had a nine-year pro career as a utility center in the CHL, AHL, and NHL. He tallied 55 points in 173 NHL games with Atlanta, Detroit, St. Louis, and Winnipeg. Other than the 2004 lockout year, Rick Bowness has been playing or coaching professional hockey for 47 years! He has been a full-time NHL coach since 1984, when he started as a Jet assistant. He became the Winnipeg head coach in 1988-89 when he took over halfway through the year after the Dan Maloney firing.
Has he ever won a cup?  No.  Many coaches haven't, and other than our friend Barry Trotz, no one else who interviewed for the current Jet job had either.  Bowness has been to the finals twice and the Conference finals four times.  
He will be good for the Jets. His style of hockey may not be exciting, but it is effective. I will argue that we have the same or better horses that were run in Dallas. He took them to the cup final three years ago. The "Free Niku" and "Where the hell is Heinola?" fans won't like that Bowness tends to lean on veteran players like Paul Maurice. Too bad. Earn your ice time. Bowness is a great communicator and a player's coach. I have never heard a person say that Rick Bowness isn't a good guy. I know. Good guys don't help us win. But with a dressing room in Winnipeg that has some issues, Kevin Cheveldayoff has gone with a guy that will work at building bridges, not burning them down. That's why you didn't hear Vigneault's name come up.
And lastly, Rick Bowness is a car guy. He loves Corvettes. So who better to take over a team that sorely needs the hands of an experienced, licensed mechanic? All that remains to be seen is if Cheveldayoff will now just be changing spark plugs and oil or pulling out the engine for a significant rebuild.
The boys squeak in an episode before Jake heads off to Florida. They touch on the Bruins' recent milestones, especially Bergerons 1000 points. They head over to the metro to see can Pittsburgh and Washington turn things around before heading out west to take Shane Wright and the Seattle Krakheads.Thanks for listening! Please rate and review our show on your favorite listening platform. Check out our partner's website at www.insidetherink.com for all your latest hockey news.