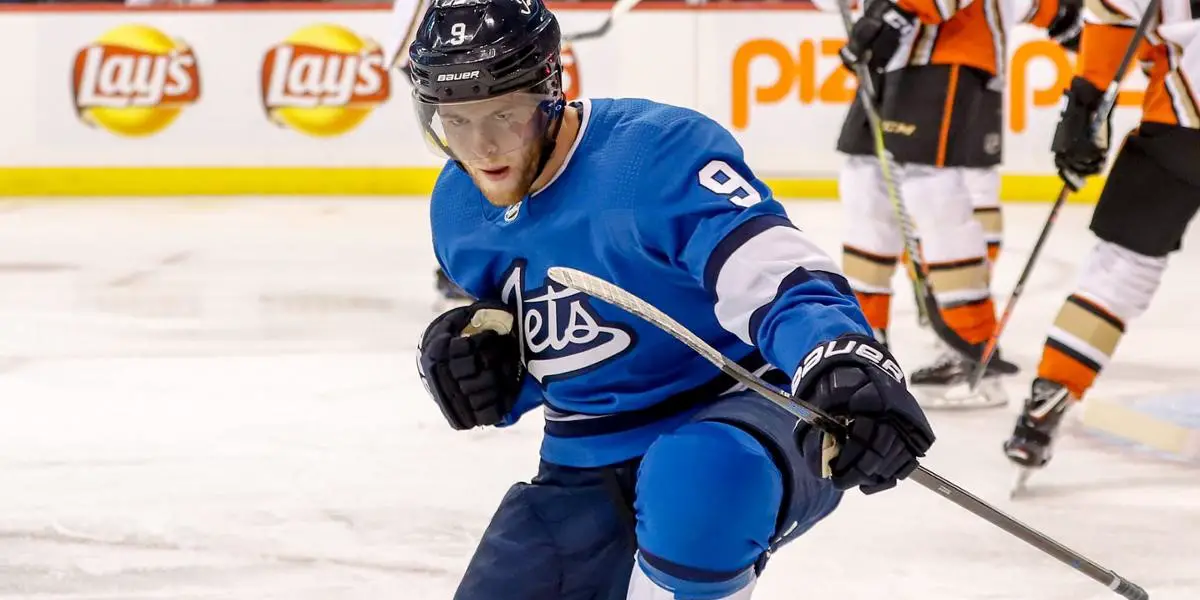 Trade Mark Scheifele; Bring Back Andrew Copp
Crazy right? Andrew Copp didn't want to be a Jet, and Mark Scheifele is an elite level, point per game, number one center. Why on earth would Jet management want to do this? Bear with me, and perhaps I can sway your thinking.
There has always been some buzz about Andrew Copp not being happy in Winnipeg. Maybe it was because he was (is) Jacob Trouba's roommate and buddy. Trouba never said so much, but he certainly hinted that Winnipeg wasn't for him. First, it was ice time. Then it was a depth issue. He was the third-stringer behind right-shooting defencemen Tyler Myers and Dustin Byfuglien. But with injuries to Tyler Myers and the age of Big Buff, Trouba and Josh Morrissey became the top pair and looked great during the Jets deep playoff run in the spring of 2018. Next, we heard that Trouba's girlfriend needed to study medicine in the USA, and he was moved to the Rangers in June of 2019. A legitimate reason for sure, but there was always something not quite right hanging in the air. 
Same with Andrew Copp. Kind of. He had publicly expressed concern that he wasn't always playing top 6 minutes. And his salary. This may be the most significant indicator of his displeasure.   He only signed a two-year deal after his entry-level contract. He then went to arbitration in 2019 and again in 2021. Andrew Copp felt he was better than what the Jets were offering him. More than once. In defense of GM Kevin Cheveldayoff, he did not have a lot of cash to throw around and had to spend where he saw fit. Maybe he missed this one. The difference is that his numbers went up every time Andrew Copp re-signed. Twenty-six points in 2019-20.  Thirty-nine in 2020-21 and 53 this season. He has been point-a-game for the Rangers since joining them. Is he overachieving? Maybe. Yes, he gets hurt. He has had several concussions, and that is scary. But Copp plays like his pants are on fire. Every shift. He is excellent defensively (+13 this year), doesn't take penalties, and can play up and down the lineup. He is a natural center but mostly plays wing. Teams want guys like Andrew Copp.
Let's look at Mark Scheifele.  He has been the face of the Jets since he was Winnipeg's first pick (11th) on the team's return to Winnipeg. Hell, Dale Hawerchuk recommended him! He has been the number one center for the last seven seasons. He wears a letter. We drafted him, developed him, and then watched him blossom. Only 39 points separate Scheifele and Nikita Kucherov for most points from the 2011 draft. The guy produces. No question about it. But. Like the Trouba situation, something that just isn't right. Long known for a marginal effort at playing defensively, it ramped up to a whole different level this year. Goal after goal against found Scheifele on the wrong side of his man and at times so wrong that 10 feet separated the two. The defensive play takes smarts, good skating, and strong hand-eye coordination. But none of that works if you are only skating at 80%. He was a team-worst minus 17. Yes, the Jets were minus five as a team, but Nik Ehlers was plus 18. 
Scheifele's comments at the end of the season
"I have to think about my career and what's going to be best for me. Those are going to be talks with my agents and everyone in my family and stuff like that and figure out what I really want. I just have to know, I just have to understand where this team is going. I'm in the prime of my career. I still have so much to improve on, too, and I like where my game is at. I like the physical nature that my body is at. I'm only improving, I'm only getting better, and I'm only going to be a better player next year than I was this year. I just have to know where this team is going and what the direction is and what the changes are going to be if any."
A lot of "I" statements and absolutely zero "we" references. Scheifele, along with most teammates (not to mention the entire fanbase), was clearly frustrated, but it is not too often that we hear this coming out of a supposed team leader. He still has two years left on his contract. During the last few weeks of the season, several Jets alluded to teammates not pulling their own weight. No names were mentioned, so we can only speculate. But the eye test surely makes me feel it was Mark Scheifele they were speaking of (amongst others, perhaps). Something is amiss.
So this piece was originally going to be about trade options for Mark Scheifele. I looked at other rosters and tried to come up with pieces that would fit here, all the while keeping in mind that they had to be reasonable. Sure we would like Auston Matthews or Connor McDavid, but we know that isn't happening. I don't know many teams that wouldn't want a Mark Scheifele in their mix. He will make a very reasonable $5,750,000 for the next two seasons. But as I looked around, what we would expect back isn't likely available. When asked, TSN's Craig Button felt we would lose straight up on any Scheifele trade.
And what DO we need? Scoring? We were 16th in goals, but I would argue that we underperformed in that area with our lineup. We had five twenty-goal scorers this year. Same as the Leafs, Hurricane, and more than the Rangers and Stars. Defense? Do you want a puck mover or a shutdown guy? We have both Morrissey and Brenden Dillon. Nate Schmidt and Neal Pionk would be the top 4 on any other team. A goaltender? Our guy was a Vezina winner, so we should be good there unless he forgot how to play. 
What we really need is structure and a little more grit. Guys driving to the net (Scheifele doesn't or won't). Guys that focus on defense first. Coaching can fix that (see my previous article on why we must hire Barry Trotz). As long as everyone is on the same page, this will work. Mark Scheifele is not on the same page, and he may not even be reading the same book.
We can survive without Mark Scheifele.  Swap him for a player, a prospect, and a few picks. Seattle is looking to deal. Scheifele will be gone two trade deadlines from now anyways. Moving him now puts Chevy in the driver's seat (see what I did there?). Center Cole Perfetti will make the Jets in September. Bring back, Andrew Copp. It's not that weird. Really.  Pay him because some other GM is going to. New York may not have cap space. The Jets will have some extra cash next year—Play Copp in the top six. 
It looks like it is working for the Rangers.