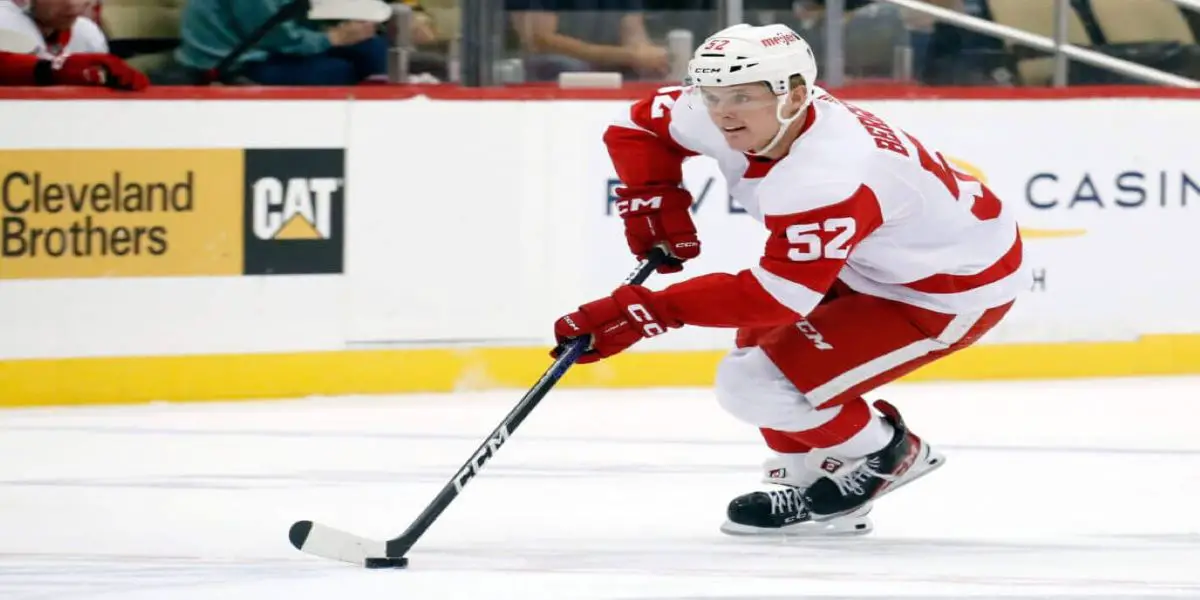 Injuries to several Detroit forwards have forced the Red Wings to dip into their prospect pool. The latest addition is Jonatan Berggren, an outstanding offensive talent who may be just what the Detroit offense has needed. During the six-year drought from the playoffs, the Red Wings lacked the depth necessary to score goals. The addition of key free agents and the graduation of prospects has helped provide depth to the forward ranks.
Berggren is the most recent addition, and he has come as advertised. Before last night's game in San Jose, Berggren had suited up for three games for the Red Wings. In his first game last Thursday against the Rangers, Berggren chipped in with his first NHL point, an assist, while playing 15 shifts with 14:18 minutes of ice time.
On Saturday in Los Angeles, Berggren had three shots on goal but was held off the scoresheet despite playing 18 shifts with 15:32 minutes of playing time. On Tuesday in Anaheim, Berggren scored his first NHL goal, a power play marker, in 8:36 minutes of playing time.
On Tuesday, Berggren played on the fourth line with Joe Veleno and Pius Suter. The trio played sparingly as the Red Wings attempted to end their recent struggles. Unfortunately, the losing streak continued as the Red Wings are now 0-2-2 in the last four games.
Unique Talent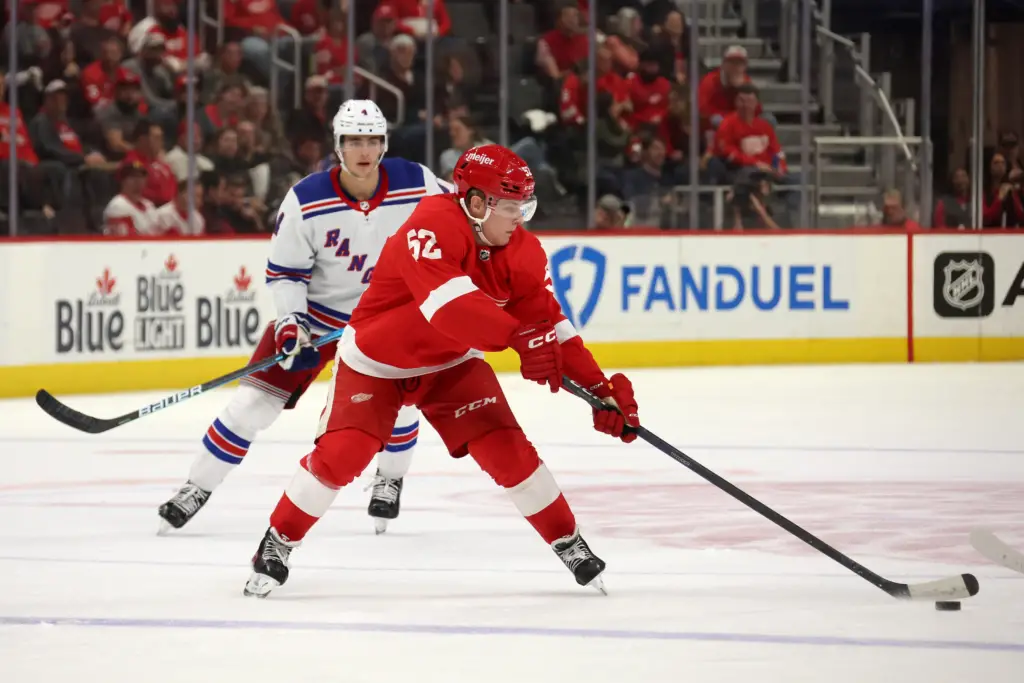 Jonatan Berggren is a unique talent for the Red Wings. Berggren is a creative playmaker who makes his linemates better. After being drafted 33rd overall in the 2018 NHL Entry Draft, Berggren only played 40 games over the next two seasons playing for Skelleftea in the SHL. In 2020-2021, Berggren had a breakout year scoring 12 goals and 45 points in 49 games. This success and proof that he was healthy prompted the Red Wings to sign Berggren to a three-year entry-level contract.
Last season, Berggren became the highest-scoring rookie scorer in Grand Rapids Griffins AHL history. In 70 games, he scored 21 goals, 43 assists, and 64 points. To start this season, Berggren was once again assigned to the Griffins. General manager Steve Yzerman claimed that Berggren had to play in the middle-six in Detroit or continue to refine his game in the AHL. In seven AHL games, he scored four goals, three assists, and seven points but did have a -6 rating. In 77 career AHL games, Berggren has 71 points and a -24 rating.
Future
It is hard to tell how long Berggren will remain in Detroit. He will likely be returned once forwards return from the IR. Currently, Elmer Soderblom, Matt Luff, Filip Zadina, Jakub Vrana, and Robby Fabbri are out for extended periods of time. Yzerman will have his hands full sorting out his roster once all of these forwards return to the lineup. With five forwards set to become UFA's at the end of the season, there is no doubt that Berggren will be given every opportunity to stick with Detroit at some point in the not-too-distant future.