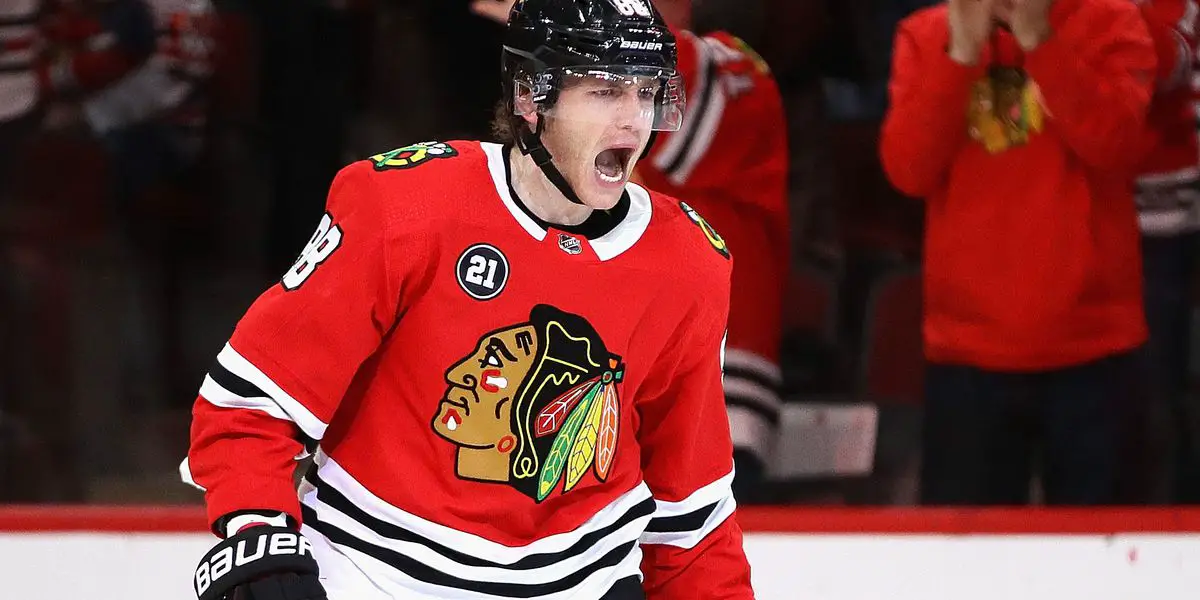 It is finally official, folks.
After months of speculating, pondering, dreaming, wondering, etc., it is being reported that the Chicago Blackhawks have traded Patrick Kane to the New York Rangers for a conditional 2023 second-rounder and a 2023-fourth rounder. According to the report, the second-round pick can become a first-round pick if the Rangers make it to the Eastern Conference Finals, but it would move to the 2024 or 2025 NHL Entry Draft. It should also be noted that, per ESPN, the Arizona Coyotes are helping to facilitate the trade.
This deal shows that the Rangers are all in on trying to win the Stanley Cup this season. Obviously, every team's goal is to win the Cup, but Rangers general manager Chris Drury has gone out and made some key moves in order to help his team accomplish that goal come June.
With the acquisition of Kane, the Rangers now have one of the league's best top-two lines. The team's first two lines will more than likely look like the following:
Vladimir Tarasenko-Mika Zibanejad-Chris Kreider
Artemi Panarin-Vincent Trocheck-Patrick Kane
In looking at the top six, those lines feature a bit of everything. These lines have speed, skill, a bit of grit, firepower, and now a lot of playoff experience.
For Panarin, having Kane as a linemate again should be a terrific experience. While with the Blackhawks, Panarin, and Kane were an outstanding duo that produced a lot of points and spoke the same hockey language.
Obviously, winning the Cup is not guaranteed for the Rangers this season. The Eastern Conference is going to be an absolute bloodbath come playoff time, and for the Rangers to get through them, they will not only need their offense to produce at a high clip, but they will need their defense and goaltending to be a lot better than they have been over the last few weeks.
For now, the Rangers and their fans should celebrate that they now have Kane and enjoy what should be a very exciting few months for this hockey club.
In this weeks episode we have on Nick Morgan from Locked on Predators pod to discuss coaches Hynes and Laviolette.Thanks for listening! Please rate and review our show on your favorite listening platform. Check out our partner's website at www.insidetherink.com for all your latest hockey news.