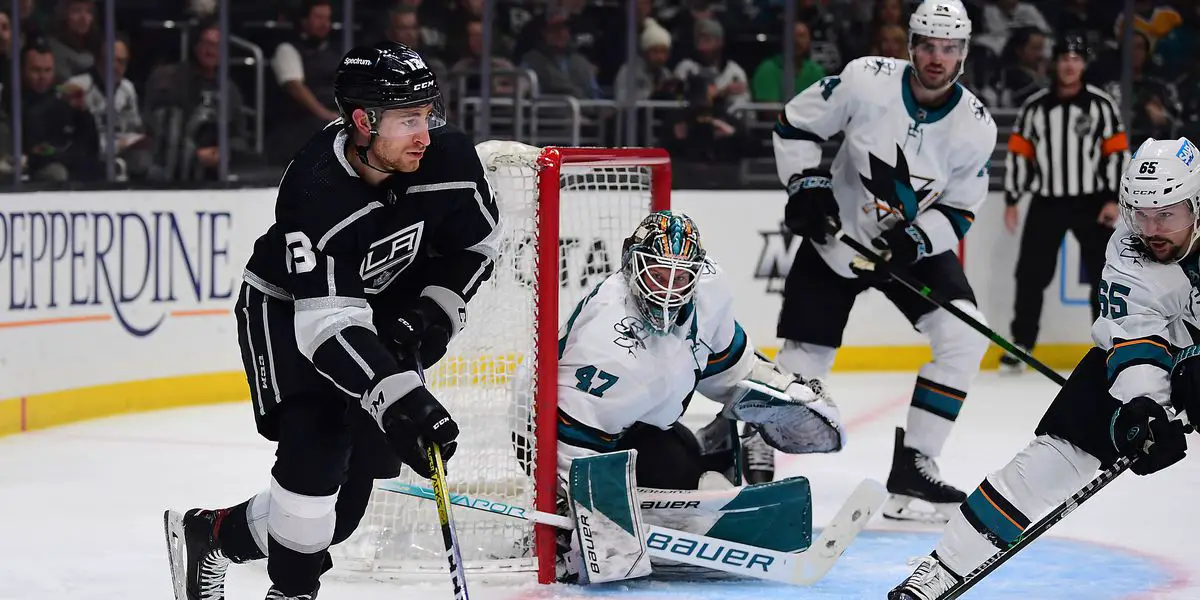 After the Kings took a big step forward this season, they have many decisions to make regarding their roster for next season. They will look to build on their momentum after making the playoffs as the third seed in the Pacific Division. They finished the season with a 44-27-11 record and fell one point shy of reaching the century mark. With a lot of young talent on the team, the Kings will most likely look to bring in some veterans to balance everything out as they prepare to get better. The Kings were one win away from advancing out of the first round of the playoffs this season but ultimately lost in game seven to the Edmonton Oilers.
One player that has been on the rumor mill all season long is Gabriel Vilardi, and according to Lisa Dillman of The Athletic, the Los Angeles Kings are likely to trade Vilardi this summer. With plenty of upsides, Vilardi is the perfect name for the Kings to attach to a trade package to land a big-name player. If the Kings are serious about getting better to return to the Stanley Cup Finals and compete in the Western Conference, they will need to upgrade the roster to do so.
Vilardi has not been able to establish himself as a full-time NHL player in LA and would likely be open to a move because of it. In 89 career games over three seasons with the Kings, he has 18 goals, 19 assists, and 37 points. This season he took a step back, however, as he had just five goals and two assists in 25 games. But at just 22 years old, the 6'3″ 215-pound center has a lot of upsides and still plenty of time to grow into the NHL player the Kings expected him to be when they drafted him 11th overall in the 2017 draft.