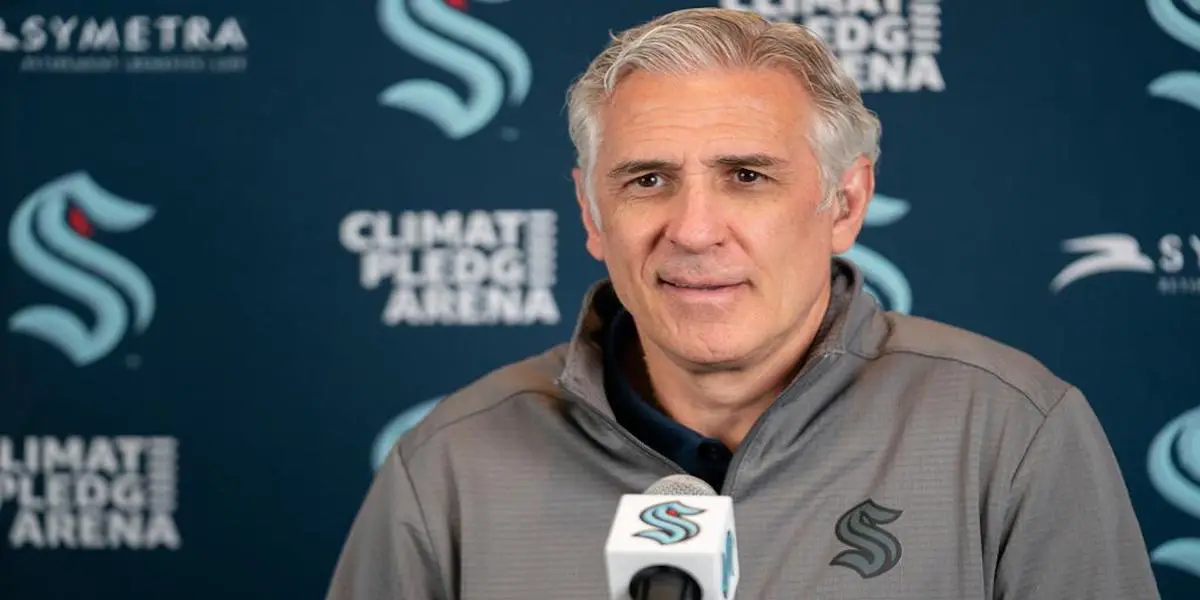 The Seattle Kraken are heading in the right direction in just their second season as an NHL franchise. They currently sit in second place in the Pacific Division, only trailing the Vegas Golden Knights by two points while having a game in hand. With the team in playoff contention, general manager Ron Francis will need to decide how he will approach this year's trade deadline.
The Kraken has a plethora of future draft picks in their possession which, according to Francis, "gives us the flexibility" to add players by March 3.
Even with the Kraken in such a solid spot entering the second half of the season, Francis is in no rush to decide on what the Kraken will do. He stated that it's still too early to make a call on how active the Kraken will be on the trade market.
The Kraken have been linked to various rumors across the NHL, with veteran defenseman John Klingberg, as the top candidate. The 30-year-old offensive-minded defenseman signed a one-year deal with the Anaheim Ducks last summer after teams were not interested in giving him the big payday he was after.
"It's two months, so there's time," Francis said of any upcoming trade decisions in an interview. "It's not like this is coming today or tomorrow. There's time to see where we are and, how we're playing, what the lineup looks like. And then all the other things at that point, and then making that decision.
"I think it's a fine line," he added. "It's a balance, right? You want to show your guys you believe in them and try to add something to help them. But you also understand the importance of building the (foundation) underneath as well. And having a lot of picks maybe gives us the flexibility to do a little bit of both. We're open to looking at all different possibilities. 
"So, what then happens is we'll get to March 3 and see if there's something that makes sense for us."
Those picks he is referring to are the three second-round picks he has going into this summer's draft. Two of them are from the trade with Toronto that sent Mark Giordano and Colin Blackwell north of the border last March, and the third one is from the Washington Capitals for goalie Vitek Vanecek in 2021. Between their draft picks and the teams' additional salary cap space, if Francis chooses to be a buyer, he has the firepower and cap space to snag a talented player.
It will be a wait-and-see for the Kraken as the deadline is less than two months away. In the meantime, the team will continue to be linked to defensemen and goaltenders, as these are the two positions viewed as the team's weakest areas. This is the perfect stance for Ron Francis to take, as he is in no rush to get a deal done.
The boys are back after a long break but have plenty to talk about as the playoffs are in full swing. We go series by series, looking at how teams have fared so far and who will come out on top. Thanks for listening! Please rate and review our show on your favorite listening platform. Check out our partner's website at www.insidetherink.com for all your latest hockey news.