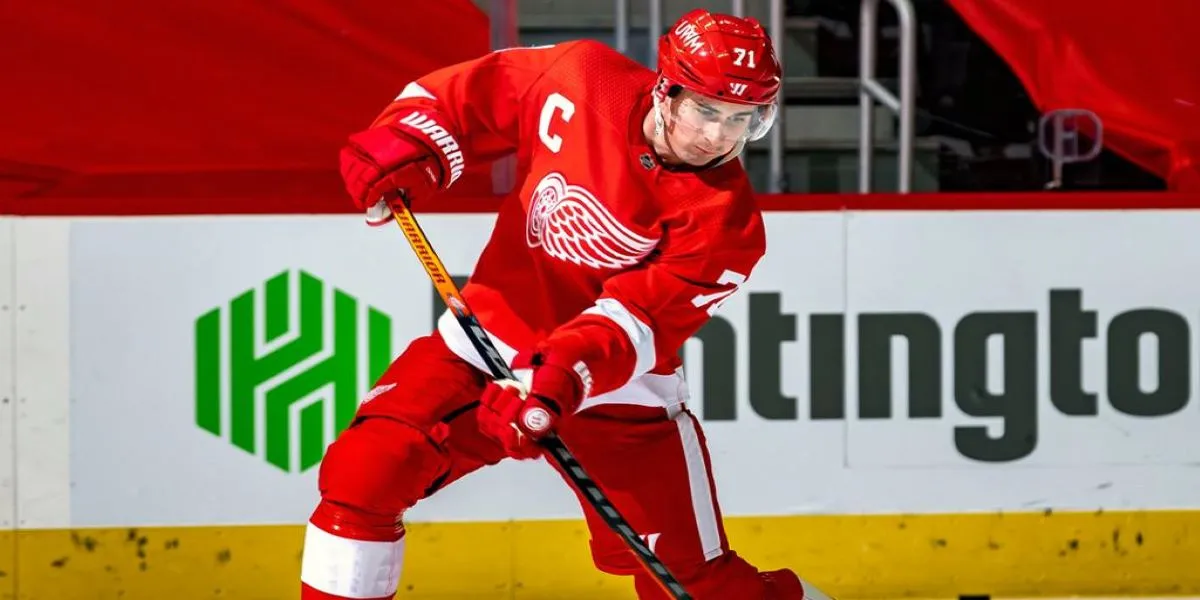 Dylan Larkin of the Detroit Red Wings is an impending UFA next summer and, as we enter September, remains unsigned. Is this a sign that the Larkin contract negotiations will be a distraction at training camp? With camp only three weeks until camp begins, there may be some tension between Larkin and the Red Wings.
Larkin Changed Agents
In a statement from his former agents at KO Sports Inc., Larkin spent the last 11 years with the agency before parting ways with them in May. No reason was given for the change in agents, but Larkin will now be represented by Pat Brisson, a major player agent from Montreal.
The move upset KO Sports, and what was initially thought to be an easy negotiation with the Red Wings now appears to be a difficult negotiation as we get closer to training camp.
Contract Status
During his last contract extension, Larkin signed a deal with a $6.1M cap hit for five years. This contract was signed on August 10, 2018. His current deal will expire at the end of next season, making Larkin a UFA next summer.
As we enter the start of September and with training camp running from September 22-26, it is starting to look like Larkin will enter the season with the possibility of breaking camp without a deal in place.
Why is this taking so long?
Larkin is currently 26 and can sign an extension for up to eight years. If he signs for the maximum length, Larkin will be 35 when his next deal expires. This will most likely be the best payday he will ever negotiate. With a current cap hit at $6.1M, Larkin will likely seek a deal with a cap hit of $8-9M.
This would make him easily the highest-paid player on the Red Wings and just outside the Top 25 highest-paid players in the NHL, entering the 2022-2023 season. Is this the type of deal that Detroit would like to make with their captain?
If he signs for $9M annually, Larkin would be a fool not to sign this extension. So far, Larkin hasn't been a point-a-game player and has only scored over 30 goals twice in his career. General manager Steve Yzerman is looking at $9M for eight years or a contract of $8M annually for the next five years. This deal would make Larkin an impending UFA once again when he is 32. Signing a five-year deal gives Larkin the chance to prove that he is a top player and, at 32, can sign another extension when the team salary cap is in excess of $90M.
Another reason for the tough negotiations is likely the competitiveness of the Detroit roster. Larkin has only played five playoff games during his seven years in the NHL, and all of those games took place during his rookie season. Larkin would love nothing more than to stay in Detroit, but if the team remains outside of the playoffs again this year, he will likely move to a playoff contender when the free agency period begins next July.
Could Detroit Trade Larkin?
Trading Dylan Larkin is a possibility for Detroit. If he remains unsigned as we enter the trade deadline in March, there is no doubt that he will be traded to a team with cap space. This may not be a contender as Larkin has a large cap hit, and only a team with the room will be able to make a trade for Detroit's captain. Once the season begins, a no-trade clause kicks into his contract. Quite possibly, Larkin signs before the season begins, or he may be traded before this clause kicks in to start the season.
Detroit also has Tyler Bertuzzi as an impending UFA at the same time as Lakin, and both players must fit in under the cap if they are to remain Red Wings. With the NHL reaping large profits last year, the salary cap maximum is set to rise again in 2023 and could jump as high as $90M.
Final Thoughts
I believe that Larkin will eventually sign with Detroit. History tells us that Steve Yzerman does not hand out long-term contracts to players. Since he has been Detroit GM, Yzerman has only signed players to 1-3 year contracts. Yzerman has probably offered Larkin a three-year extension. Larkin's agents have most likely countered with the eight-year maximum length of NHL contracts with the hope that Yzerman will give Larkin another five-year deal. Apparently, the two sides are far apart in negotiations, but if Larkin really wants to stay in Detroit, he will likely have to sign something in the 3-5 year length at $8-9M annually.
In this episode, we discuss the Red Wings finish to their four game roadtrip, winning in San Jose and Columbus and losing in the shootout to Anaheim. We dive deep into the games, breaking down Filip Hronek's hot start and what has been different this season. Seider and Copp finding their way, Bertuzzi and Walman return. And a look at the playoff picture in the Eastern Conference. Please rate and review our show on your favorite listening platform. Check out our partner's website at www.insidetherink.com for all your latest hockey news.