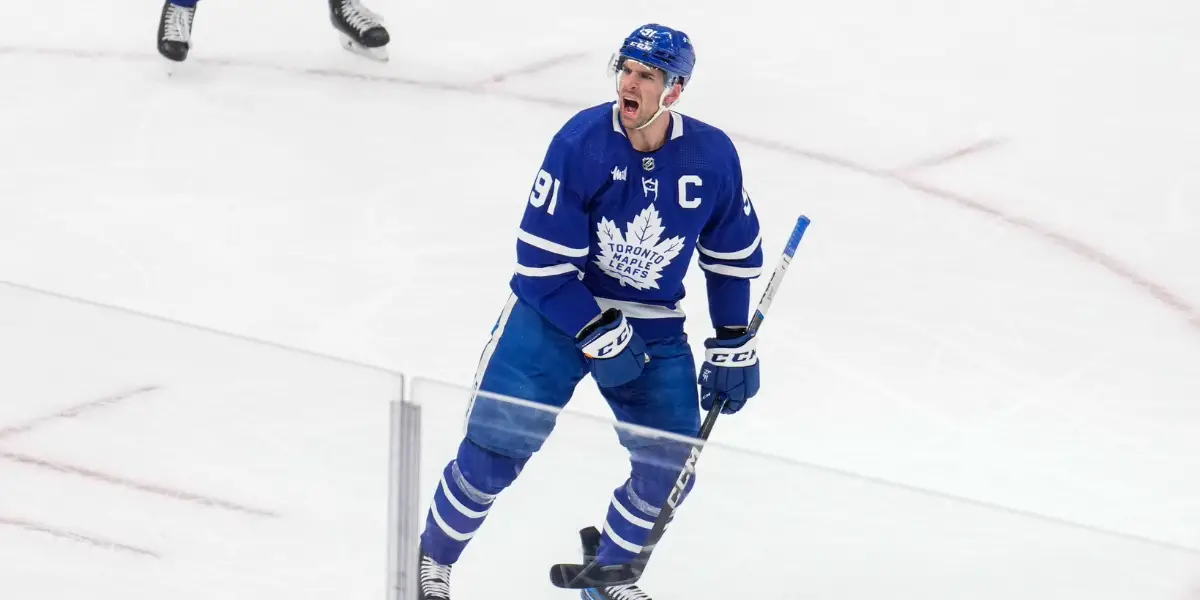 It's Game 3 tonight as the Leafs and Lightning face off in Tampa tonight, and the Leafs will look to play a complete game in hopes of getting their first series lead. The Leafs responded well in Game 2 after a Game 1 blowout by dominating the Lightning. Now that those two games are out of the way, I don't expect the winning team to score 7 goals again. The Leafs will need to play a strong game, though, as Vasilevskiy is quite solid after a loss. He almost always bounces back with a win after a playoff loss, and the Leafs will look to break that tendency tonight with a Game 3 win.
Leafs Projected Lineup
We aren't yet sure of the lines for Toronto, as Keefe neither confirmed or denied lineup changes. We can look at morning skate to see that Liljegren had a shorter morning skate, signifying he might be skating in his first game of this year's postseason. If that's the case, I expect either Schenn to come out or the Leafs to bring a forward out and run 11 forwards and 7 defensemen.
Lightning Projected Lineup
Forwards
Stamkos – Point – Kucherov
Hagel – Cirelli – Killorn
Jeannot – Paul – Colton
Maroon – Bellemare – Perry
Defense
Hedman (GTD) – Perbix
Sergachev – Raddysh
Cole – Bogosian
Fleury (if Hedman isn't ready to go)
Goalies
Vasilevskiy
Elliott
Three Things to Look Out For
Matthews
So far in this year's playoffs, Matthews has 4 points, none of which are goals. Yes, Matthews is known for his goal-scoring touch, but he still provides much more than that. Matthews has driven play well and has played a full game on both sides of the ice. He has still been a factor offensively, as can be seen by him averaging 2 points per game so far this postseason, but it's only a matter of time before he finds the back of the net himself. Matthews has had lower ice time so far this series averaging 17:21 of ice time per game, but hopefully, that will keep him fresh as the series goes on. I expect his ice time to go up as the series goes on, and I expect his goal-scoring follows, hopefully starting tonight.
Lafferty
After a less-than-ideal first game for everyone, including the Leafs fourth line, they rebounded quite well for game two. Through the first two games, Sam Lafferty has an xGF% of 57.30 at 5-on-5, which is quite solid. After a poor start to his tenure as a Leaf, he seems to be picking up the pace and at the right time too. If the fourth line is able to grind out minutes and generally win them, it will make the life of the stars much easier. Lafferty is looking like a valuable addition to this team through the start of the playoffs so far, but he will look to continue that tonight.
Kerfoot
Another player who rarely receives praise is Kerfoot. Kerfoot isn't a super flashy player, and because of less puck luck and finishing, he has been the source of much criticism this season. Kerfoot looks like he could be a complete player if he were able to actually finish some of his chances. So far this postseason, Kerfoot also has an impressive xGF%, sitting at 62.61% at 5-on-5 as he has yet to be on for a 5-on-5 goal against. Kerfoot has looked good on the second line and will look to have another solid showing tonight and maybe even end up on the scoresheet.
Tonight's game starts at 7:00 PM EST on Sportsnet!
Thanks for reading! Feel free to follow me on Twitter @nathan_bondy.
WELCOME BACK TO LEAFS LATE NIGHT! Presented by Inside The RinkRoscoe / Galaxy Biehn – Dubas Out?!?- Remember All The Good Times We Shared- I Don't Love Our Options- Matthews Next Deal?- Keefe's Fate- AI MascotsSPORTS! IS FUNMERCH IS AVAILABLE!JOIN OUR DISCORD!Remember to follow us on Twitter @LeafsLateNight & IG @LeafsLateNightCheck out Mike, Josh, and Nathan's articles on the Leafs + many more! insidetherink.com