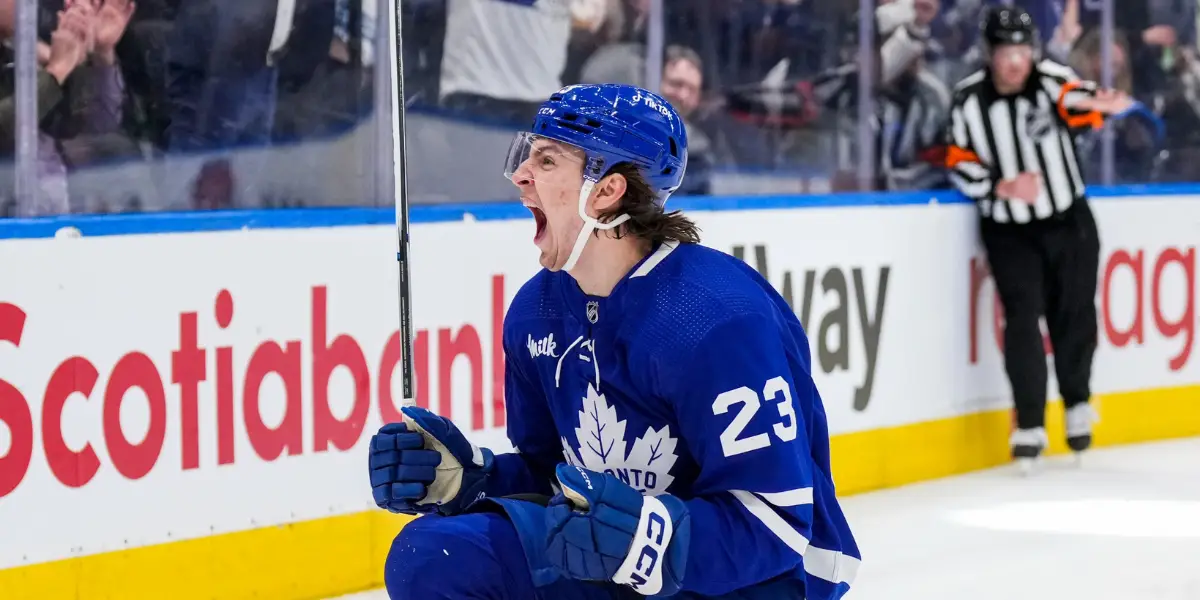 The Leafs were the better team for the most part in a Game 1 that ultimately didn't go their way. They drove play and created many chances, improving their neutral zone play as well, but ultimately they beat themselves as they made critical defensive mistakes that led to multiple Florida goals. The Leafs will look to have a stronger defensive game tonight while not giving up their offense. The Leafs can win this series by wearing down the Panthers, and it will be important for them to dictate the play.
Leafs Projected Lineup
Panthers Projected Lineup
Forwards
Verhaeghe – Barkov – Duclair
Cousins – Bennett – Tkachuk
Luostarinen – Lundell – Reinhart
White – Staal – Dalpe
Defense
Forsling – Ekblad
Staal – Montour
Mahura – Gudas
Goalies
Bobrovsky
Lyon
Three Things to Look Out For
Nylander
Nylander has been receiving a decent amount of hate lately, and that's partially due to some plays looking a bit more lazy defensively. Even though people seem to think he isn't contributing, he is providing offense, but the puck luck hasn't gone his way as much recently. He has been dominating offensive chances and creating a fair bit of offense, and if he keeps it up, the results will surely follow. Nylander has more to give, and I wouldn't be surprised to see him on the scoresheet very soon.
Brodie
Brodie is typically one of the team's most effective defensive defensemen, but lately, he has seemed slightly off. Brodie isn't as quick to make a solid judgment call and can sometimes find himself making the wrong play and leaving a player open, as was seen in game 1. Brodie is a skilled defenseman and is hoping for a rebound tonight. As an older presence in the lineup, the concern is typically footspeed, but with Brodie, usually, his brain and quick decision-making make up for it. Look for Brodie to have a rebound game tonight.
Lafferty
After two games out of the lineup, Lafferty draws into the lineup in place of Aston-Reese tonight. Lafferty will try to use his footspeed to create offense and drive momentum in the Leafs favor. This move also helps move Kerfoot to the left wing, which is where he is more natural. Keep an eye on Lafferty as he tries to make an impact in the game physically and pace-wise while playing a strong defensive game tonight. I'm sure he's going to compete hard tonight as he looks to earn a spot in the Game 3 lineup.
Tonight's game starts at 7:00 PM EST on Sportsnet!
Thanks for reading! Feel free to follow me on Twitter @nathan_bondy.
WELCOME BACK TO LEAFS LATE NIGHT! Presented by Inside The RinkRoscoe / Galaxy Biehn – Dubas Out?!?- Remember All The Good Times We Shared- I Don't Love Our Options- Matthews Next Deal?- Keefe's Fate- AI MascotsSPORTS! IS FUNMERCH IS AVAILABLE!JOIN OUR DISCORD!Remember to follow us on Twitter @LeafsLateNight & IG @LeafsLateNightCheck out Mike, Josh, and Nathan's articles on the Leafs + many more! insidetherink.com