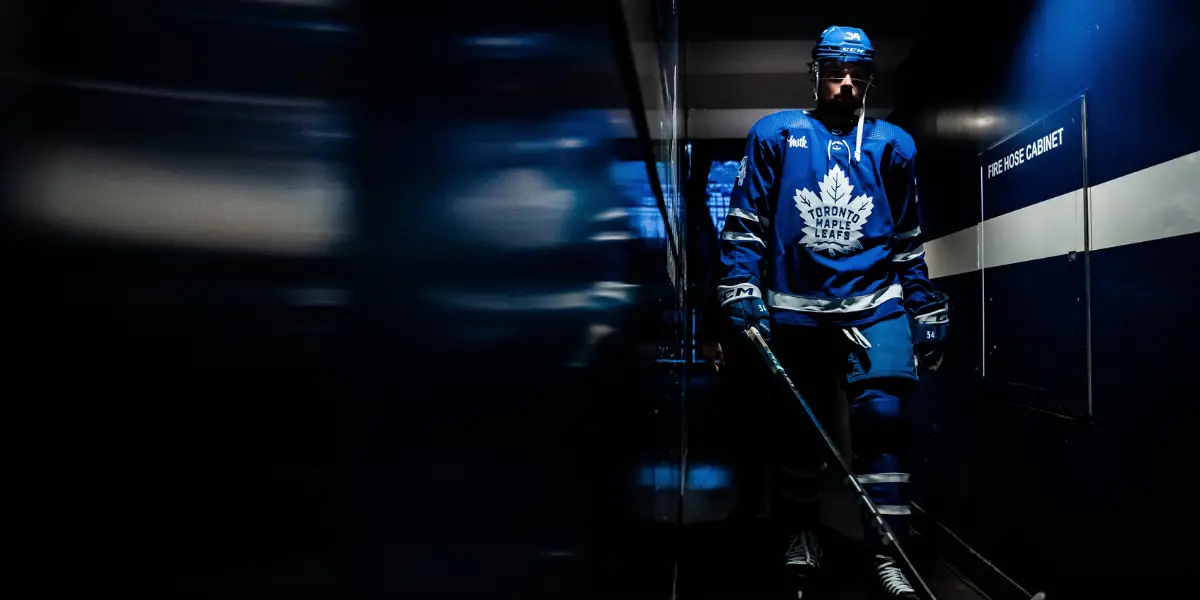 The Leafs have found themselves down 2-0 in their series against the Florida Panthers and will be looking for a win to get back into the series. The Panthers play a physical style of play and are able to capitalize on other players' mistakes, which has ultimately hurt the Leafs. If the Leafs play a game similar to the first two but limit their mistakes, they should be in great shape. There is a lot to watch for in tonight's game, so let's get into it.
Leafs Projected Lineup
Panthers Projected Lineup
Forwards
Verhaeghe – Barkov – Duclair
Cousins – Bennett – Tkachuk
Luostarinen – Lundell – Reinhart
White – Staal – Dalpe
Defense
Forsling – Ekblad
Staal – Montour
Mahura – Gudas
Goalies
Bobrovsky
Lyon
Three Things to Look Out For
Schenn
Look for Schenn to have a solid night tonight to continue his fairly decent postseason play with the Leafs. Schenn has looked much better in the playoffs than he did in the regular season and will look to help the Leafs break the puck out of their own zone. Also, watch Schenn's physicality tonight as he looks to boost the team's energy and create momentum with physicality combined with smart plays. With Knies being injured last game, keep an eye on Tkachuk and Bennett, as Schenn is highly aware of what's been going on. When asked what a potential physical response would look like for taking Knies out of the series, Schenn responded something along the lines of, "You'll have to wait and see." I'm sure there may be a fight or two tonight, but let's hope he still plays smart and doesn't end up causing major penalties against.
Powerplay
Because of the style of play the Panthers have and their general level of dirty plays, the Panthers end up in the penalty box more than most teams. The Leafs need to capitalize on these opportunities as they can be the difference in the game. If the Panthers take six penalties, we need to score on at least two of those. Look for the team's powerplay to move the puck well and create scoring chances while playing on the powerplay. With the likely addition of Gustafsson to the second powerplay unit, keep an eye on the offense he can create too.
Matthews
Matthews has a chance to make Franchise history tonight for the longest Leafs playoff point streak as the Leafs face off against the Panthers. If he gets a point tonight, he would extend his streak to nine games with a point. While he hasn't been scoring every game, he has been an effective player, and an eight game point streak is rather impressive. Keep an eye on Matthews tonight as he looks to dominate on the ice, paired back with Bunting and Marner.
Samsonov starts tonight as the puck drops at 6:30 PM EST on Sportsnet!
Thanks for reading! Feel free to follow me on Twitter @nathan_bondy.
WELCOME BACK TO LEAFS LATE NIGHT! Presented by Inside The RinkRoscoe / Galaxy Biehn – Dubas Out?!?- Remember All The Good Times We Shared- I Don't Love Our Options- Matthews Next Deal?- Keefe's Fate- AI MascotsSPORTS! IS FUNMERCH IS AVAILABLE!JOIN OUR DISCORD!Remember to follow us on Twitter @LeafsLateNight & IG @LeafsLateNightCheck out Mike, Josh, and Nathan's articles on the Leafs + many more! insidetherink.com