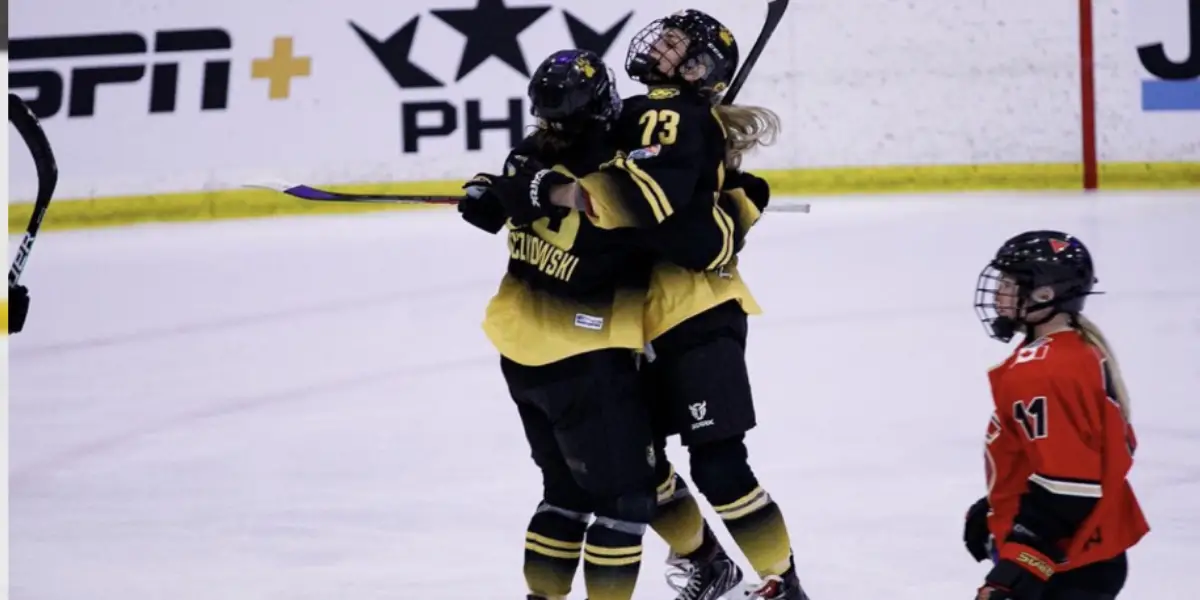 In the past week, the Boston Pride announced three signings, Lauren Kelly, Élizabeth Giguère, and Taylor Wenczkowski. This set of signings ranges from college rookies to fan favorites. The Pride seem to have a plan for announcing the signing of players, so let's take a look at this newest batch of Pride members.
Lauren Kelly – Defense – #4
Kelly is one of the longest-tenured Pride players, coming back for her 5th season with the team. She is tied for the 4th longest-tenured player on the team if all three of Fratkin, Dempsey, and Souliotis re-sign with the team. With that context added, saying that Kelly is a staple on the back end is entirely accurate. With all of that, Kelly is not a goal scorer by any imagination, but she is constant, having a career-high of two goals and reaching that twice. The Pride rarely gives their goalies a large workload, and Kelly is part of the reason for that. Outside of hockey, the Watertown native coaches Softball, among other sports, and I have heard from one of her players that Lauren Kelly has a mean line drive and doesn't go easy on you during practice.
Élizabeth Giguère – Forward – #80
The Pride take a leaf out of PHF Montréal's book by signing Élizabeth Giguère out of Quebec, QC. Before college, first at Clarkson University and then at the University of Minnesota-Duluth, Giguère represented her country at the Women's U18 worlds in Germany, where she and Team Canada won silver. In her Collegiate career lit the lamp over 100 times. She won the NCAA championship in 2018 with Clarkson. In the 2018-2019 season, she was a finalist for the AWP collegiate female athlete award, d the following season; she won that award.
In her most recent season at the University of Minnesota-Duluth, she had 22 goals, 40 assists, and only six penalty minutes in 40 games. The six penalty minutes is a career low. Over five seasons in the NCAA, she ended with 295 total points. She is going to be a fantastic addition to an already stacked Boston Pride team.
Taylor Wenczkowski – Forward – #18
Taylor Wenczkowski is a fan favorite in Boston. Her name is one of the ones you hear the most coming from the stands if you go to a game. The cheers range from "Wenny!" to "Go, Coach Taylor!" No matter who is cheering for her on any night, her play on the ice is admirable. She has the amazing offense, and that offense led to her being named playoff MVP last season. In the 2021-2022 season, she scored eight goals, and in the playoffs, she had four goals, including this one, which ended up being the Isobel Cup-winning goal.
She was also voted one of the fans three stars of the season by PHF fans last season. I, for one, am excited to see what she can do for her third season in a Pride jersey.
The Pride is slowly but surely assembling what is looking like a star-studded roster. We can only wait for the rest of the players to be named. We might be able to start speculating on depth charts soon.