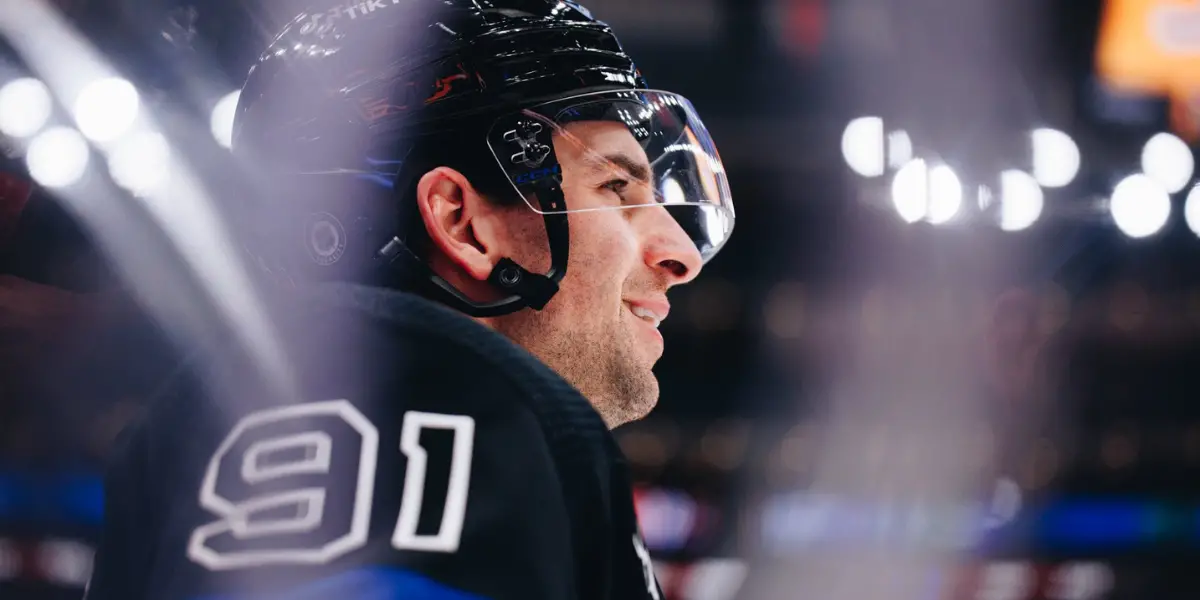 The Leafs are back, this time playing against the Capitals in what will be Tavares' 1000th NHL game. Kerfoot gets a tryout in the second-line center position with Matthews injured, and Anderson gets another chance to prove his value to the team. Woll has been called up to the Leafs to back up Samsonov as Murray looks to recover from an injury.
Leafs Projected Lineup
Capitals Projected Lineup
Forwards
Ovechkin – Strome – Oshie
Sheary – Kuznetsov – Mantha
Milano – Backstrom – Johansson
Aube-Kubel – Eller – Hathaway
Defense
Gustafsson – van Riemsdyk
Orlov – Jensen
Irwin – Fehervary
Goalies
Kuemper
Lindgren
Three Things to Look Out For
Tavares
A childhood Leafs fan gets to put on a Leafs jersey tonight in his 1,000th game in the NHL. I'm sure that child went to bed dreaming of playing in the NHL and being able to play with his childhood team, I'm sure, is a dream come true. Tavares has worked hard throughout his career, and that's likely part of why he is still playing well at the NHL level and not hitting an aging curve as noticeable as some players have it. Expect there to be a video tribute from past and current Leafs' players as our captain dresses for the 1,000th NHL game of his career.
Brodie
Brodie is back in the lineup today after recovering from his second-season injury. Brodie's presence in the lineup has been highly missed, and his defensive contributions will surely help the team. Give him some grace as he catches up to speed, but hopefully, he will be caught up quite quickly. Rielly has played his best hockey this season when paired with Brodie, so I'm sure having Brodie back will be a boost to Rielly as well. Keep an eye on this pairing as they look to return to form and boost Rielly's confidence.
Samsonov
After an injury flared up on gameday against the Senators on Friday, Samsonov found himself starting with little notice. Much of his gameday routines he would normally have if he were starting were thrown out of the window, yet he still played a decent game. It's easy to look at the quantity of goals let in and assume he didn't play well, but the team in front of him didn't bail him out at all, playing a poor game. Samsonov is back tonight against his former Capitals and will be looking to get back into the win column after losing his first regulation game of the year Friday.
Tonight's game against the Senators begins at 5:00 PM EST and can be watched on TSN!
Thanks for reading! Feel free to follow me on Twitter @nathan_bondy.
https://feeds.transistor.fm/leafs-late-night