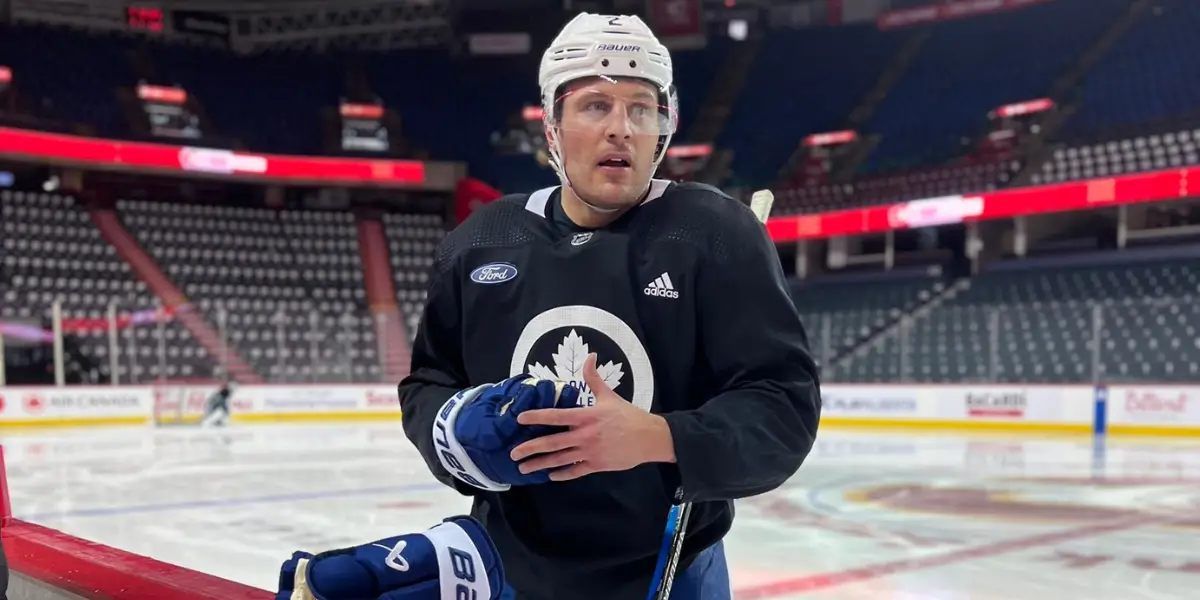 The Leafs are back tonight on a back-to-back as they look to forget their game against the Oilers last night. They face off against a Flames team that has been rather hit or miss. The Leafs will look to put up a better effort and pull out a win tonight in their last game before the deadline.
Leafs Projected Lineup
We don't fully know the lines for tonight, as the forward lines could change, but we do know now that Keefe has elected to go 11 forwards and 7 defensemen, taking Aston-Reese and Liljegren out of the lineup and bringing in Schenn and Gustafsson. Although Keefe says it's more about giving opportunity than injuries, I believe Liljegren is the defenseman coming out due to some plays that left him banged up last night.
Flames Projected Lineup
Forwards
Dube – Lindholm – Toffoli
Pelletier – Kadri – Huberdeau
Mangiapane – Backlund – Coleman
Defense
Andersson – Weegar
Tanev – Hanifin
Zadorov – Gilbert
Goalies
Markstrom
Vladar
Three Things to Look Out For
Schenn
As previously stated, both Schenn and Gustafsson are now with the team after being acquired on Tuesday. Schenn returns back to his first NHL team and seems to be quite excited. If he ends up playing tonight, watch out, or maybe the Flames should watch out, as he throws big hits quite frequently. I'm sure Schenn will receive a warm welcome from Leafs fans. Keep an eye on him as he draws into the lineup.
Gustafsson
In Gustafsson, the Leafs get an offensive-minded defenseman who has been having quite the year. Gus seems to find himself in the right spot at the right time, and that has resulted in points. He will look to help solidify their defense while limiting turnovers. I'm intrigued if he will get powerplay time as he has seen some solid numbers on the powerplay. Keep an eye on him tonight as he looks to make a splash in his debut with the Leafs.
Woll
Woll gets the nod tonight as Murray isn't ready to go, and it's the second half of a back-to-back. Woll looked solid in his last game, only giving up 1 goal on 30 shots against, for a save percentage of .967. Woll will look to further build his confidence and the coaching staff's confidence in him with a solid showing tonight. Woll is looking like someone ready to contribute at the NHL level, and I hope that's with the Leafs.
You can watch the Leafs and Flames battle it out tonight at 9 PM EST on Sportsnet.
Thanks for reading! Feel free to follow me on Twitter @nathan_bondy.
WELCOME BACK TO LEAFS LATE NIGHT! Presented by Inside The RinkRoscoe / Galaxy Biehn – Dubas Out?!?- Remember All The Good Times We Shared- I Don't Love Our Options- Matthews Next Deal?- Keefe's Fate- AI MascotsSPORTS! IS FUNMERCH IS AVAILABLE!JOIN OUR DISCORD!Remember to follow us on Twitter @LeafsLateNight & IG @LeafsLateNightCheck out Mike, Josh, and Nathan's articles on the Leafs + many more! insidetherink.com