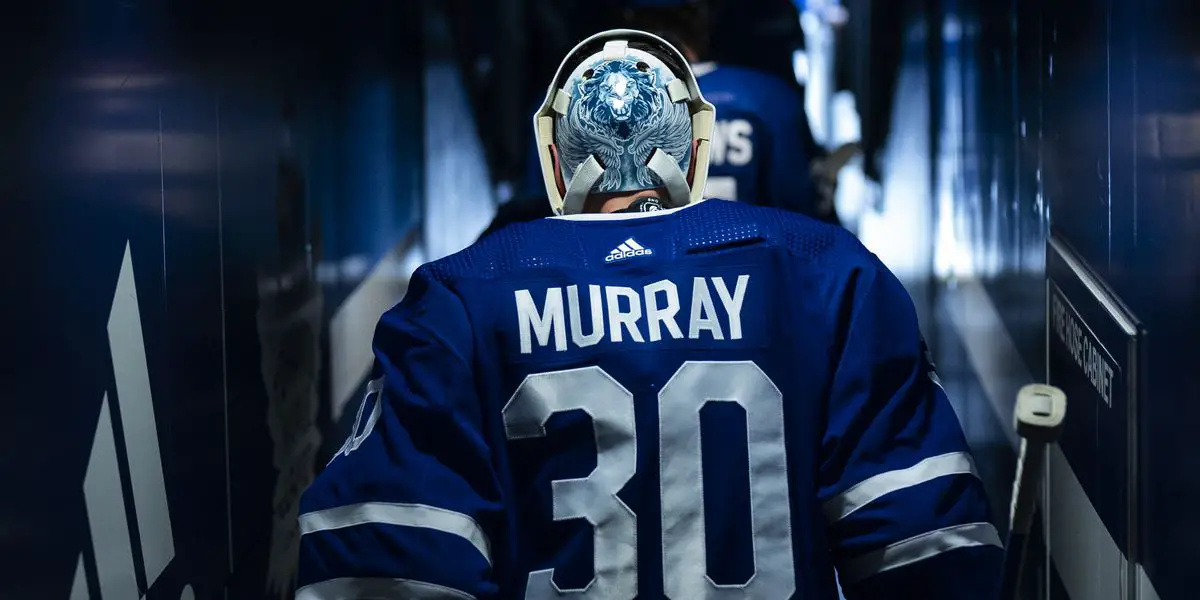 It's the Leafs against the Canucks tonight as the trade deadline has passed, and we have a clearer vision of what this team will look like come playoff time. The Leafs will look to have a solid showing tonight as they start to build chemistry with the new team members. There was lots of speculation based on the Leafs having a first-round pick in 2023(from the Sandin trade) and the fact that the Leafs had nine defensemen on their NHL roster, with Benn in the minors. Still, ultimately the only move they made was a minor league deal sending Dryden Hunt to Calgary in exchange for Radim Zohorna.
Leafs Projected Lineup
Tonight marks another night where we don't know the lines leading up to the game other than Murray being projected to start. They could rerun 11 forwards and seven defensemen or go back to a traditional 12/6 split, which means three defensemen are watching from the press box. I imagine Schenn will be in the lineup as he returns to his former team. If I had to guess, I think the lines would look something like this:
Forwards
Bunting – Matthews – Marner
Järnkrok – Tavares – Nylander
Kerfoot – O'Reilly – Lafferty
Aston-Reese – Kämpf – Acciari
Defense
Rielly – Schenn
McCabe – Brodie
Giordano – Liljegren
Goalies
Murray
Samsonov
Canucks Projected Lineup
Forwards
Kuzmenko – Pettersson – Beauvillier
Garland – Miller – Boeser
Podkolzin – Dries – Kravtsov
Joshua – Aman – Studnicka
Defense
Hughes – Juulsen
Brisebois – Myers
Wolanin – Burroughs
Goalies
Demko
Delia
Three Things to Look Out For
Schenn
It feels right having Schenn back in Toronto, and in his first game back, he made an impact with his presence and helped keep players out of the goal crease. I'm unsure if a Rielly and Schenn pairing will work long-term, but having the human eraser on our team is excellent. Look for Schenn to ease into his game as he gets used to playing under the Leafs' systems. I expect a solid return game from Schenn tonight and would love to see some hits and maybe even a fight.
Murray
Murray, for the most part, has been solid for the Leafs, and his pedigree leaves me without a doubt in him as long as he is healthy. Murray is the projected starter for the first time since January 17th after suffering an ankle injury. This is his second injury of the season, and Murray needs to be healthy down the stretch leading into the playoffs. Murray has the potential to help push the Leafs over the edge, but first, he needs to start getting some game action, starting tonight.
O'Reilly
O'Reilly has been a welcome addition to this Leafs team and has seemingly helped up the competitive drive of any linemates he plays with. Down the stretch here, I'm sure that Keefe will be exploring different, forward combinations, but I doubt O'Reilly will have trouble adapting to the different combinations. He has been a solid competitor on this team and will look to bring playoff success to his favorite childhood team. O'Reilly hasn't found himself on the scoresheet since the hat trick on the 21st, so I expect him to end up back on the scoresheet soon, if not tonight.
You can watch tonight's game between the Leafs and Canucks at 7 PM EST on Sportsnet.
Thanks for reading! Feel free to follow me on Twitter @nathan_bondy.
Intermission Episode – Brand New Team
–
Leafs Late Night
WELCOME BACK TO LEAFS LATE NIGHT! Presented by Inside The RinkRoscoe  / FanalystSteph  Oiled Up by McJesus New Faces, Old Faces Calgary 2nd Period Moves This Week MERCH IS AVAILABLE!Remember to follow us on Twitter @LeafsLateNight & IG @LeafsLateNightCheck out Mike, Josh, and Nathan's articles on the Leafs + many more! insidetherink.com