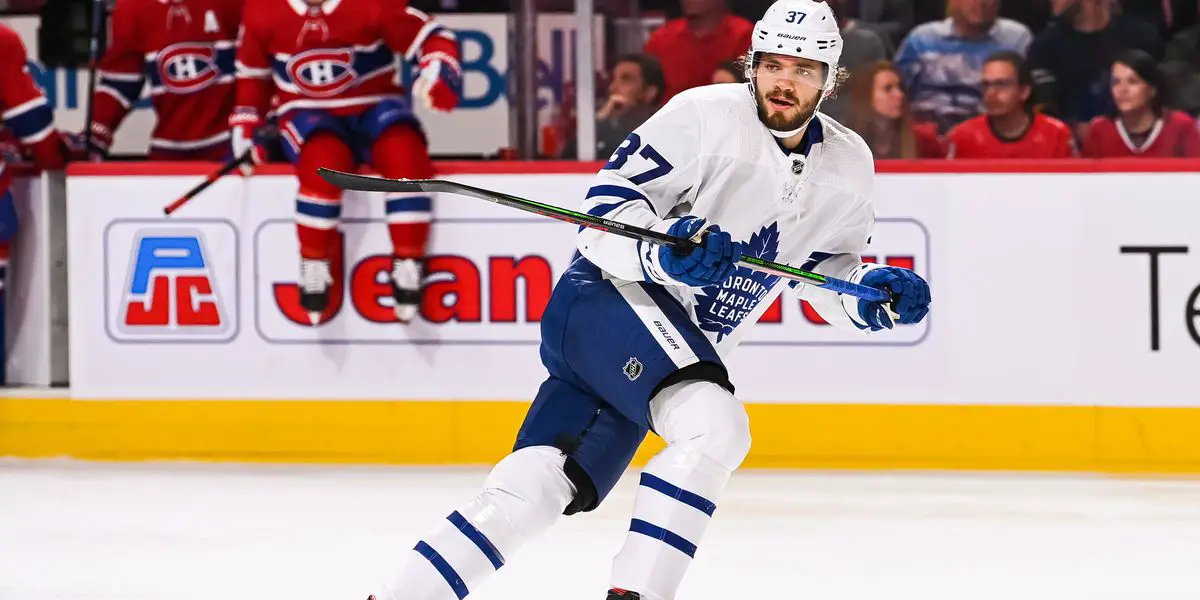 After a quite tragic game for Leafs fans and the team, the Leafs return tonight to play against the New Jersey Devils. Last game saw Matthews leave the game due to injury, come back, and fire a shot on net that hit and broke O'Reilly's finger. Tavares also found himself banged up after two massive hits on him. This was all over the course of one night, and of course, in Leafs luck, it was the day after the trade deadline. With all of that said, even with Tavares out tonight and O'Reilly out longer term, it's not time to hit the panic button. Tonight is a chance for depth pieces to fight for roster spots and a chance to earn another two points. Let's see what this team can pull off through adversity.
Leafs Projected Lineup
Devils Projected Lineup
Forwards
Tatar – Hischier – Mercer
Meier – Hughes – Bratt
Palat – Haula – Boqvist
Wood – McLeod – Bastian
Defense
Siegenthaler – Hamilton
Graves – Marino
Bahl – Severson
Goalies
Vanacek
Schmid
Three Things to Look Out For
Holmberg
Holmberg finds himself back on the Leafs with O'Reilly and Tavares out tonight. Holmberg has a high hockey IQ and has played solid minutes with the Leafs, making much more of an impact than many fans expected. The biggest area of his game he needs to grow in as a center in the NHL is his faceoffs. He has struggled on the faceoff dot, and that can make a difference in a tight game. Keep an eye on him tonight as he looks to return with more confidence after a stint with the Marlies.
Steeves
Steeves has only played two games with the Leafs this season, but again thanks to injuries, tonight will be his 3rd. Steeves has looked solid in the AHL with the Marlies and has been a common contributor. He has speed and an offensive eye but has yet to score a goal at the NHL level. I'm sure that his compete level will be high, but keep an eye on him as he looks to add to the Leafs depth and become a regular call-up.
Liljegren
After the trades on the backend, Liljegren found himself watching from the press-box two nights in a row, even with the Leafs electing to run seven defensemen. This makes little sense to me as he has been one of the Leafs best defenders, but hopefully, this was mainly a move to get the new guys some time in the lineup. With Schenn staying in Vancouver while awaiting his child's birth and Gustafsson drawing out of the lineup, Liljegren finds himself back in. Liljegren will look to put up a solid effort tonight in hopes of writing his name in the following game's lineup sheet.
Samsonov gets the start tonight as the puck drops at 7 PM EST on TSN!
Thanks for reading! Feel free to follow me on Twitter @nathan_bondy.
WELCOME BACK TO LEAFS LATE NIGHT! Presented by Inside The RinkRoscoe / Galaxy Biehn – Dubas Out?!?- Remember All The Good Times We Shared- I Don't Love Our Options- Matthews Next Deal?- Keefe's Fate- AI MascotsSPORTS! IS FUNMERCH IS AVAILABLE!JOIN OUR DISCORD!Remember to follow us on Twitter @LeafsLateNight & IG @LeafsLateNightCheck out Mike, Josh, and Nathan's articles on the Leafs + many more! insidetherink.com