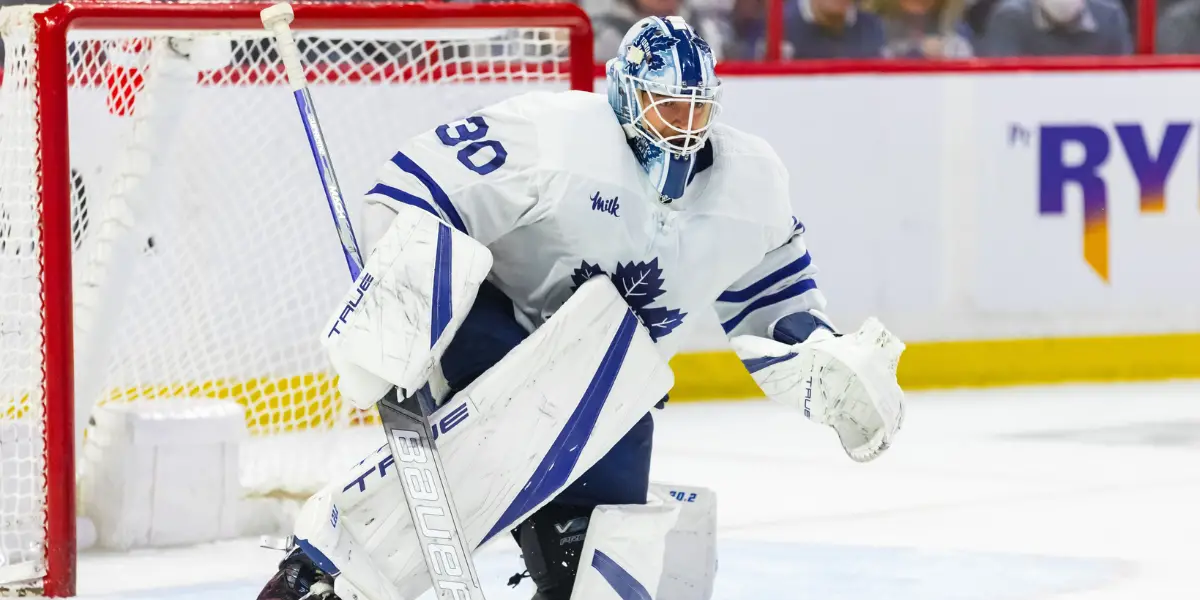 The Toronto Maple Leafs are in Florida tonight, taking on the Florida Panthers. After a game they'd like to forget on Tuesday, they look to put a full effort out tonight and show that Tuesday's game was a one time thing and not the beginning of a slump. A big thing for the Leafs is consistency and ensuring they have time to build chemistry. As the Leafs face off against the Panthers tonight, let's hope for some consistency not just in the team's play but also in the coaching and lines.
Leafs Projected Lineup
Panthers Projected Lineup
Forwards
Lundell – Barkov – Reinhart
Verhaeghe – Luostarinen – Tkachuk
Lomberg – Staal – Duclair
Smith – White – Cousins
Defense
Forsling – Ekblad
Staal – Montour
Mahura – Gudas
Goalies
Bobrovsky
Lyon
Three Things to Look Out For
Schenn
Luke Schenn draws back into the lineup tonight, and he has surely been missed. He hasn't played much with the Leafs yet since being traded back to the Leafs, but as we get down the stretch, I expect him to get into more games. His physical presence has been noticeable in each game he's played, and he will look to provide that physical presence again tonight, paired with Morgan Rielly. Rielly and Schenn look to form a pairing similar to the Rielly Lyubushkin pairing of last year, but with the hopes that Schenn can provide more physicality and have a higher compete level than that of Lyubushkin.
Marner
After many years of getting close, Marner looks to be headed to his first ever 100 point season. After receiving more criticism to start the year, he has been on fire ever since and is having his best campaign to date. The key to Marner's success is being able to create space, and he's found new ways to be creative in pursuit of that. We will have to see how he can continue to do that come playoff time, but for now, we can focus on the race to 100 points. Keep an eye on Marner tonight as he looks to have another offensive game.
Lafferty
Well, there wasn't much to be positive about last game, but a slight positive is that Lafferty recorded his first goal with the Leafs. Lafferty has been the recipient of much criticism since joining the Leafs, and that is partly due to unrealistic expectations and less than ideal setup to try and get acclimated with the team. Lafferty brings speed to the table, and I still believe he's a valuable asset. Hopefully, with some consistency in lines, he will be able to get going with the Leafs.
Murray gets the start at 7:00 PM EST on Sportsnet!
Thanks for reading! Feel free to follow me on Twitter @nathan_bondy.
WELCOME BACK TO LEAFS LATE NIGHT! Presented by Inside The RinkRoscoe / Galaxy Biehn – Dubas Out?!?- Remember All The Good Times We Shared- I Don't Love Our Options- Matthews Next Deal?- Keefe's Fate- AI MascotsSPORTS! IS FUNMERCH IS AVAILABLE!JOIN OUR DISCORD!Remember to follow us on Twitter @LeafsLateNight & IG @LeafsLateNightCheck out Mike, Josh, and Nathan's articles on the Leafs + many more! insidetherink.com