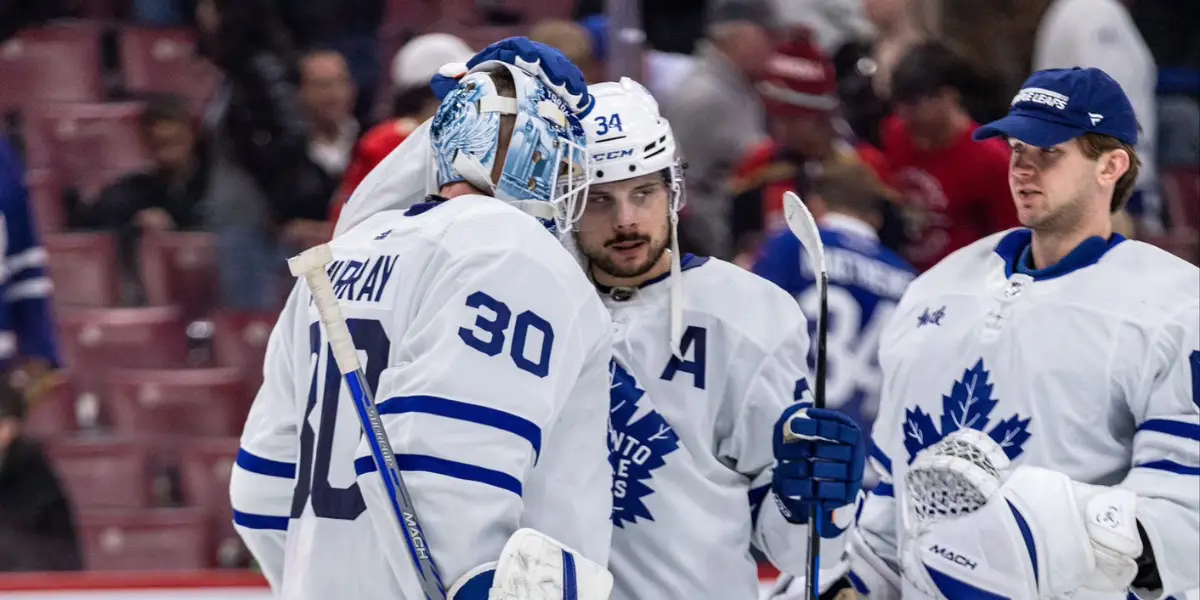 The Toronto Maple Leafs are back tonight against the Carolina Hurricanes. After a convincing loss and then a convincing win all this past week, the team will be looking to start a win streak of their own and build momentum into the playoffs. It looks like the lines are slowly starting to take place, but the Leafs will need to continue to build chemistry as a whole team so they can be ready to cause damage in the playoffs.
Leafs Projected Lineup
Hurricanes Projected Lineup
Forwards
Teravainen – Aho – Necas
Jarvis – Kotkaniemi – Noesen
Martinook – Staal – Fast
Drury – Stepan – Puljujarvi
Defense
Slavin – Burns
Skjei – Pesce
Gostisbehere – Chatfield
Goalies
Kochetkov
Andersen
Three Things to Look Out For
Rielly
After being a healthy scratch last game, mainly due to load management, Rielly finds himself back in the lineup. The hope is the game off keeps him fresh and allows him to play his best hockey and stay healthy. Rielly has been recovering after a poor start to the season. He needs to be confident and keep up his offensive efforts while limiting his mistakes. Look for Rielly to be a positive contributor for the Leafs tonight.
Murray
After returning from injury, Murray had a rough stretch of games, but his past two starts have been quite solid. Murray seems to be quite skilled when it comes to high-danger/desperation saves. Murray doesn't easily give up on a puck, and with another start tonight he will look to continue his string of solid starts. Keep an eye on Murray as he looks to be a key part of a Leafs win tonight while hopefully getting help from his teammates.
Nylander
Nylander has had an impressive year and is now at a career-high in both points and goals. He has been much more engaged this season and is on the verge of a 40 goal season for the first time in his career. Another key thing about Nylander's season is he is only one point away from hitting 82 points, which would have the Swedish forward being at the point-per-game mark throughout a season for the first time in his career. He's been close many times, but with only one point needed in the next 11 games, he looks to be poised to finally hit the mark. Keep an eye on Nylander as he looks for another effective night in hopes of ending up on the scoresheet.
Tonight's game starts at 7:00 PM EST on Sportsnet!
Thanks for reading! Feel free to follow me on Twitter @nathan_bondy.
WELCOME BACK TO LEAFS LATE NIGHT! Presented by Inside The RinkRoscoe / Galaxy Biehn – Dubas Out?!?- Remember All The Good Times We Shared- I Don't Love Our Options- Matthews Next Deal?- Keefe's Fate- AI MascotsSPORTS! IS FUNMERCH IS AVAILABLE!JOIN OUR DISCORD!Remember to follow us on Twitter @LeafsLateNight & IG @LeafsLateNightCheck out Mike, Josh, and Nathan's articles on the Leafs + many more! insidetherink.com