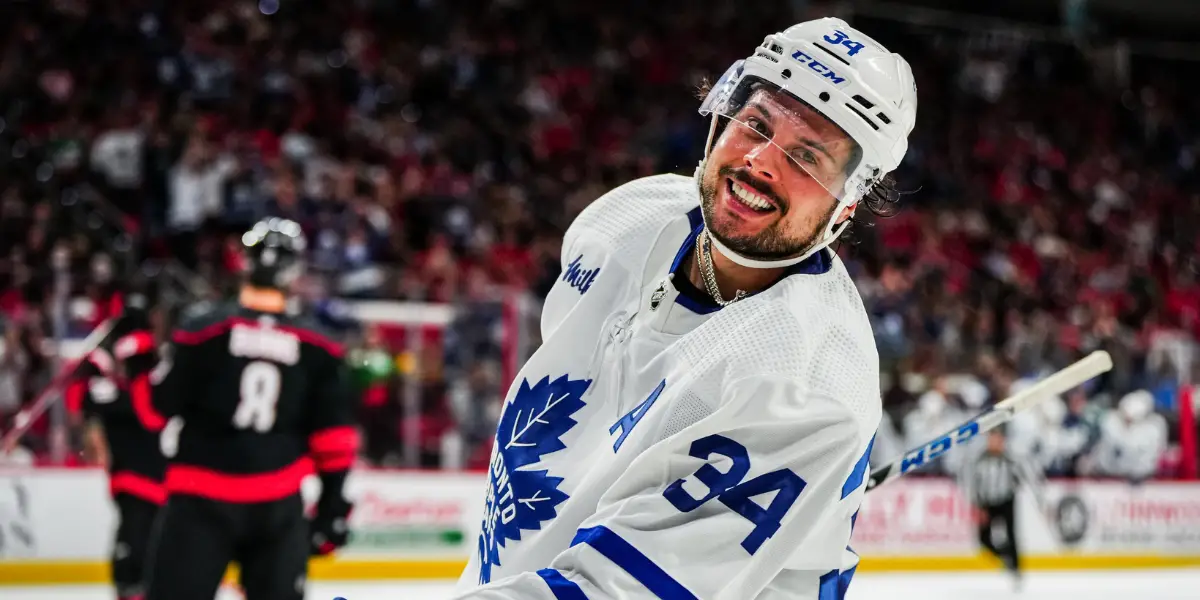 The Leafs are back again for the second time in as many nights, and this time they're against the Nashville Predators. After a game where the leafs dominated but still didn't find a way to come out with the win, the Leafs will be looking to rebound tonight and land back in the win column as the season gets closer to its end and we inch toward playoffs. It seems as if the Leafs are trying to build up some chemistry, and we'll see how lines being shuffled less help this team to get to the next level.
Leafs Projected Lineup
Lines for tonight haven't yet been announced, but we can assume lines similar to the last game with Woll taking the net.
Predators Projected Lineup
Forwards
Tomasino – Glass – Duchene
Sherwood – Novak – Evangelista
Trenton – Sissons – Smith
Afanasyev – Jankowski – Asplund
Defense
McDonagh – Fabbro
Barrie – Gross
Lauzon – Foote
Goalies
Lankinen
Saros
Three Things to Look Out For
Matthews
Matthews is back to his dominant ways after starting the season off slowly. He has four goals in his last two games and has dominated his ice time. He's heating up at the perfect time in the season, and hopefully, this will lead into the playoffs. Keep an eye on Matthews tonight as he looks to continue his streak of dominant play while not compromising his effectiveness as a two-way player.
McCabe
It's taken Jake McCabe longer to adjust to the Leafs' roster, but he is finally starting to look comfortable. McCabe has the potential to be a solid two-way defenceman for this team and, with strong play, can be a minute muncher. Just last night, he was seen much more engaged in the offensive zone, which led to many great chances. Keep an eye on McCabe tonight as he looks to convert on some of the chances he creates.
Nylander
Well, on the back end of a back-to-back, it looks like Joseph Woll will find himself earning another start. Woll has had impressive play this season on the Marlies and the Leafs. With Samsonov not quite back with the team after the birth of his child, it looks like Murray will get a night off with Woll factoring in. Look for Woll to help lead this Leafs team to a win on a night when they are likely tired coming into the game. I'm expecting a full effort from everyone tonight, including Woll.
Tonight's game starts at 6:00 PM EST on Sportsnet!
Thanks for reading! Feel free to follow me on Twitter @nathan_bondy.
WELCOME BACK TO LEAFS LATE NIGHT! Presented by Inside The RinkRoscoe / Galaxy Biehn – Dubas Out?!?- Remember All The Good Times We Shared- I Don't Love Our Options- Matthews Next Deal?- Keefe's Fate- AI MascotsSPORTS! IS FUNMERCH IS AVAILABLE!JOIN OUR DISCORD!Remember to follow us on Twitter @LeafsLateNight & IG @LeafsLateNightCheck out Mike, Josh, and Nathan's articles on the Leafs + many more! insidetherink.com