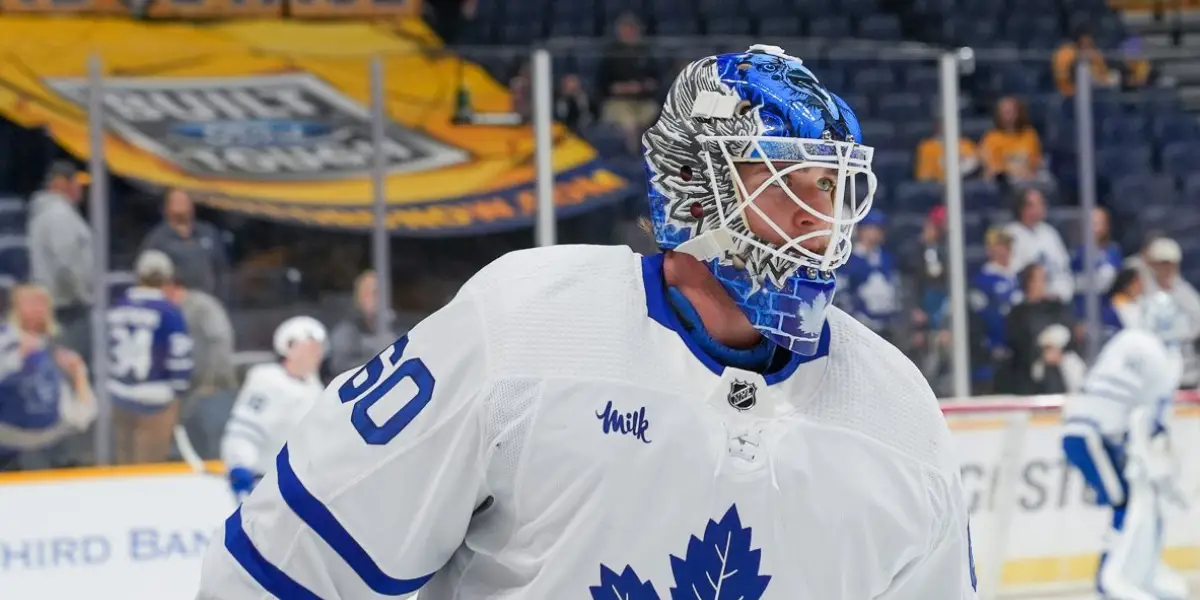 After a disappointing game against the Red Wings that saw the Leafs lose the game and Matt Murray to injury, the Leafs are back tonight, this time against one of the worst teams in the NHL. As I've mentioned, the Leafs tend to play down to their opponents, and that can't happen tonight. Even with the first-round matchup confirmed, the team should be trying to gain chemistry and win games as their primary objectives leading into playoffs. The more points they have, the higher chance they'll have home-ice advantage both in round one and the later rounds of playoffs, should they make it there.
Leafs Projected Lineup
Blue Jackets Projected Lineup
Forwards
Gaudreau – Jenner – Marchenko
Robinson – Kuraly – Bemstrom
Luoto – Dunne – Mckown
Defense
Bayreuther – Peeke
Berni – Boqvist
Bjork – Sweezey
Goalies
Hutchinson
Greaves
Three Things to Look Out For
The Marner, Tavares, Nylander Line
We will see something we've rarely seen, Marner and Nylander on the same line tonight. It seems as if Nylander is in somewhat of a slump, and Marner has been solid at helping others get out of their slumps with his elite play, so by putting the two together, hopefully, the results will come. I think they're putting the two together with Tavares tonight to get the players on a roll so that when O'Reilly comes back into the lineup, they have Nylander shift to Matthews with momentum. At the same time, they reunite the "Ontario Line" in Marner, Tavares, and O'Reilly. Either way, this Marner line tonight looks stacked, and we should expect results from it.
Woll
With Woll, Murray, and Samsonov all having their rights owned by Toronto (and Woll no longer being waiver eligible) this offseason, the team will have to make a decision and likely move on from one of their goalies. With Murray being injured, Woll doesn't have to wait long between starts. The team wasn't planning on having Samsonov play two nights in a row, so bringing in Woll is a smart move in that regard to give Samsonov some rest after playing back-to-back. It's also a smart move in regards to gauging Woll's abilities. It would make sense for Woll to get into more games to get a more accurate assessment of his skill level to see if he can be at the NHL level next season. Let's see if Woll can put up another solid start tonight with the Leafs.
Acciari
Acciari is back in the lineup after coming out with an injury. While I think he stayed out of the last two games for mainly precautionary reasons, it's not worth risking this close to playoffs. Luckily he is back to full health, though, and will look to boost this Leafs lineup tonight. Keep an eye on Acciari; he seems to contribute defensively, physically, and on the faceoff dot.
Tonight's game starts at 7:00 PM EST on TSN!
Thanks for reading! Feel free to follow me on Twitter @nathan_bondy.
WELCOME BACK TO LEAFS LATE NIGHT! Presented by Inside The RinkRoscoe / Galaxy Biehn – Dubas Out?!?- Remember All The Good Times We Shared- I Don't Love Our Options- Matthews Next Deal?- Keefe's Fate- AI MascotsSPORTS! IS FUNMERCH IS AVAILABLE!JOIN OUR DISCORD!Remember to follow us on Twitter @LeafsLateNight & IG @LeafsLateNightCheck out Mike, Josh, and Nathan's articles on the Leafs + many more! insidetherink.com