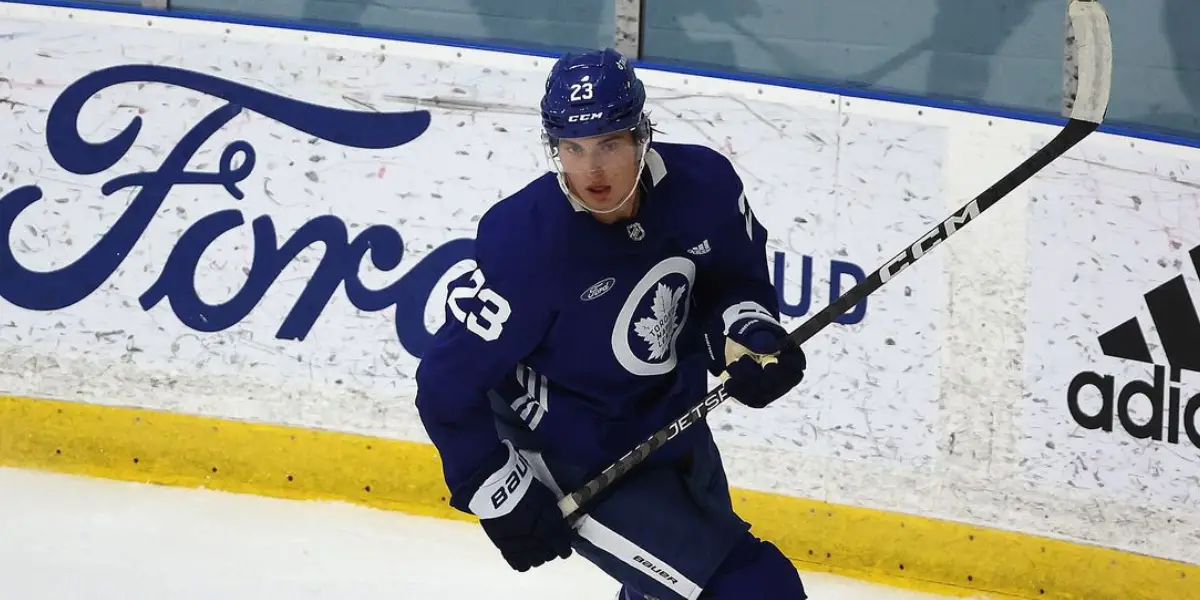 With three games left in the season, the Leafs face off against the Florida Panthers tonight. After a convincing 7-1 win against the Canadiens, the Leafs are once again looking to win tonight, breaking their streak of games where they've struggled to win two games in a row. As we get close to the playoffs, we should notice the compete level continuing to grow while we get more clarity about what playoff lines could be. With Murray not ready to backup, the Leafs will also be using an amateur backup on the bench. Let's hope Samsonov stays healthy tonight so that the amateur goalie only gets in if it's just for the last couple of minutes of the game.
Leafs Projected Lineup
Panthers Projected Lineup
Forwards
Verhaeghe – Barkov – Duclair
Luostarinen – Lundell – Tkachuk
Lomberg – Staal – Reinhart
Cousins – White – Smith
Defense
Forsling – Ekblad
Staal – Montour
Mahura – Gudas
Goalies
Lyon
Bobrovsky
Three Things to Look Out For
Knies
After losing in the finals of the Frozen Four championship game, Matthew Knies decided to turn pro, signing a three-year entry-level contract with the Maple Leafs. He is now with the team and will make his NHL debut tonight, partially due to an injury to forward Sam Lafferty. We need Knies to play the rest of the games here, if possible, to gauge where he is as a player. Even if his style of play bodes well for playoffs, we have to see where he is at before just tossing him in. Knies is a big power forward who isn't afraid to use his body to win puck battles and fight for pucks in the dirty areas of the ice. He's been one of the Leafs top prospects since being drafted and seems to be developing further each year. Keep an eye on him tonight as he takes his solo lap and then looks to make an impact on the ice.
Matthews
Let's take a look at the next Arizona native, Auston Matthews. Matthews is currently sitting at 39 goals and will be looking to add to that total tonight. He's just one goal shy of another 40 goal season and will be looking to build some momentum tonight, paired with Marner once again. Keep an eye on Matthews as he looks to continue his dominant play and find his way onto the score sheet.
Rielly
Morgan Rielly has had a bit of a down year this year but has been picking up the speed as of late. Rielly is an offensively skilled defenseman that sometimes finds himself making defensive errors because of his style of play. He typically plays pretty well in the playoffs and will be looking to end his regular season strong, leading to another strong postseason. Keep an eye on Rielly tonight as he looks to add positively to this team and hopefully make some decent offensive contributions.
Tonight's game starts at 7:00 PM EST on Sportsnet!
Thanks for reading! Feel free to follow me on Twitter @nathan_bondy.
WELCOME BACK TO LEAFS LATE NIGHT! Presented by Inside The RinkRoscoe / Galaxy Biehn – Dubas Out?!?- Remember All The Good Times We Shared- I Don't Love Our Options- Matthews Next Deal?- Keefe's Fate- AI MascotsSPORTS! IS FUNMERCH IS AVAILABLE!JOIN OUR DISCORD!Remember to follow us on Twitter @LeafsLateNight & IG @LeafsLateNightCheck out Mike, Josh, and Nathan's articles on the Leafs + many more! insidetherink.com