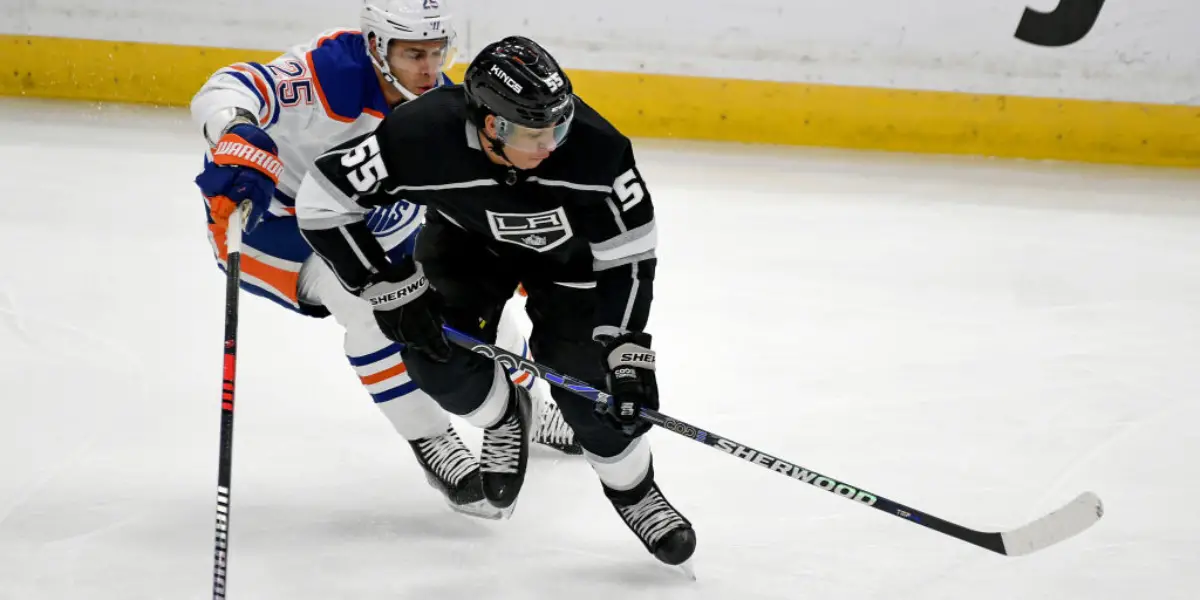 In the first playoff game at Crypto.com area this season, the LA Kings have established themselves in a pretty good spot. Not only did they establish a lead in the series (again), but they finally played a first period where they outshot, outhit, and outscored the Oilers. The Oilers have outscored the Kings 4-0 this series in first periods. They have had to overcome three separate two goal comebacks in two games. Without question, the Kings have been as resilient as they come. Edmonton has been a much different animal, running 11 forwards and seven defensemen. With that setup, Jay Woodcroft has taken full liberty to double shift 97 and 29. Full steam ahead, and through two periods, it was McDavid that led the Oilers.
Joonas Korpisalo has kept the Kings alive
Korpisalo has turned aside numerous high-danger chances throughout this series thus far. Besides McDavid's two power play snipes, Korpisalo is playing as a man possessed, looking for a great possible offseason payout from a team that "could" be the Kings. He stopped all NINE high danger chances he faced, and at this point, it isn't really a surprise. Without Korpisalo in net, Game 2 essentially becomes lopsided, much like Game 2 last year.
The Penalties
Mayhem continues to plague after whistle activity, and play in general has been chippy with both these teams on the ice. This rivalry has heated up since the playoffs last year, and in fact, that's how you truly develop a rivalry: meet often in the playoffs, and it will come. The Oilers have had the propensity to take undisciplined penalties, even having star forward Leon Draisaitl call out the team after the Game 1 overtime loss, saying they need to play more "mature." Leon himself took an unsportsmanlike penalty during the celebration after the Oilers took a 2-1 lead. Emotions are riding high right now for both clubs, but the Kings know playing undisciplined and going to the box will take any and all wind out of their sails.
Gabe Vilardi, welcome to the Playoffs, pt. 2
Gabriel Vilardi has been a much-needed player back in the lineup. He returned for Game 2 and tied the game up in the late second period with a dazzling play you wouldn't expect from a player who hasn't played since late March. One of the specific areas the Kings can exploit the Oilers in this series is goaltending and depth. With Vilardi's breakout this year, and possible star-capable emergence, the Oilers don't have the depth pieces to match up against the size, craftiness, and skill of a Vilardi in the bottom six. He battled against defensemen Mattias Ekholm and Darnell Nurse to feed Trevor Moore for the game-winning goal in overtime. That's two of the most valuable defensemen on the Oilers roster. Two games back, and he has a game-tying highlight reel goal and a game-winning assist. He did this while hopping back in at center to cover for the absence of stalwart third line center Blake Lizotte, who missed practice and Game 3 with an injury.
The Defining Play
There was absolute enragement amongst Oilers fans over the game-winning goal. During a battle in the corner with Mattias Ekholm and Gabriel Vilardi, a puck in the air seemed to stop its forward progress in the air upon review with a high stick from Vilardi. The puck fell on Ekholm. McDavid, two feet away, raised his hand for the ref to call the play down with a high stick. Play continued, Kings score. Whether or not the puck landed on Ekholm, play continued. There wasn't enough definitive evidence on the lengthy review to overturn the call, and the Kings stole another one. If they end up winning this series, circle this moment as one that will define the rivalry for the next decade or more.
It may not be on the level of some other controversial plays in Hockey Lore, but the Kings have a 2-1 series edge against the best player the game has ever seen (zero 5 v 5 points=which cannot last), Leon Draisaitl- a prior MVP, and of course, another first over pick and 100-point player in Ryan Nugent-Hopkins.
I still feel it's Edmonton's to lose, but guess what? The win secures a Game 6. There are four days between Games 5 and 6. If Edmonton is having trouble with Gabriel Vilardi thus far? Can you imagine Kevin Fiala? More to come.
The boys are back after a long break but have plenty to talk about as the playoffs are in full swing. We go series by series, looking at how teams have fared so far and who will come out on top. Thanks for listening! Please rate and review our show on your favorite listening platform. Check out our partner's website at www.insidetherink.com for all your latest hockey news.