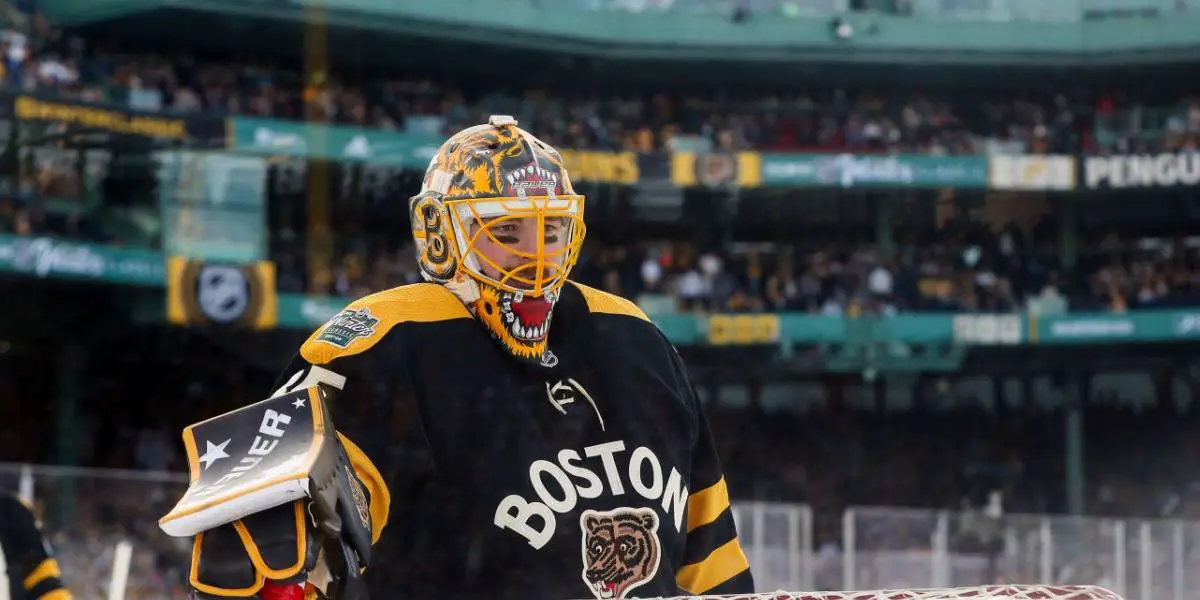 Everything seems to be going Linus Ullmark's way during the 2022-23 season, and that continued on Thursday night when the Boston Bruins goaltender was announced as an All-Star for the first time in his career.
Ullmark has had a truly amazing season for the Bruins. The goaltender is 21-1-1 with a .939 save percentage and a 1.86 goals-against average. He is far and away the best goaltender in the NHL, and the honor is more than well deserved.
But this is a special moment that Ullmark will cherish. After a difficult start to his NHL career with the Buffalo Sabres, everything seems to be coming together for the goaltender.
The 29-year-old spoke to the media on Thursday night about being selected.
"It's kind of surreal," Ullmark said. "I remember watching it when I was young, as well. It was one of the few things we actually taped when I was younger, to watch Peter Forsberg, Nick Lidstrom, Joe Sakic, those guys when they played in the All-Star Game. It was always fun watching it. It's a little surreal to be here now."
The goaltender wasn't the only member of the organization to get some good news on Thursday, as Jim Montgomery will be coaching the Atlantic Division.
Ullmark also displayed why he was the ultimate teammate, crediting the guys in front of him for all of their hard work.
"I play behind a really good team," Ullmark said. "It's a team effort. It's one of the luxuries of being a goaltender sometimes. When you have a great team in front of you, it kind of comes with it. But it goes hand in hand. 
"Sometimes it's been me bailing them out. But a lot of times they've bailed me out, multiple times. You've got to have that, a couple bounces with you. There's small things in the game of hockey that, if it goes your way, you're lucky enough to be on the winning side."
Everything seems to be going Ullmark's way this season. He is on top of his game, and the rest of the NHL is starting to notice. As long as Boston makes the playoffs, Ullmark is a surefire Vezina candidate, and it's hard to imagine the award ending up in another goaltender's hands.
If Ullmark continues to play as he has so far this season, the Bruins will be well-prepared for a Stanley Cup run. A hot goaltender is the most dangerous thing in hockey, and Boston will be difficult to beat if Ullmark continues to play at such a high level.
There is still a chance for Ullmark to be joined by a Bruins teammate as the NHL opened voting for fans to select the final three All-Star players. Two skaters and one goalie from each division will be added via the fan vote. Fans can vote through Jan. 17 at NHL.com.
The boys are back after a long break but have plenty to talk about as the playoffs are in full swing. We go series by series, looking at how teams have fared so far and who will come out on top. Thanks for listening! Please rate and review our show on your favorite listening platform. Check out our partner's website at www.insidetherink.com for all your latest hockey news.