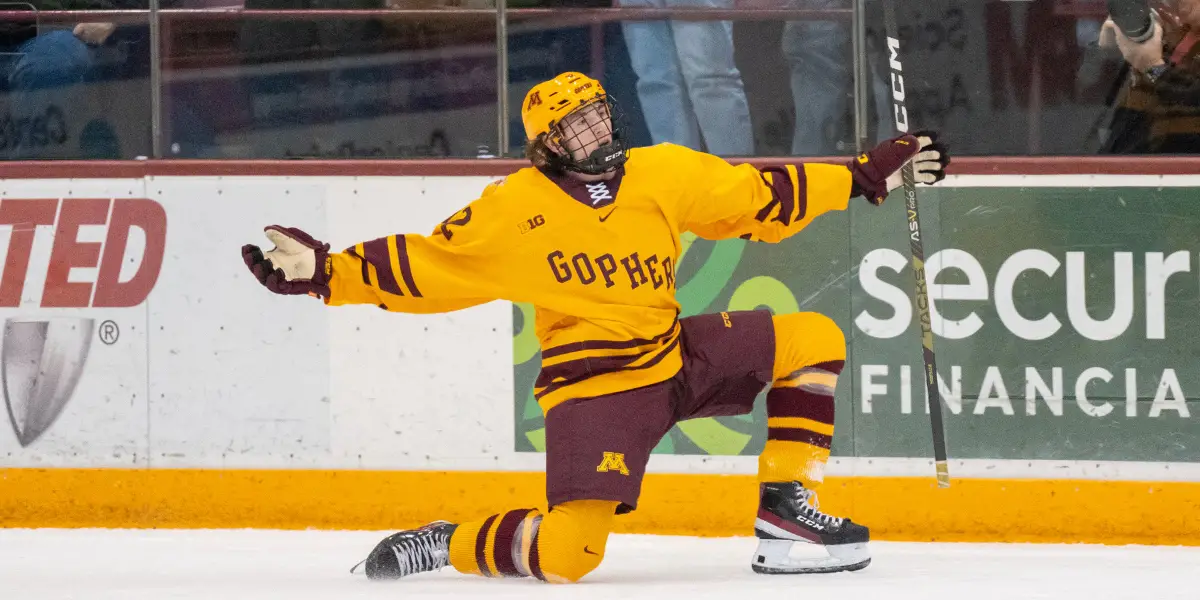 Logan Cooley has made his decision to return to the NCAA. What's next for both him and the Coyotes?

Logan Cooley
Cooley's return to Minnesota likely sets him up as the favorite to win the Hobey Baker this upcoming season after being edged out of it by Adam Fantilli for that prestigious award this season. It also helps Minnesota push to win the championship next season along with newcomer Oliver Moore after being narrowly beaten by Quinnipiac. Team USA will also have its more experienced centerpiece with him as they push for gold in the World Juniors. This may be the best for him, giving him another year to add muscle and strength as he continues to progress his game on the ice.

Arizona Coyotes
After the No vote on May 16th, this was an expected turn. There is no reason to rush Cooley's progression before franchise stability and knowing where the team will be playing long-term. Leave him in the NCAA, let him grow, give yourself another year to stockpile a high draft pick, and make the push the season after when the team knows its long-term status better.
The Chirpin Yotes Podcast Ep. 54: Part of Inside the Rink, NHL History Made, Should NHL do a Play-In?, Listener Q's
–
The Chirpin Yotes Podcast
The Chirpin Yotes are now a part of Inside the Rink, the boys debate on a play-in tournament, which NHL team are would we change and more!