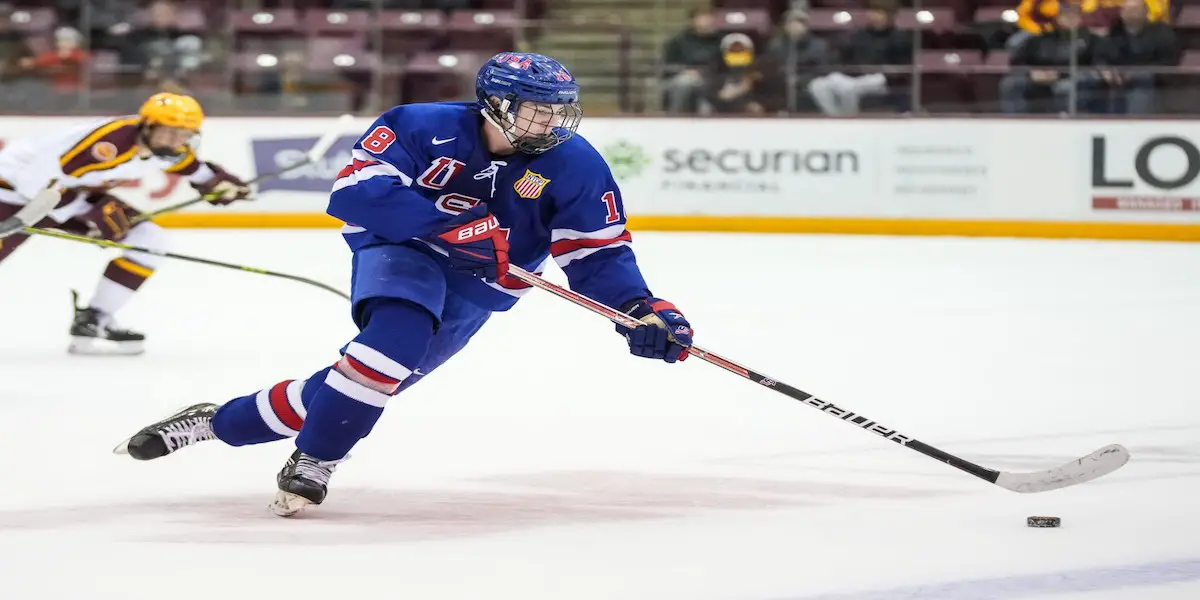 When Jeremy Roenick signed with the Philadelphia Flyers on the second day of free agency on July 2nd, 2001, the then Phoenix Coyotes lost the only true number-one center they had in franchise history. Since 2001, the Coyotes have tried all sorts of band-aid attempts to plug the giant hole in their lineup. Some worked more successfully than others; Martin Hanzal, for example, was a fan favorite for years and was a massive piece of the Phoenix Coyotes team that made it all the way to the Western Conference Final in the 2011-12 season. Ray Whitney was the closest the Coyotes came to having another elite center, but he was 38 when he signed with the Coyotes before leaving to finish his career in Dallas.
There was massive hope that when Dylan Strome was drafted in 2015, he would develop into the dominant center the Coyotes needed, akin to Joe Thorton or even Anze Kopitar. The Coyotes had high hopes in a draft that featured absolute stars, including centers Mathew Barzal and Mikko Rantanen (not to mention Mitchell Marner). After just three years in the organization, Strome was traded to the Chicago Blackhawks along with Brendan Perlini for Nick Schmaltz. While the Coyotes undeniably won that trade, as Perlini has yet to prove himself to be an NHL player and Strome left the Blackhawks in free agency, the failure to draft a star player in a 2015 draft that was littered with stars shows the organization's failure to secure high-end center talent. That is until the 2022 NHL draft.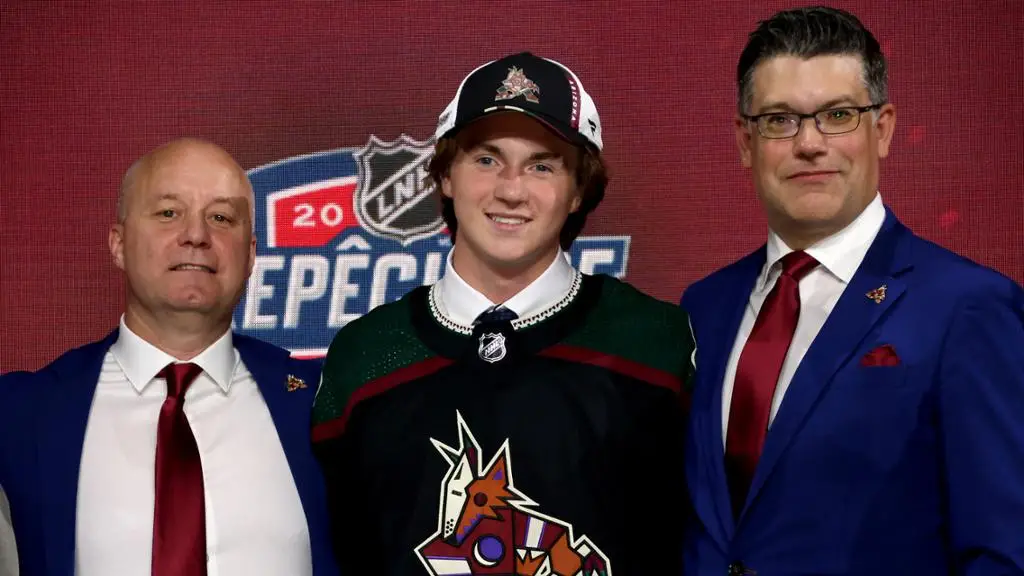 Logan Cooley is the true topic of discussion today, and if you have yet to hear about Cooley, you are in for a real treat. Cooley was drafted 3rd overall in the 2022 draft after a stellar two years with the US National Development Program. The 5'10" natural center was highly regarded for his high hockey IQ, solid 200-foot game, immense skill, and bullet speed. Cooley may lack the size that many teams and fans hope for in an elite center, but he makes up for it with his incredibly mature playing style. One of the key reasons Cooley is able to dominate at all areas of the ice is his ability to receive and pass pucks at high speed. He is able to speed through an opposing team, drawing defenders away from teammates allowing for the opportunity to pass for scoring opportunities. Cooley tends to be a pass-first player, planning his passes like a chess player. That is not to say, however, that he relies on set plays, as his hockey IQ allows for quick thinking and an incredible reaction speed in tight situations. His willingness to hold onto the puck allows him to find open ice and feed his teammates passes from all areas of the ice. While Cooley is a playmaker at heart, he has an underrated shot that he is willing to use, especially when he has space in the slot. Moving away from the offensive side, Cooley has the making of a bonafide two-way dominant player. While he does lack the size of many two-way players in the NHL, his ability to break down plays and outsmart his opponents makes up for it easily. He also boasts a strong face-off percentage of 50.03% while playing hard minutes on both the powerplay and penalty kill for the University of Minnesota.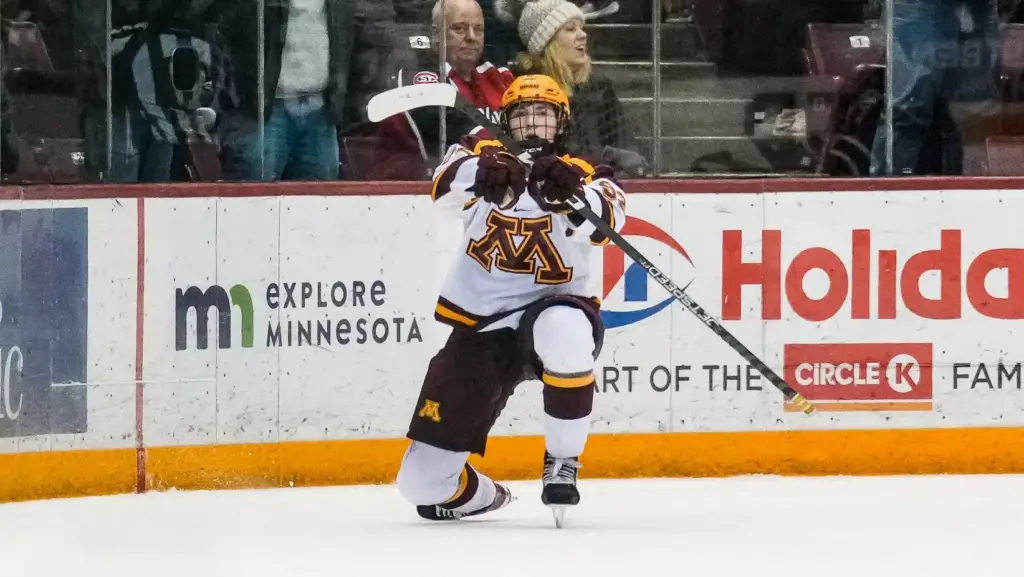 Speaking of the University of Minnesota, let's talk about how Cooley's season has progressed up to the writing of this article. Cooley has played 21 games for the Golden Gophers, racking up 11 goals and 16 assists for 27 points. That offensive output ranks him 9th in the NCAA in points and 10th in terms of points per game. He also has 28 PIM, 17 minutes of which came after he took a five-minute face-mask penalty and a game misconduct. Minnesota should be looking forward to a long season, as they hold a 14-4-2 record.
While Cooley has undoubtedly had a great freshman season in Minnesota, he also had the opportunity to play for the United States at this year's under-20 World Junior Championship, where his stellar play continued. Cooley, who hails from Pittsburgh, won a bronze medal with the US team, finishing 2nd in points behind future 1st overall pick and superstar Connor Bedard. Cooley was electric in every game he played, and his five goals and six assists were sixth-most all-time in a single tournament for an American player. Cooley also boasted a 63.49% in the face-off dot, centering Team USA's second line featuring Cutter Gauthier and fellow University of Minnesota teammate Jimmy Snuggerud. While Team USA did not finish with the gold medal, it is undeniable that Cooley shined under the spotlight.
Looking to the future, there is no doubt in my mind that Logan Cooley will develop into a dominant offensive two-way center in the NHL. In truth, Cooley could step into the NHL as early as the end of this season, depending on where the University of Minnesota finishes in the Frozen Four. Assuming they have a deep run, Cooley could make his Coyotes debut next season, although we have been told that Coyotes GM Bill Armstrong loves to give his prospects lots of time to develop, something this franchise should have learned years ago. In the end, time will tell what kind of player Logan Cooley will develop into, but if you ask me, Cooley is a star in the making.
The boys are back after a long break but have plenty to talk about as the playoffs are in full swing. We go series by series, looking at how teams have fared so far and who will come out on top. Thanks for listening! Please rate and review our show on your favorite listening platform. Check out our partner's website at www.insidetherink.com for all your latest hockey news.