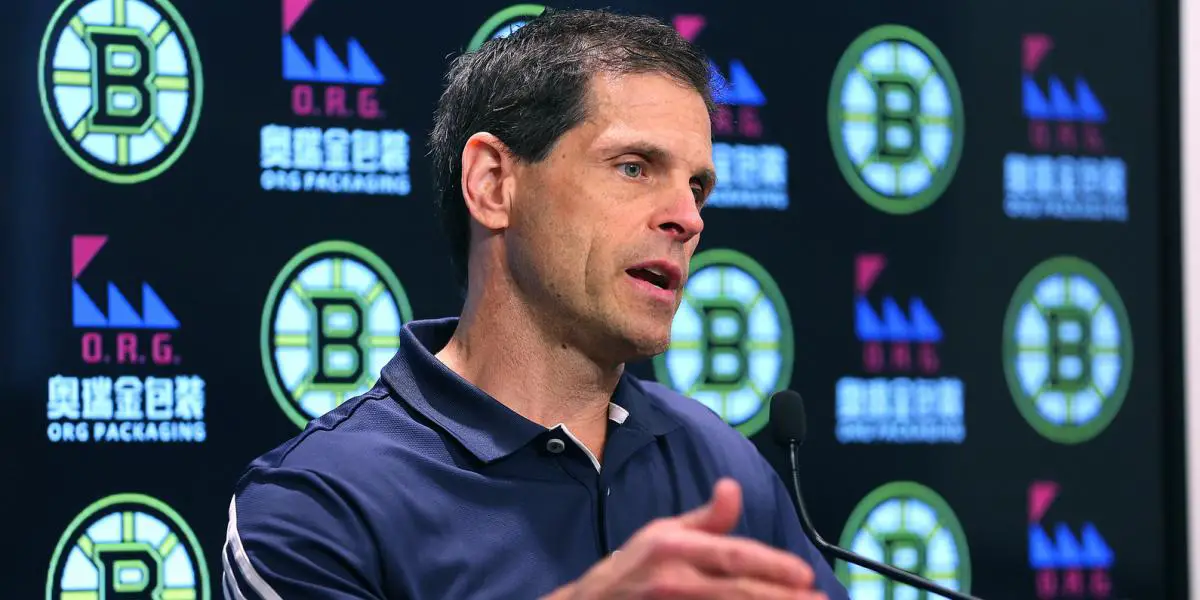 Recently I wrote an article on the "wins and losses" regarding trades Boston Bruins General Manager Don Sweeney has made in his seven years in that position. The final record for Sweeney was 8-11-5, with many of the wins coming in the last three years. Now we look at the good, bad, and ugly unrestricted free agent signings by the former Bruins' defenseman. (We will exclude the minor signings).
The Good
Tim Schaller
In July of 2016, Sweeney made an excellent addition to the Bruins' bottom-six with the signing of forward Tim Schaller to a one-year, $600,000 deal. Schaller would stabilize the Bruins fourth line with seven goals on the season and a playoff goal as well. The Bruins decided to sign Schaller again (1-year, $775,00), and it would pay dividends again as Schaller potted 12 goals in 2017-18.
Jonas Gustavsson
"Gus" was signed in October 2015 to back up Tuukka Rask and performed admirably in 24 games posting an 11-9-1 record with a save percentage of .908 and a 2.72 goals-against average.
Riley Nash
Nash was signed in July of 2016 as another good bottom-six option. Nash became a good checking center with some offensive production and penalty-killing ability. His contract was reasonable at two years and $900,000 average annual value (AAV). Nash would total 58 points over his two seasons with Boston.
Jaroslav Halak
One of Sweeney's better free-agent signings. Halak signed a two-year, $5,500,000 deal with Boston in July 2018. Halak was a solid backup for Tuukka Rask and was 49-23-14 with a .918 save percentage over three seasons with the Bruins.
Erik Haula
Last July, Sweeney signed Haula to a two-year deal worth $4,750,000. Haula would eventually slot into the second-line center role and have the most points on the team after the first of the year. Even more, will be expected of Haula next season.
Craig Smith
Smith was signed in October of 2020 to a three-year, $9,300,000 contract that seemed like a steal. The deal is still a good one as Smith has scored 29 goals in his two seasons. This past season was an up-and-down year for Smith. Even with his inconsistent play, this was a good signing.
Dominic Moore
The veteran forward signed a one-year deal for the 2016-17 season with Boston and scored 11 goals. Pretty good value for $900,000.
The Bad
Par Lindholm
This fourth-line signing was not so good. Lindholm played the first year of his two-year deal in Boston and scored three goals. He played one game for Boston the following year and then left for Sweden.
Brett Ritchie
Ritchie signed a one-year, $900,000 contract with Boston in July of 2019 and scored a goal in the season opener in Dallas. He scored one more goal and played in just 27 games with the Bruins.
Nick Foligno
Foligno signed last off-season for two years at a cap hit of $3,8000,000 annually to bring some grit and physicality to the Bruins bottom six. It was essentially a major disappointment as Foligno scored just two goals and looked overmatched at times. A buyout is possible. If not, the Bruins need much more from Foligno.
The Ugly
John Moore
Sweeney signed Moore to a head-scratching five-year deal worth $2,750,000 per year. The defenseman was brought in because of his skating ability, and it did not pan out. Injuries were a factor, and the team eventually included him in the deal for Hampus Lindholm.
Matt Beleskey
In the postseason, Beleskey burst on the scene with Anaheim, scoring eight goals after posting 22 in the regular season. Sweeney was just hired as general manager and wanted to make a splash. The signing was a bust. Beleskey scored 15 goals in 2015-16 but managed just three goals over 63 games the next season and a half. He was then dealt to the New York Rangers as part of the Rick Nash deal.
David Backes
In July 2016, the Bruins signed Backes to a five-year, $30,000,000 deal. Backes provided excellent leadership and was well-respected by the team. However, after his first year, when he tallied 17 goals, it was downhill from there. The acquisition of Backes was probably three or four years late. Eventually, the Bruins traded Backes while retaining some salary as part of a deal for Ondrej Kase.
Overall, Sweeney has had a few good free-agent signings when it comes to role players and goalies. But his attempts to obtain high-impact players are not as successful. Hopefully, the Bruins will be able to sign a good player or two to fill some roster needs ahead of the 2022-23 season.
Season 2. Episode 37. It's Going To Be A Long Off-Season
–
Bruins Benders Podcast
The Bruins off-season will be longer than expected. We like some CHL rules changes. The Bruins defense needs to be nastier, not just bigger. Can this core going forward win a Cup? Plus Beauties and Benders and Rod Brind'Amour whines.