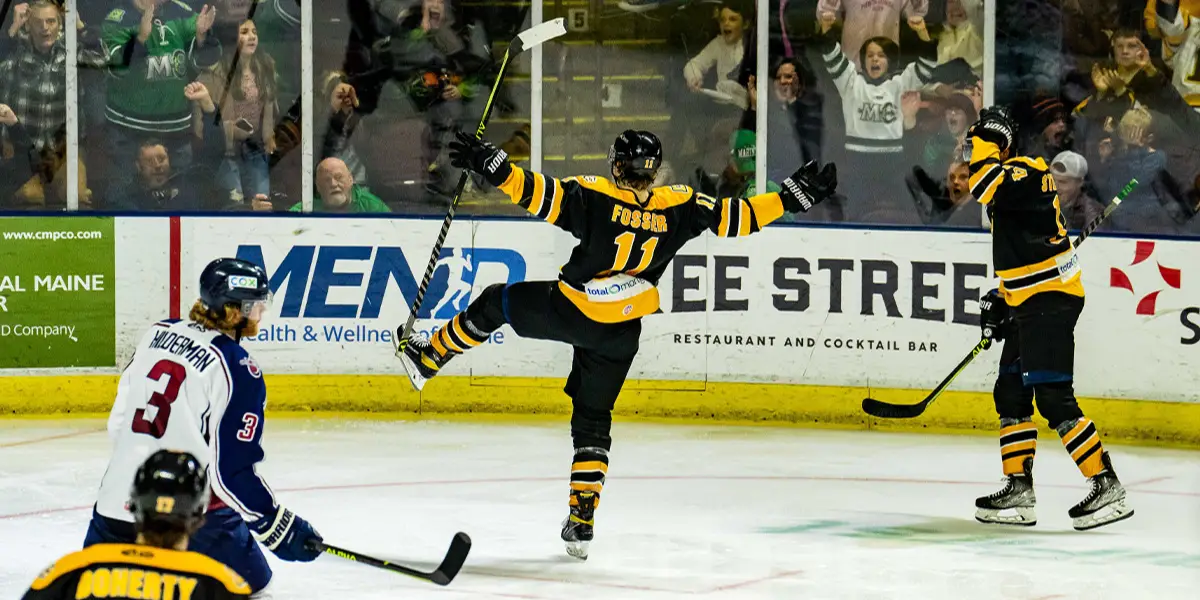 The Maine Mariners announced on Monday Morning that they have extended their affiliation with the Boston Bruins through the 2024-25 season; the team will also remain affiliated with the Providence Bruins at the AHL level. The Bruins have had an AHL affiliate since 1991; however, the Maine Mariners are the team's closest geographically. As of April 3rd, 2023, the Mariners currently have six players on their roster on AHL contracts goaltenders Francois Brassard and Micheal DiPietro, forwards Grant Gabriele, Alex-Olivier Voyer, and defencemen Jacob Wilson and Fedor Gordeev. The announcement comes a day after the Maine Marines beat the Tulsa Oilers 5-2 to punch their ticket to the Kelly Cup Playoffs; for the second consecutive season, they got beat in six games last year in the opening round of the Kelly Cup Playoffs to the Reading Royals.
"The Mariners are ecstatic to extend our affiliation with the Boston Bruins," said Mariners Vice President of Business Operations Adam Goldberg. "Beyond the obvious geographical connection between Maine and Boston, both of our organizations take great pride in professionalism and performance. It is an agreement for our players' development, our staff's relationships and most importantly for our fans. Maine is Bruins Country."
The extension also continues the Boston-Portland Trifecta as the Portland Sea Dogs are affiliated with the Boston Red Sox, and The Maine Celtics are affiliated with the Boston Celtics. Boston has had an ECHL affiliate.
Season 2. Episode 38. Special Guest Terrence Wallin
–
Bruins Benders Podcast
Maine Mariners Coach Terrence Wallin makes a return visit to recap the season. Should the Bruins make room for Tyler Bertuzzi? Will the Bruins move some core pieces? I guess there is more time for golf and more!