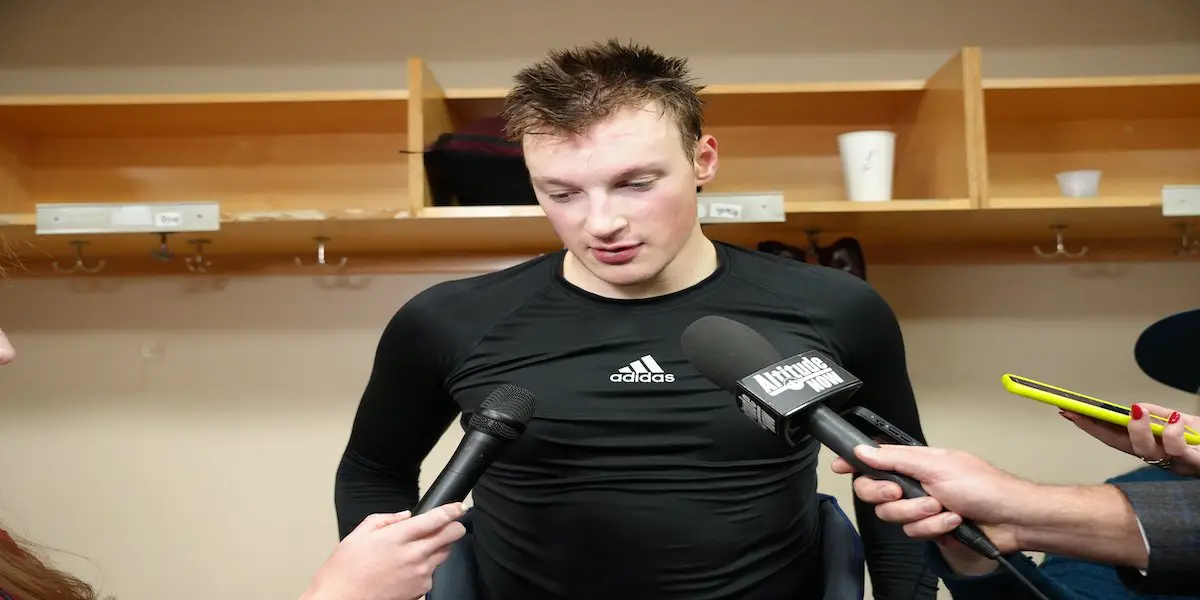 It's Cale Makar's game, and we're all just watching it. 
The Avalanche faced the Dallas Stars on November 21st, a match between the reigning champs and the current conference leaders. A real division rivalry.
About 10 minutes into the first period, the Avalanche were on a power play after Joel Kiviranta hooked Mikko Rantanen. The Avalanche kept heavy pressure in the Stars' zone. Evan Rodrigues and Rantanen tried to get something going from behind the net as Artturi Lehkonen, Nathan MacKinnon, and Makar stayed close to the blue line, waiting for an opportunity. 
Rodrigues got pinned in the corner but got a pass to Rantanen. He passed it Lehkonen and quickly got it back behind the net. Rantanen sent it up to Makar, and the whole arena heard a "ping" and then cheers. 
Off a textbook one-timer, Cale Makar became the fastest defenseman to reach 200 points. It only took him 195 games, knocking the previous record held by Sergei Zubov (207 games) out of the water. Zubov hit 200 points while playing with the Dallas Stars.
This accomplishment is just another addition to the long list of what makes Makar a superstar. He already has a Calder Memorial Trophy, a Conn Smythe Trophy, a Norris Trophy, and a Stanley Cup at twenty-four years old. 
But if you talk to Makar, it's just another game. In his typical humble fashion, he gave all the credit to his team. 
It ended up being a real game. Josh Mason and Jamie Benn dropped the gloves in period two, and Jason Robertson got a wrist shot past Alexandar Georgiev to tie the game. The Avs regained the lead in the third with a goal from Alex Newhook, only for Jason Roberston to tie it up in the final seconds of the period. The game ended with a shootout where Mikko Rantanen scored the winning goal. 
The Avalanche are back home against the Vancouver Cannucks (6-10-3) on November 23rd. It will be a solid test for the Avs as they get comfortably back in their grove. As for Makar, he'll keep getting better.
The boys are back after a long break but have plenty to talk about as the playoffs are in full swing. We go series by series, looking at how teams have fared so far and who will come out on top. Thanks for listening! Please rate and review our show on your favorite listening platform. Check out our partner's website at www.insidetherink.com for all your latest hockey news.