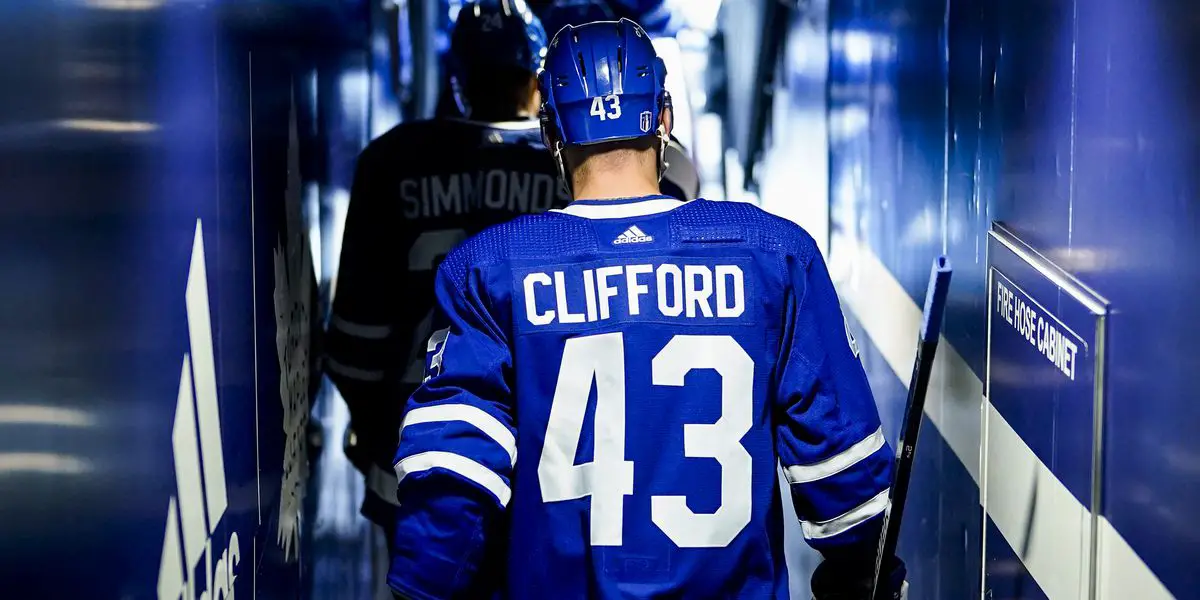 During the 1st period of game one between the Toronto Maple Leafs and Tampa Bay Lightning, Kyle Clifford threw a dangerous hit on Ross Colton that sent him into the boards. He received a five-minute major and 10-minute game misconduct for his actions.
One of the grinders on Toronto, Kyle Clifford, felt the crowd coming off another hit lower in the offensive zone a few seconds earlier. He then hit Ross Colton into the boards from a bad angle, causing Colton's body and face to crash into the boards. Although the fans at Scotiabank Arena loved the physicality of the Maple Leafs, they didn't love the timing of the hit. The hit was questionable to many as to why he would think to throw a hit of that caliber and risk a penalty early in the game. The officials reviewed Clifford's hit. They determined it was a 5-minute major and game misconduct, leaving the Maple Leafs to kill off a major penalty against one of the hottest powerplay units down the final stretch; thankfully, Toronto was able to kill it off. Still, it left them down to 11 forwards for the next 50 minutes of the game. 
Today, the Department of Player Safety gave Clifford a one-game suspension for his hit, and after how the back half of game 1 played out, a guy like himself may be needed more than you would think. Of course, it is only one game, and he will be eligible to return for game 3, but now the question needs to be asked, would you risk having him in the lineup for Game 3 in Tampa when the crowd will be wild, and the emotions are high? I would say, why not? If the atmosphere of the series is calling for guys like Simmonds and Clifford to settle things down, then he dressed in game three all day long. I feel that the outcome of game two will determine if he draws back into the lineup or watches from the press box.